We use affiliate links. If you buy something through the links on this page, we may earn a commission at no cost to you. Learn more.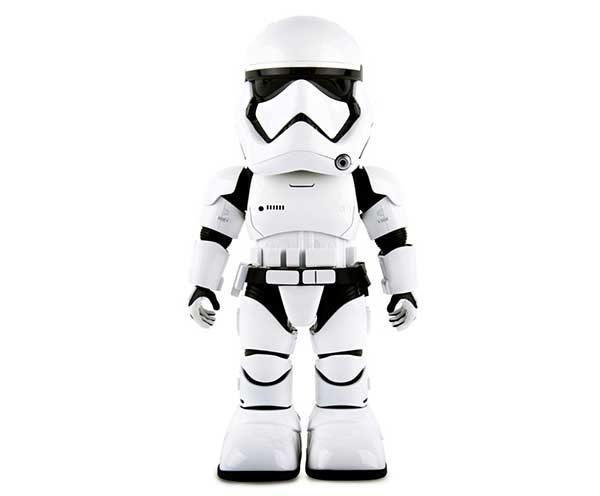 Star Wars nerds from the dark side are going to love the Star Wars First Order Stormtrooper Robot by UBTECH. This robot has augmented reality (AR) capabilities, response to voice commands, can be used for sentry patrolling, and even has facial recognition.
The facial recognition feature sounds the most interesting to me. You can create a database of up to three faces that the Stormtrooper robot will recognize for customized interactions. And if you need to keep intruders out of your secret lair, you can order your Stormtrooper to patrol a designated area to detect and respond to intruders.
The 12.75 inch tall Star Wars First Order Stormtrooper Robot by UBTECH will retail for $299.99 and is now available for pre-order on Best Buy. There are currently no details on when it will ship and be available in stores.