We use affiliate links. If you buy something through the links on this page, we may earn a commission at no cost to you. Learn more.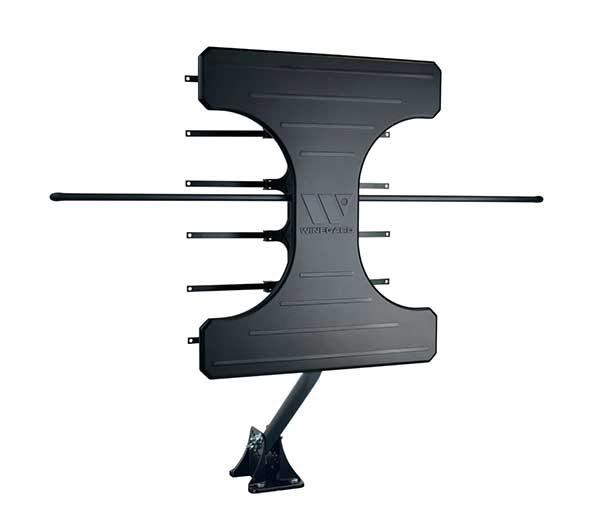 When we moved into our house back in 1999, we put up a 30 foot TV antenna tower so we could get the Indianapolis network TV stations for CBS, NBC, ABC, and FOX 50 miles away. That was when we had a 65″ RPTV (rear projection TV) that took up a whole corner of our basement living room. We also had an antenna booster and a motor attached to the antenna that would allow us to rotate it to bring in the best signal. A few years later we signed up with DirecTV and were able to get the local stations through the satellite so we took down the tower. Part of me wishes we still had that antenna tower so I could thumb my nose at DirecTV and cut the cord. But modern antennas don't need even a tower and some of them can be attached to a window inside your house.
The newest antenna from Winegard is a cord cutter's dream. Especially a cord-cutter who lives 70 miles away from the stations that they want to watch. The Elite 7550 antenna from Winegard features an integrated LTE filter and an embedded ultra-low noise amplifier that provides optimal reception in even the most populated urban environments.
Winegard has been making antennas since 1953, so they know their stuff. The 30" x 17.5" x 5" Elite 7550 antenna can be mounted in an attic or outdoors. It's priced at $149.99 and is available now from winegard.com. Now if only I could watch The Walking Dead with an antenna…