We use affiliate links. If you buy something through the links on this page, we may earn a commission at no cost to you. Learn more.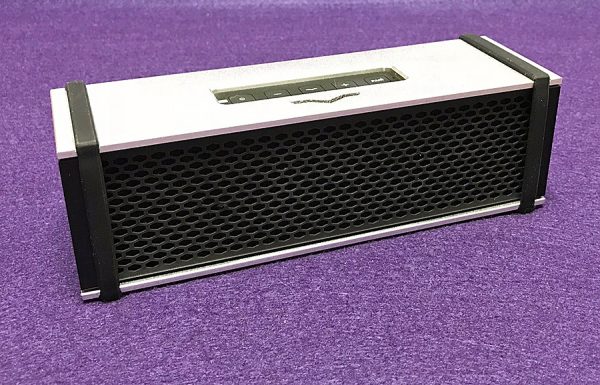 One reason I enjoy reviewing portable Bluetooth speakers is that it's fun to watch how companies try to one-up the competition with materials, innovative features or just plain ole' audio quality. And sometimes, a company will come along and introduce all three elements into a single speaker. The V-Moda Remix Wireless Speaker contains more like two-and-a-half rather than all three elements. I'll explain later.
V-Moda has been a pioneer in the headphone market because they don't rest on their past success. The sound signature of their original Crossfade headphones was crowdsourced and the result was a warm, pleasing and fun headphone. Things only improved with subsequent Crossfade headphones. Soon, I will review the new Crossfade 2 Wireless headphone as V-Moda dips deeper into the Bluetooth market.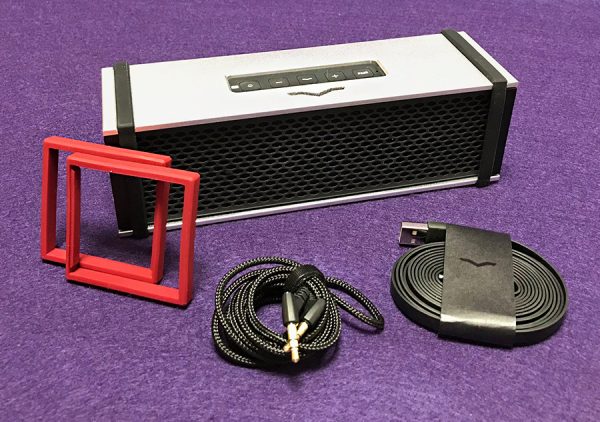 Speaking of Bluetooth, V-Moda has ventured into the portable speaker market in a big way. They didn't just settle for a me-to speaker—they had to be different. The Remix is a rather petite, but weighty Bluetooth speaker. It's solid build reeks of quality with aluminum housing (also available in vegan leather). The stock design is modern and understated—by V-Moda standards. It comes with black and red square silicone "bands" that provide a good base for the speaker and help keep it stationary if the volume gets too loud.
However, if the Remix's out-of-box look doesn't fit your style, you can opt for a 3D option and customize the grill, housing and sides—literally every surface of the speaker depending on taste and budget.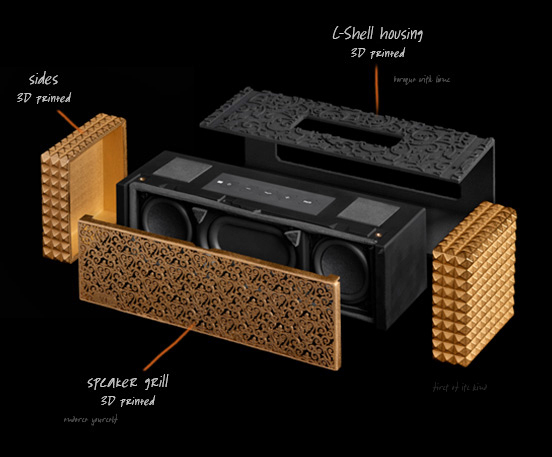 There are many 3D choices of parts and materials available, from affordable plastic on up to stainless steel, gold or even platinum costing thousands of dollars. However, regardless of how affordable or expensive these options can be, all Remix speakers operate and sound identical. V-Moda didn't offer a platinum version for review—darn it!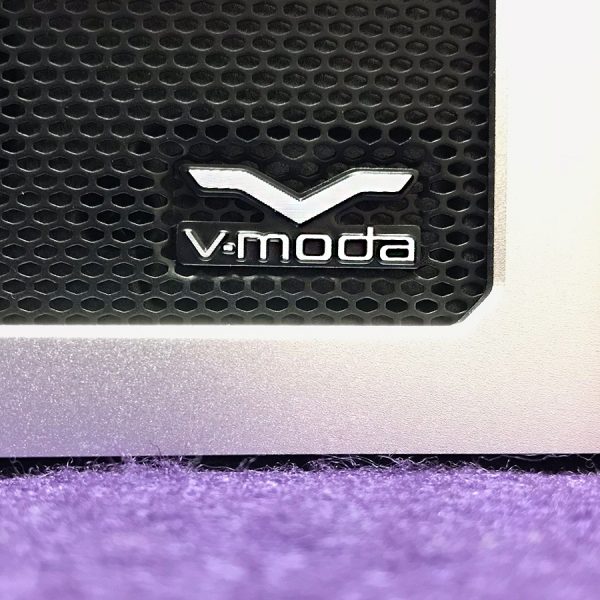 Let's discuss volume for a minute—both speaker volume as well as the volume of the audible prompts. When I review speakers, I take them to my office for tryouts because it's a multi-person environment—important for real-world use. Unfortunately, I can't test the Remix in my office because the prompts are too loud—as in LOUD. Everyone around me can hear when the Remix is turned on, paired or shut down. It's both annoying and embarrassing.
Then there's the volume of the speaker itself. Even the lowest settings are loud enough for people in nearby offices to hear unless my door is closed. When I'm listening to the Remix speaker in my backyard studio building, there's no problem because I'm alone. However, the volume issues are something to consider if you plan to use the Remix in an environment with other people nearby.
Having said that, the Remix is almost a perfect companion around the house, bedroom—or in my case, my studio building.
From mid to loud volumes, the Remix offers sound quality that fits its price range. Bass is way more potent than most other speakers this size. It's both beefy and deep, That's a good thing except at max volume—which I'll get into later in the review.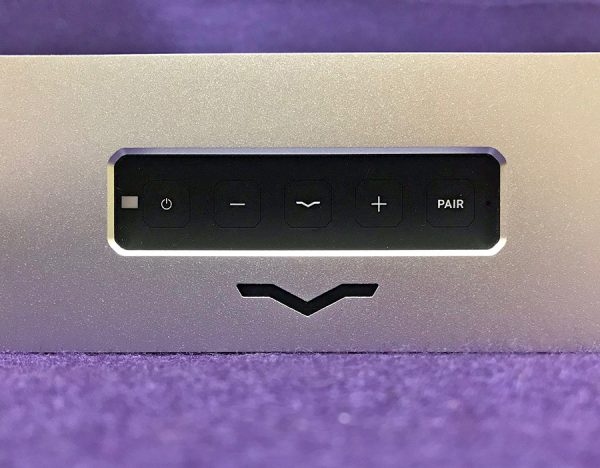 At the top of the speaker, you'll find a status light along with an on/off, volume down, multifunction, volume up, and labeled PAIR button next to a built-in mic for hands-free calling. Bluetooth pairing is both easy and painless. The multifunction button performs a few tasks: It will pause, play and fast forward or repeat a tune as well as access Siri on an iPhone or Google Now on an Android phone.
The Remix has some tactile inconsistencies: When the multifunction button is pressed to pause a song, there's a slight delay just long enough to make me wonder if I pressed it correctly. Also, turning on the Remix requires pressing and holding the on/off button for a couple of seconds, but to turn it off requires only a short button press.
Hands-free calling using the Remix's built-in mic is passable at best. I could hear who I was talking to just fine and they could hear me—but although the sound quality was understandable, I was told it was rough sounding. I was also told I sounded better using just the iPhone by itself.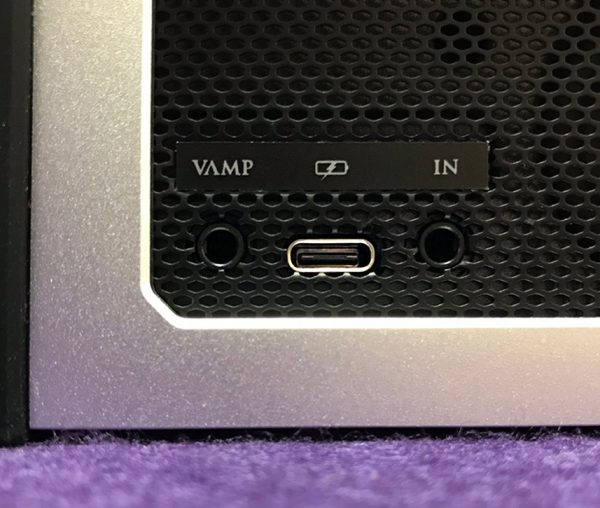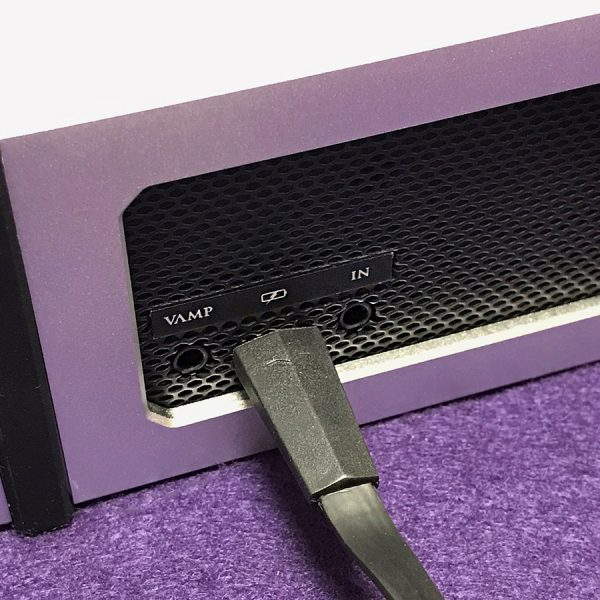 V-Moda has future-proofed the Remix speaker by utilizing the newer USB-C connection for charging. The back of the speaker has the usual AUX port (for wired connection). There's also a built-in headphone amp (V-Moda calls it a VAMP) with lighted mini plug port. This amp is interesting because it will drive headphones that require more power than a smartphone can usually deliver. This simply means that power-hungry headphones will sound clearer and louder using the VAMP. Note that to get the benefit of better audio from the built-in amp, headphones must be hard-wired directly to the Remix via the VAMP port.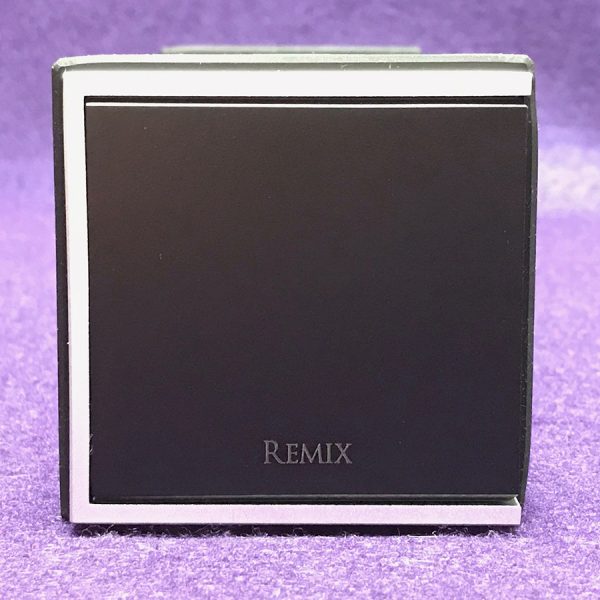 How does the V-Moda speaker sound? For its size, the Remix sounds great, with one caveat: If you like plenty of bass, this is the speaker to get. If you prefer a more accurate bass, you may be happier with a different speaker. How good it sounds to you depends on what music you prefer. Bassier hip-hop, alt-rock or trance help make the Remix sound bigger than its size. Older rock or jazz audio has a bit more clarity and punch in the middle and higher frequencies.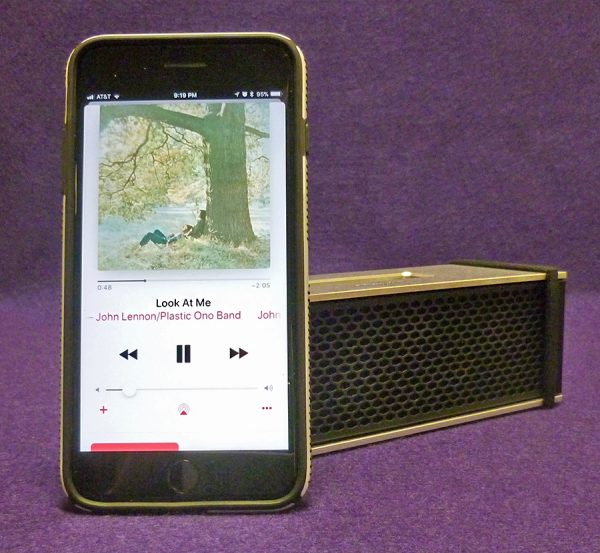 John Lennon's excellent Plastic Ono Band debut album brims with biting lyrics (and primal screaming) laid over incessant beats that rachet up the tension as the album progresses. The result is an unleashing of raw emotion not often heard in music. The Remix speaker captures Lennon's angst and pain almost perfectly, making you feel what Lennon feels.
England's Joy Division is another example of the pain of living being laid bare in the music. "Isolation" from their "Closer" album has high frequency synth notes competing with a low beat that you can almost feel as well as hear when listening with the Remix speaker at louder volume. The song is both disconcerting and terrific.
The remix shines with vocal music. Jimmy Buffett's "A Pirate Looks at Forty" is a bittersweet look at how our priorities change as we age. The tonal quality of acoustic guitar playing along with Buffett's vocals are captured accurately on the Remix giving the song a timeless quality.
I decided to do a direct comparison between the Remix and the slightly more expensive Bowers & Wilkins T7 Bluetooth speaker. I prefer the B&W speaker's more accurate bass. Plus, at full volume, bass on the Remix distorts. It doesn't on the T7.
Note that I try not to do comparisons for many reasons, but I wanted a younger person's take on the Remix.
I performed a blind listening test on my 24-year-old son who is a professional musician and worship leader. He much preferred the Remix, even if the bass did distort at full volume, which he acknowledged. He said the T7 speaker sounded anemic by comparison. While I don't agree, this highly non-scientific test made me realize that younger people want more bass in their audio and that quantity will trump accuracy almost every time.
It also proves that reviewing audio is never an exact science. These are subjective observations of both my son and me. You shouldn't ever let one review (even mine) influence a buying decision. Read many reviews and do your homework. If a speaker sounds good to you, then it sounds good … period.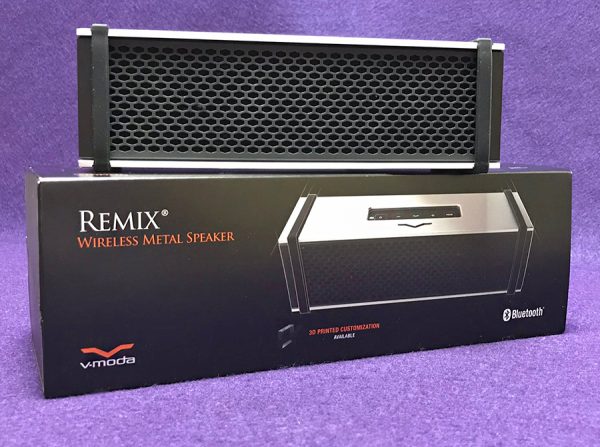 The V-Moda Remix will please many listeners, even picky old me.
The V-Moda Remix Wireless Bluetooth speaker sells for $300 US and is available from Amazon.
Source: The sample for this review was provided by V-Moda. Please visit v-moda.com for more information and Amazon to order.