We use affiliate links. If you buy something through the links on this page, we may earn a commission at no cost to you. Learn more.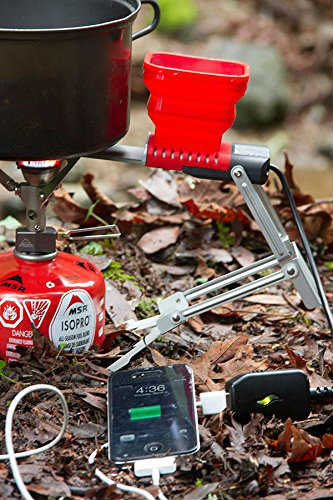 Can you imagine what the first humans thought when they were able to create fire for the first time? You can experience a tiny bit of that magic by harnessing the energy from fire to charge your gadgets. The FlameStower converts heat from a campfire into electricity that you can use to charge your USB devices.
This small device has a collapsible cup that you fill with water and a metal blade under that cup that you insert into the fire.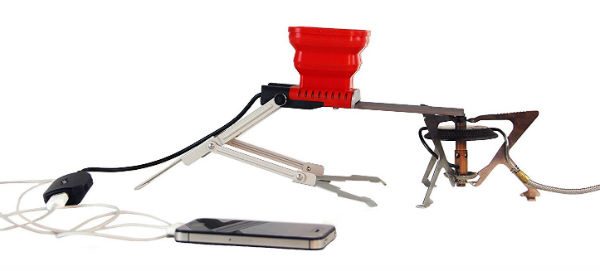 The fire heats the blade, which heats the water in the cup, which iturns into 2.5 watts (average) of power. That is enough to charge your phone in about 2.5 Hours or or if you don't want to wait that long, it will provide about 2 minutes of talk time for every 1 minute of charge time.

The FlameStower is priced at $99.99. You can read more about it at stowerenergy.com and Amazon.