We use affiliate links. If you buy something through the links on this page, we may earn a commission at no cost to you. Learn more.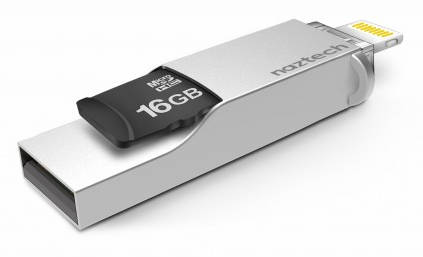 iPhones and iPads consume content like a hungry teenager and that means it might not take long for your device's storage to become full. And on the opposite side, how do you get content INTO your iOS device without using iTunes (I'd rather stick a fork in my eye)? Naztech has a gadget for that and it's the Xtra Drive Mini.
The Naztech Xtra Drive Mini is a small microSD card reader that adds up to 256GB to your iOS device. The adapter comes with a 16GB microSD card and once you insert it into the Xtra Drive Mini, it becomes a "hard drive" that you can use to store and transfer files to and from your iPhone and iPad.
You can also stream media directly from the microSD card to the iOS device without transferring it into the device's memory.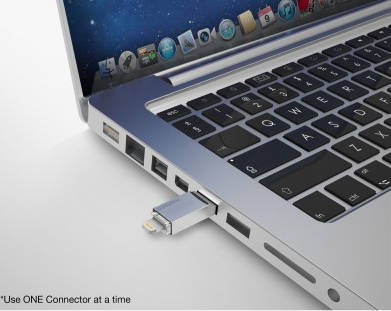 One side of the Xtra Drive Mini has a Lightning connector and the other side has a USB 2.0 connector that you can use to plug it into your Mac or PC.
You can read more about the Naztech Xtra Drive Mini at naztech.com and buy one for $49.99 from Amazon.