We use affiliate links. If you buy something through the links on this page, we may earn a commission at no cost to you. Learn more.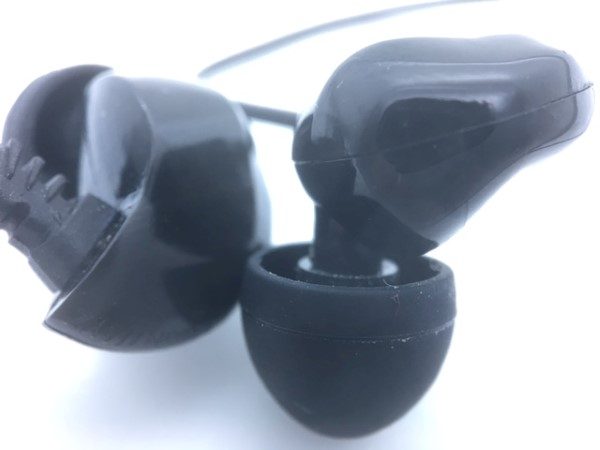 I've traveled extensively throughout my varied careers and learned a long time ago that if something is too large to be easily carried, it will ultimately be left behind for smaller versions. As a result, I've opted for the smallest, lightest weight devices I can lay my hands on, sometimes sacrificing higher quality.
With balanced armature headphones, I quickly learned that smaller headphones did not mean I would have to sacrifice audio quality.
Since buying my first pair of balanced armature headphones, Etymotic's ER-6, back in 2005, I've been hooked. Unlike conventional headphones that use a miniature speaker, in balanced armature headphones, a coil of fine wire is wrapped around a central spindle (armature).  The armature is suspended between two magnets and the audio signal causes the armature to move inside the magnetic field, the sound. The architecture permits tiny drivers that can fit into the ear canal, but still produce a very wide frequency range, relatively flat frequency response and very low distortion. I've never turned back, even purchasing a pair of Etymotic ER-4 headphones which I have used as the standard for what headphones are supposed to sound like for almost $600 in 2008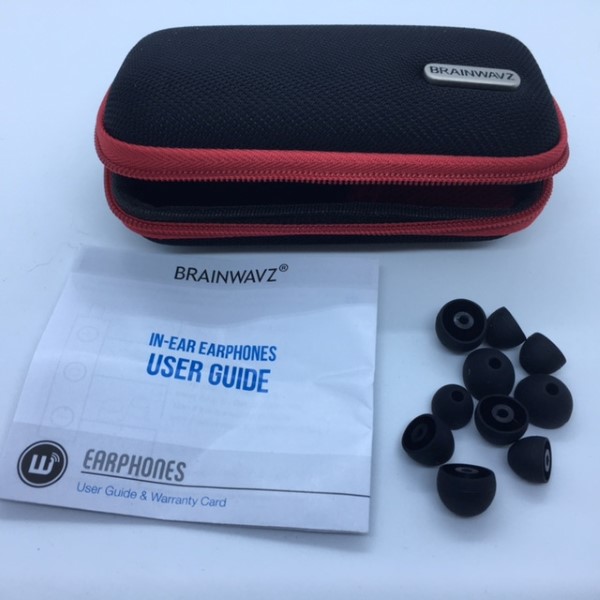 I jumped at the chance to review Brainwavz B200 in-ear earphones and I am so thankful I did! They arrived in an understated black box with red highlights. Inside, a form-fitting plastic tray housed a swanky black and red storage case encasing the headphones, a slurry of ear tips, clothing clip, instructions and the obligatory silica gel to keep the goodies dry.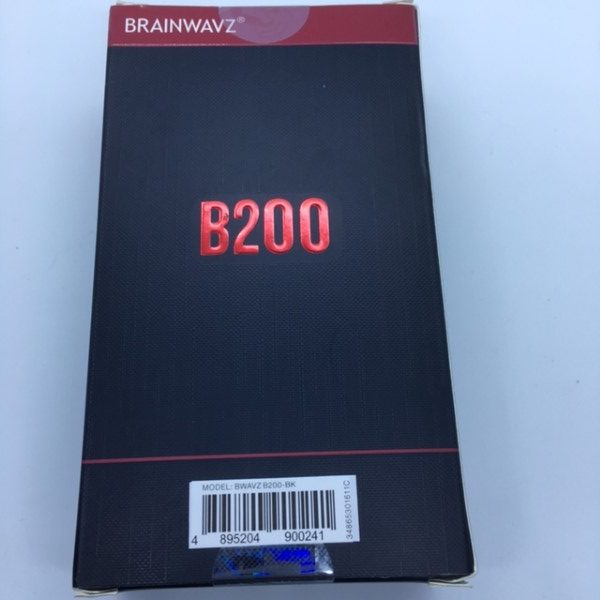 I pulled the headphones from the packaging with the default ear tips and jammed them into my skull, draping the cables behind my ears. They fit remarkably well and I was very pleased to find excellent isolation from ambient sounds.  I tried several other ear tips to ensure the best fit. The best at isolating ambient sound was a pair of red "memory foam" but I found the default pair was the most comfortable for me.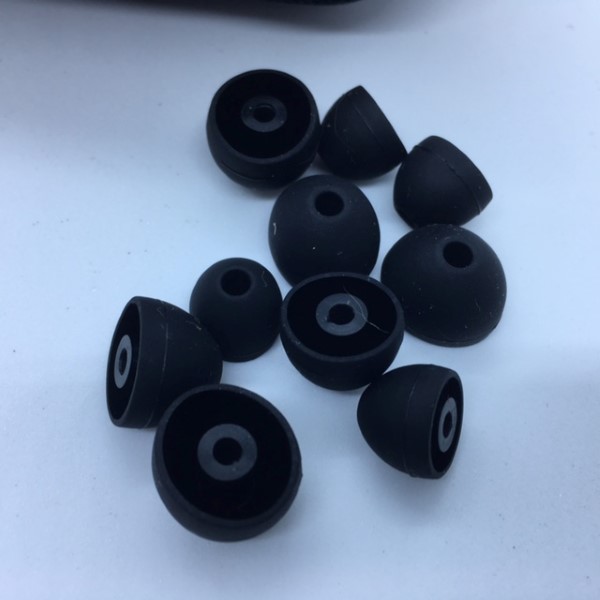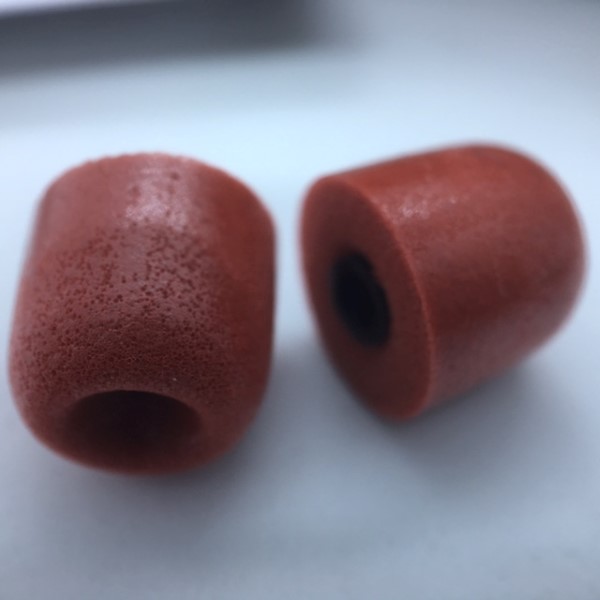 The audio plug on the cord end is angled. This might make it difficult to plug into some of the narrower sockets without an adapter.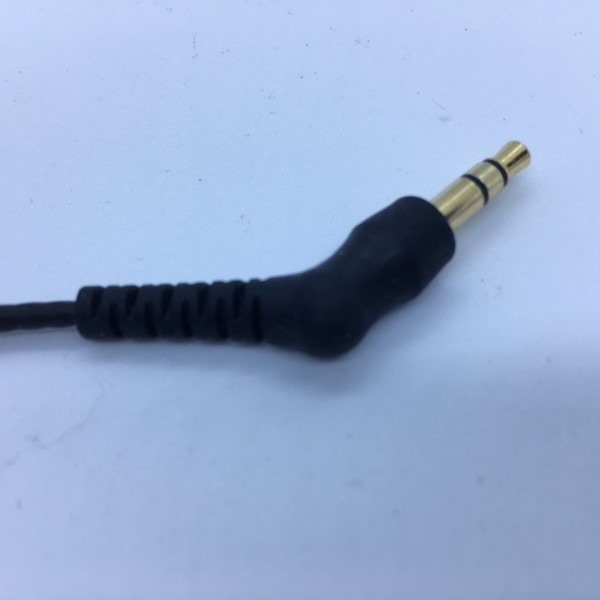 Next, I chose a playlist that included Vivaldi's Four Seasons, Billy Joel, Evanescence, Family Force 5, Frank Sinatra, Guns N' Roses, James Taylor, Jars of Clay, Louis Armstrong, Ottorino Respighi's Pines and Fountains of Rome, Peter Gabriel, Pink Floyd,  Regina Spektor, Skillet, and TobyMac. I chose these artists because they represent a wide variety of musical styles, volume levels, and potential tastes.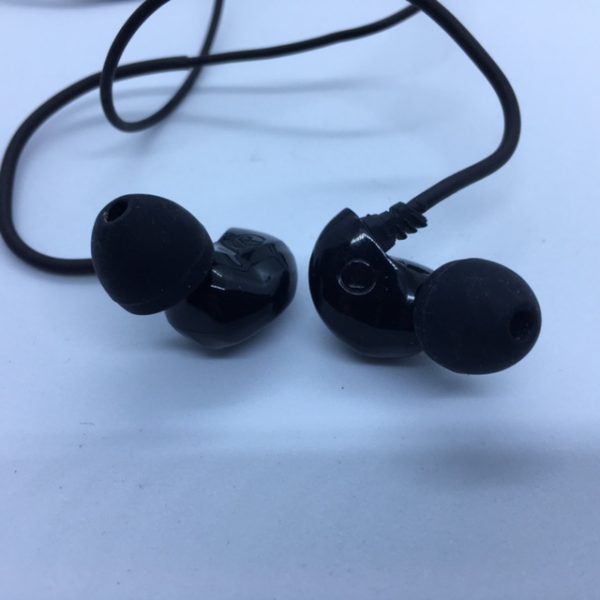 The sound from these headphones is nothing short of superb. Bass is rich and luxurious, wonderfully clear. There were no distortions or harmonic buzzing. The bass was so clear, it made me think I was attending a live concert, but without the ear-ringing and sternum vibrating.  I dare say that the bass rivals my $600 Etymotic ER4s.
Highs were crystal clear – think of the clinking of fine lead crystal stemware clear.  Even subtle passages with quiet piccolo or triangle tones were beautifully reproduced.
Mid-range was balanced, and luscious, to the point that if I closed my eyes, I could almost picture myself in the same room with the recording artists. Beautiful.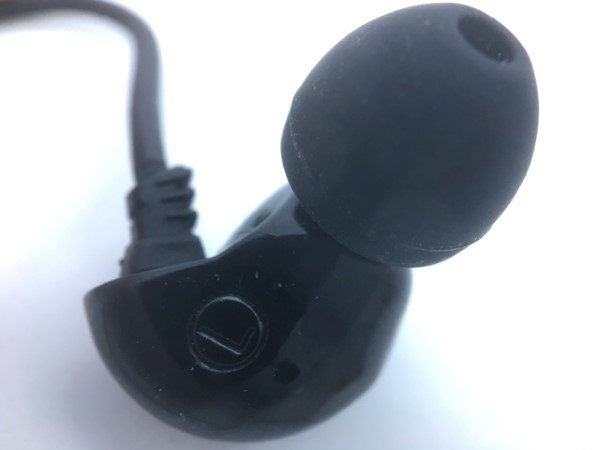 The audio from the Brainwavz B200 headphones is spectacular, fit is comfortable and construction is first-rate. The only problem I encountered during the review is that when asking my wife to listen to them, her response after 10 seconds of listening was, "These are mine!" I think she's going to have trouble getting me to give them up.
Source: The sample for this review was provided by Brainwavz Audio. Please visit their site for more info and Amazon to order.