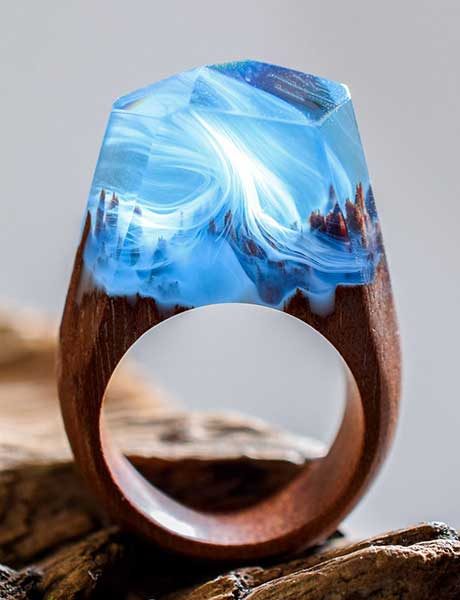 Check out these rings from Secret Wood. They look like a window into another world but they are really just made of resin with different types of wood or silver bands.
Each ring is hand crafted, so no two rings are the same.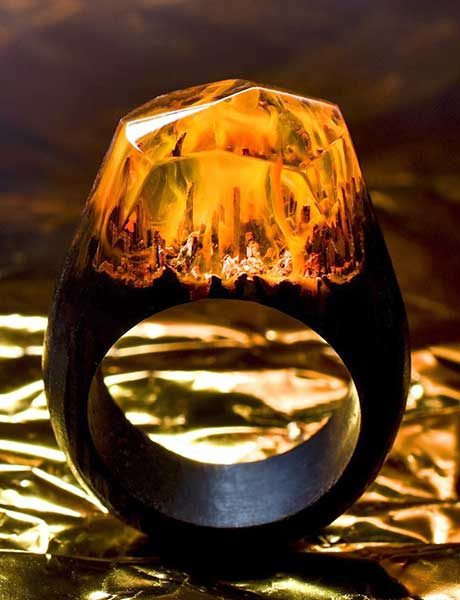 Small bits of moss, flowers, and real gold flakes are used to provide the illusion of landscapes.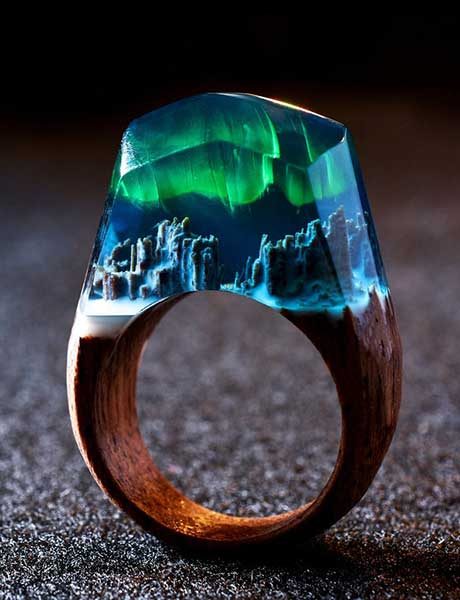 Secret Wood rings are priced starting at $90 and go up to $280 depending on the style. You can check out the entire collection of rings at mysecretwood.com