We use affiliate links. If you buy something through the links on this page, we may earn a commission at no cost to you. Learn more.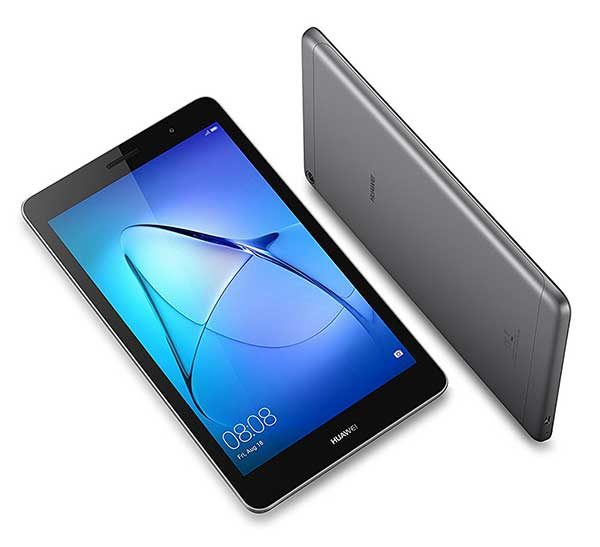 Yesterday, Huawei announced availability and pricing for four of their Android MediaPad tablets for here in the US.
If you've wanted to purchase a quality Android tablet but haven't wanted to pay Samsung prices, you should check into the MediaPad tablets. I haven't personally tried one of these MediaPad tablets, but if they are the same quality as the Nexus 6P which I used for over a year, then I'd have no problem recommending one.
Huawei has four MediaPad models. Two 8-inch tablets, and two 10-inch tablets:
HUAWEI MediaPad T3 8-inch – Qualcomm MSM8917, quad-core A53, 4 x 1.4 GHz coprocessor; 16GB ROM + 2GB RAM; Android N (Nougat) + EMUI 5.1
Available Color: Space Gray
Available for purchase on Amazon.com and Newegg.com for $139
HUAWEI MediaPad T3 10-inch – Qualcomm MSM8917, quad-core A53 coprocessor; 16GB ROM + 2GB RAM; Android N (Nougat) + EMUI 5.1
Available Color: Space Gray
Available for purchase on Amazon.com and Newegg.com for $159
HUAWEI MediaPad M3 Lite 8-inch – Quad-A53 1.4GHz+Quad-A53 1.1GHz coprocessor; 16GB ROM + 3GB RAM; Android N (Nougat) + EMUI 5.1
Available Color: White
Available for purchase on Amazon.com and Newegg.com for $199
HUAWEI MediaPad M3 Lite 10-inch – Quad-A53 1.4GHz+Quad-A53 1.1GHz; 16GB ROM + 3GB RAM; Android N (Nougat) + EMUI 5.1
Available Color: White
Available for purchase on Amazon.com and Newegg.com for $249