We use affiliate links. If you buy something through the links on this page, we may earn a commission at no cost to you. Learn more.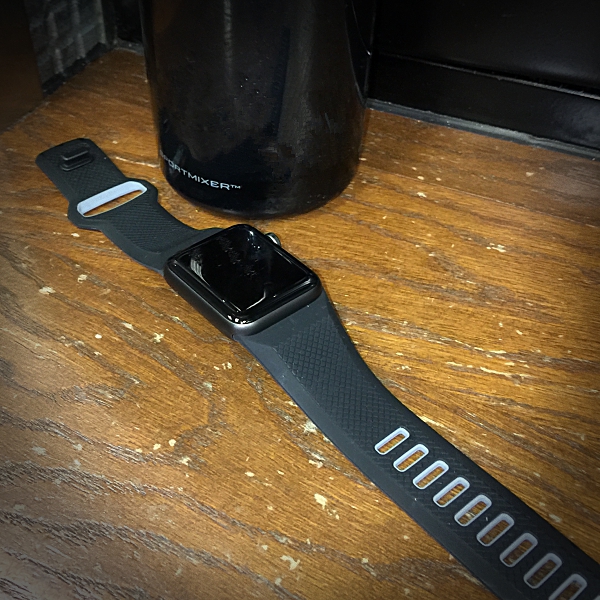 If you read the Gadgeteer with any regularity you know that I love new and unique Apple Watch bands. So when I got the chance to review the new Nomad Sport Strap for the 42mm Apple Watch, I didn't hesitate. Nomad is known for making premium leather replacement bands for the Apple Watch, with the Sport Strap they're offering a silicone replacement band designed specifically to withstand the stresses of all forms of sports and exercise. Let's check it out.
Nomad's Sport Strap is made of Vulcanized LSR silicone, a naturally biocompatible, antimicrobial and hypoallergenic material. Silicone's inherent ultraviolet resistance means that the strap will maintain its sheen through exposure to nature's elements. It's available in two-color combinations, black & slate or black & volt. And it's priced @ $49.95. Currently, the Sport Strap is only available for the 42mm series 1 & 2 Apple Watch.
The Sport Strap came in a box with a slide out tray that the band was attached to. I like that the box gives me a place to store the band when I'm not wearing it. I already have way too many things cluttering my nightstand as it is.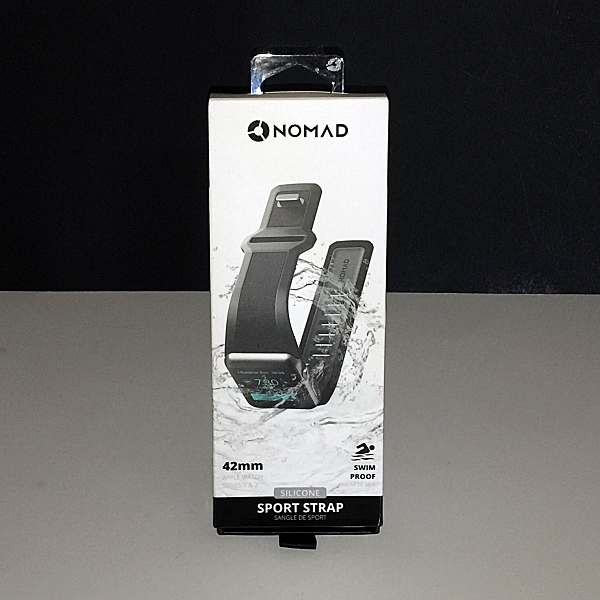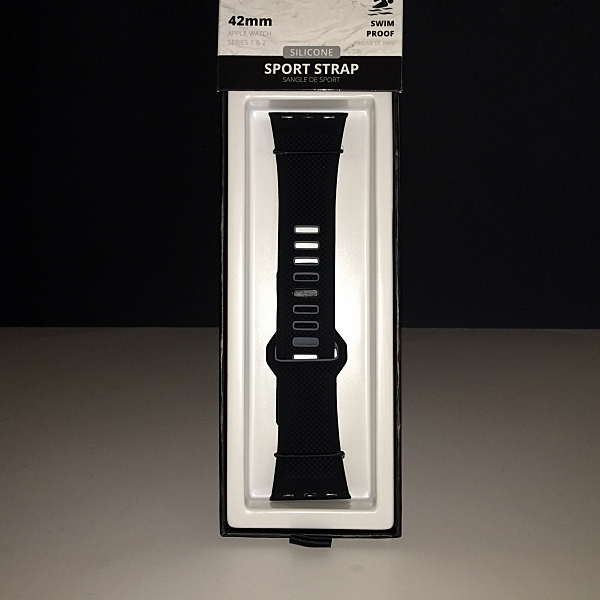 One thing stands out right away when you put the band onto the watch. Unlike the Nike band, the Nomad Sport Strap's face spans the width of the watch itself. This along with the chamfered edges and crosshatch surface give the Apple Watch a whole new look. Rugged yet sleek and sporty, and it pairs nicely with any outfit. You can easily go from the gym to a night out without having to switch bands. And putting the Strap onto the Apple Watch is easy, it just slides right into place and locks in.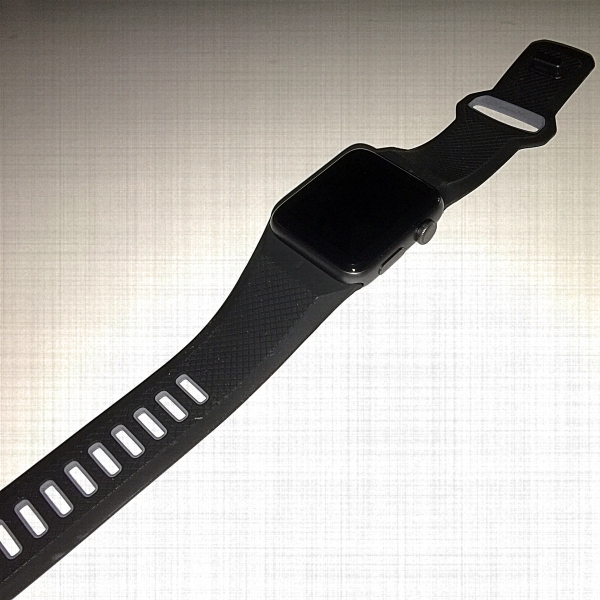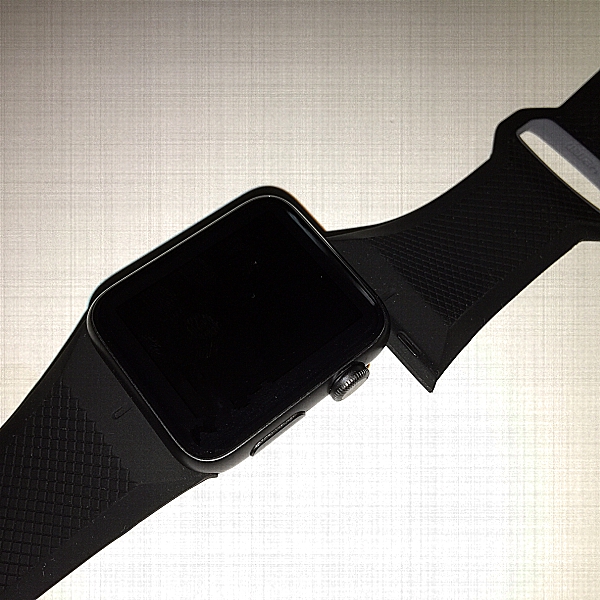 Never miss one of our posts again. Sent MON, WED, and FRI with the latest gadget reviews and news!
The Sport Strap attaches to your wrist using a high-performance Polyamide buckle, which is designed to hold up to all environmental conditions. It uses a peg-and-notch system, which gives the band a very clean, secure fit. The Strap is one size fits most, designed for wrist sizes ranging from 150mm to 210mm. 75 mm length (buckle side) and 135 mm length (adjustment side). I have small wrists and still had 2 notches to spare. It can resist a 5-20 kg lateral slide-out force when installed in Apple Watch. Which means that no matter what you do while wearing it, it's not going anywhere.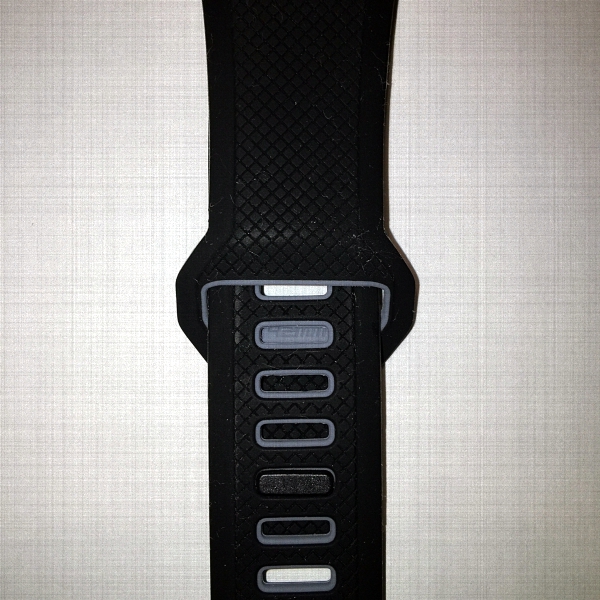 Comfort wise this band is a 10. It's very comfortable and very light weight. The smooth silicone feels soft against your skin and it doesn't pinch or feel clunky. The big test for me was wearing it to the gym and It passed that test with flying colors. The Sport Strap felt very secure on my wrist during my workout. One very small complaint I had while wearing it during my workout was that my wrist seemed to sweat more than usual. But since the Sport Strap is water and sweat proof it's not a big concern. I also noticed that it tends to pick up dirt and lint fairly easily. But simply running it under warm water and shaking it out easily takes care of that. If you do happen to get some dirt wedged into the cross hatched surface it's easy to remove using a soft brush while running it under the faucet. I used an old toothbrush and it worked great.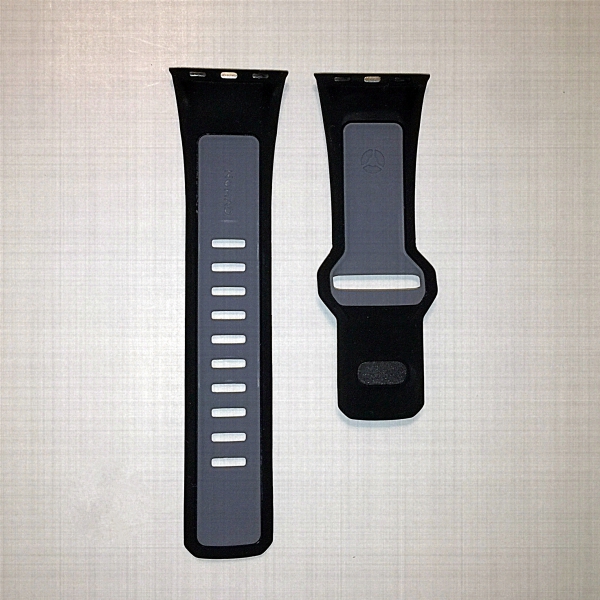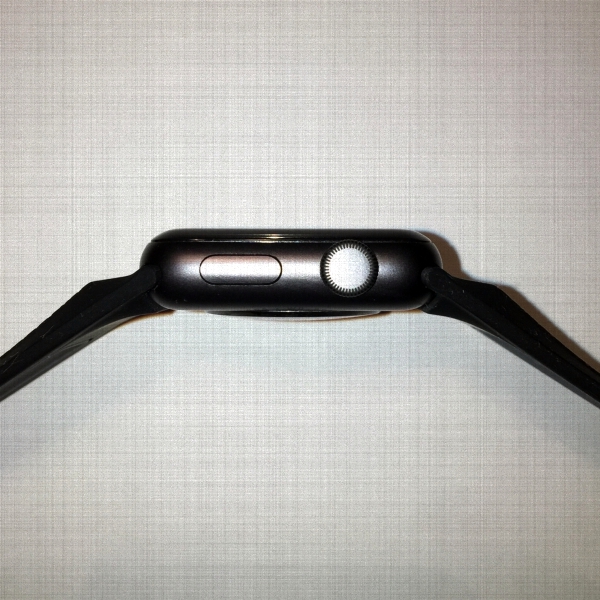 Final Thoughts
Nomad, the company behind the Sport Strap has what I think is a great philosophy, "own fewer things, be resourceful and seek adventure." To me it means they design their products to be versatile, simple yet productive, and capable of going almost anywhere. With the Sport Strap, they accomplished this. It's versatile enough to wear to the gym or out on a hike or run, yet you can leave it on for a night out on the town. The band is simple in design and uses a material that's thin, yet strong and is both waterproof and hypoallergenic. And as far as the adventure part, well that's up to you. But rest assured no matter what adventure you chose the Nomad Sport Strap will be up for the challenge. At $49.95 the Sport Strap is a worthy addition to any collection. In fact, I liked the Sport Strap so well that it has earned a permanent spot on my Apple Watch. Well, at least to the next really cool watch band comes along.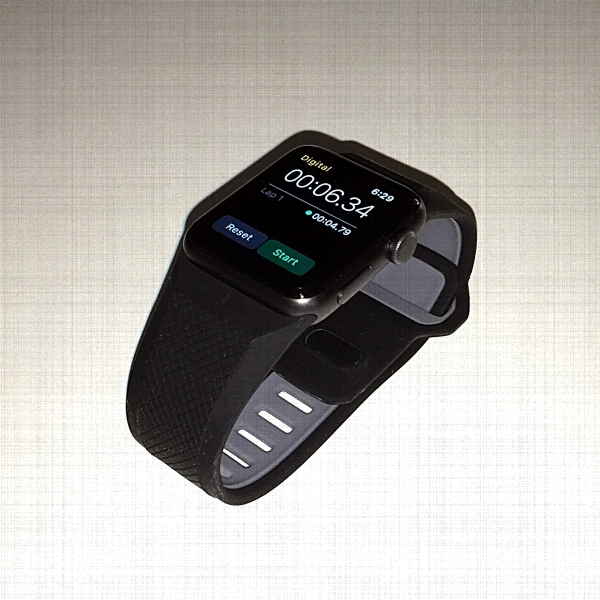 Source: The sample for this review was provided by Nomad. Please visit their site for more info and to order.
Product Information
Price:
$49.95
Manufacturer:
Nomad
Pros:

Comfortable
Lightweight
Durable
Water and sweat proof

Cons:

Picks up lint and dirt easily