We use affiliate links. If you buy something through the links on this page, we may earn a commission at no cost to you. Learn more.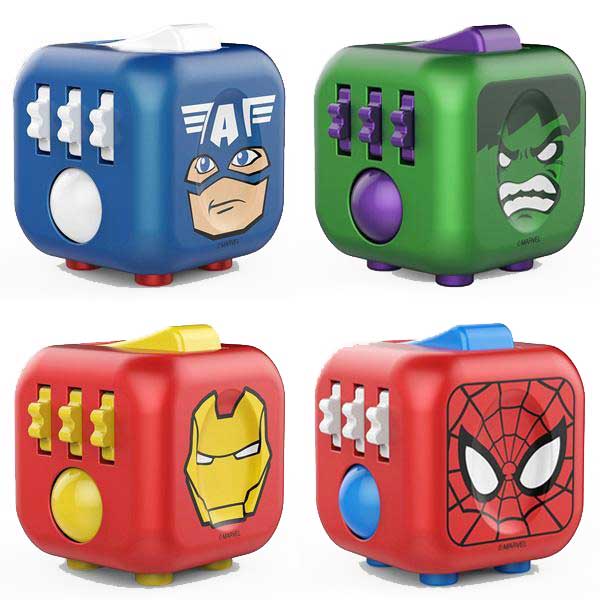 Fidget spinners are the latest toy craze that doesn't seem to be slowing down anytime soon. Instead, other fidget toys are appearing like these fidget cubes that feature your favorite Marvel superheroes.
These fidget toys don't spin, but they do feature a variety of fidget "tools" in a small plastic cube that you can carry in your pocket.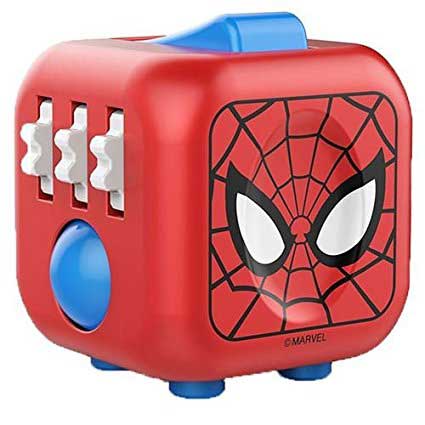 There's a toggle switch, gears with a rolling ball, a spring-loaded joystick, 5 buttons (some click), a spinning disc and a worry stone divot that you can rub across with your thumb.
The Marvel Fidget Cube is available in Spiderman, Captain America, Hulk, and Ironman. Each one is $12.99 and you can find them on Amazon.