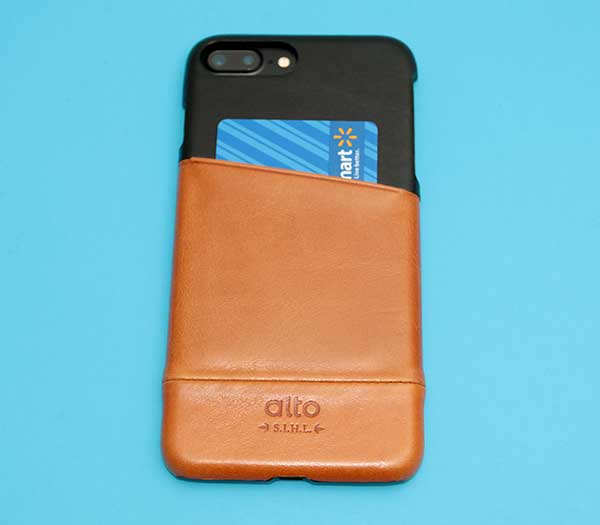 When I think high-end luxury leather phone cases, a couple brands come to mind like Vaja and Orbino. So how is that I've never heard of or seen the leather cases from Alto? If you've never seen them either, let me introduce you to what might be your next favorite iPhone 7 Plus case.
What is it?
The Alto iPhone 7 Plus Metro leather case is a thin but protective snap-on cover for the back of your iPhone 7 or 7 Plus.
The Metro case that was sent to me is made of Italian full grain black and caramel stained leather that covers the outside of a hard case that has a black micro fiber lining on the interior. Other color combos of this case are also available.
The back of the case might look like it's two toned with the brown and black, but the look hides a card slot that can hold 1-2 plastic credit cards or a couple folded bills.
An iPhone 7 Plus snaps into the case with little effort and can be removed with slightly more effort.

The sides of the Metro case are raised slightly higher than the top of the iPhone to protect the display if you lay it upside down.
The left side of the case has an open cutout for unrestricted access to the mute switch and volume buttons.

The opposite side of the case has an open cut out for the power button.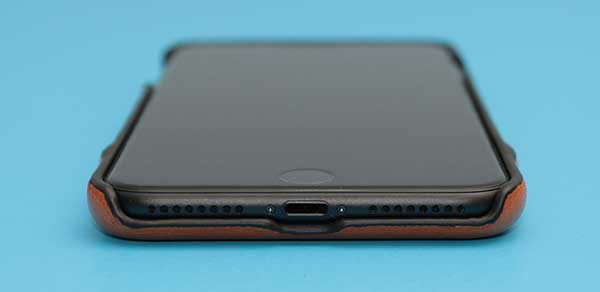 The top edge of the case (not pictured) is completely covered, while the bottom edge is open to reveal the speakers and lightning port.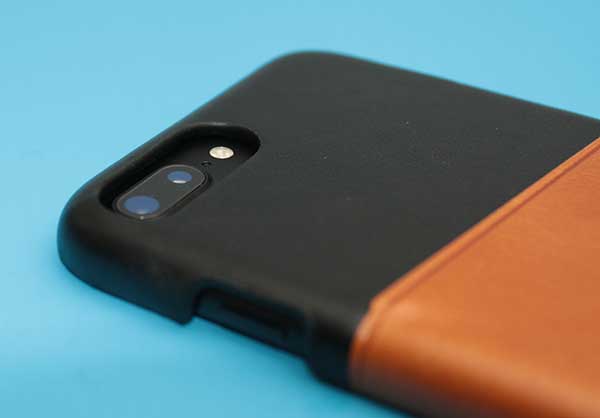 If you flip the case over, you'll see a large opening for the camera and LED flash.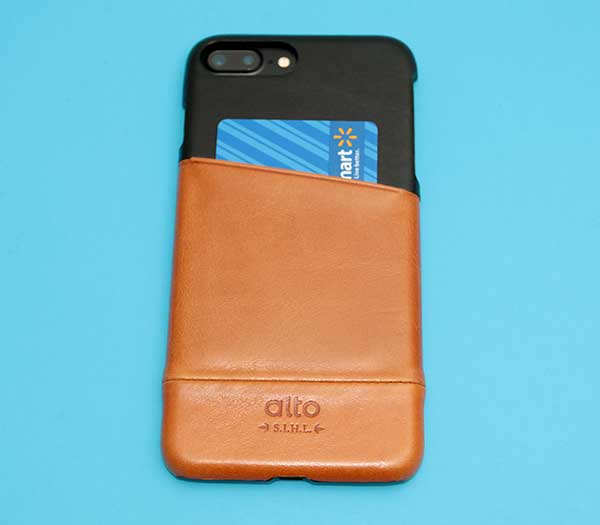 The card slot on the back of the case is ideal if you want to leave your wallet at home and just carry your driver's license and a credit card. The card slot is a snug fit so you don't have to worry about your cards accidentally slipping out if you hold the phone upside down.
Everything about the Metro case is perfect, from the design and materials to the craftsmanship. I have zero complaints.
If you prefer a phone holder case instead of a case that snaps on the back of the phone, Alto has that covered to.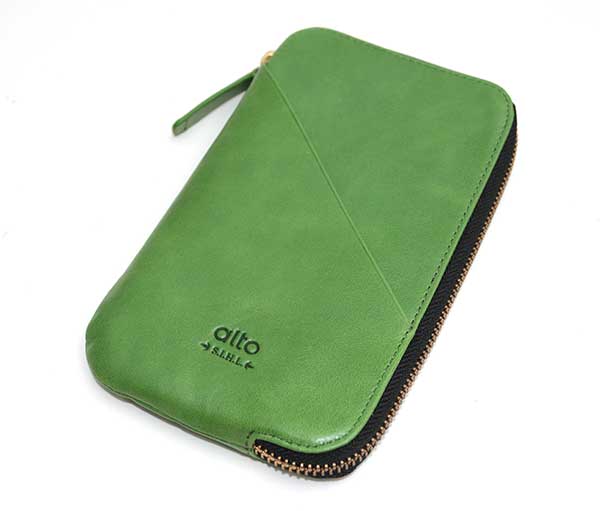 Their zippered wallet case is equally nice and can hold the phone, credit cards, cash, and more.
Final thoughts
If you've been searching for a quality iPhone 7 Plus case that looks great, doesn't add too much bulk, but allows you to ditch your wallet, then you need to check out the Metro leather iPhone case from Alto. It's my new favorite case.
Source: The sample for this review was provided by Alto. Please visit their site for more info and Amazon to order.
The Gadgeteer may receive a commission on purchases made from affiliate links on our posts.