We use affiliate links. If you buy something through the links on this page, we may earn a commission at no cost to you. Learn more.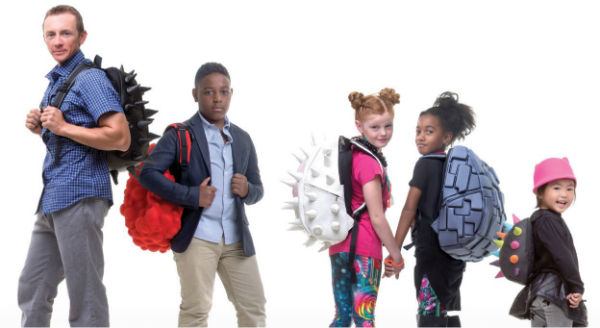 Do you march to the beat of your own drum, not satisfied to blend in with the rest of the world around you? Then you are going to love these unique backpacks from MadPax. These bags are not your average run of the mill boring black Walmart special backpacks that all your friends are carrying. Everything about MadPax backpacks is cool… well, except for the name because I keep wanting to call them maxipads. Stop judging me.
MadPax backpacks feature 3D designs that include spikes, bubbles, blocks and more.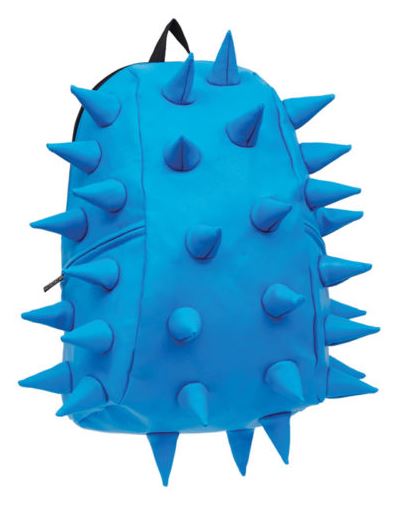 The bags are made of a variety of materials like PVC, Poly Urethane, and polyester/spandex fabric.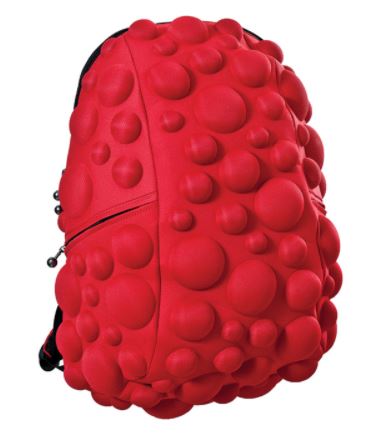 MaxPad backpacks are available in a large assortment of colors and patterns and in sizes from toddler up to adult. Prices range from $30 to $105 depending on the size and style.
Visit MadPax.com for all the details and The Grommet and Amazon to order.