We use affiliate links. If you buy something through the links on this page, we may earn a commission at no cost to you. Learn more.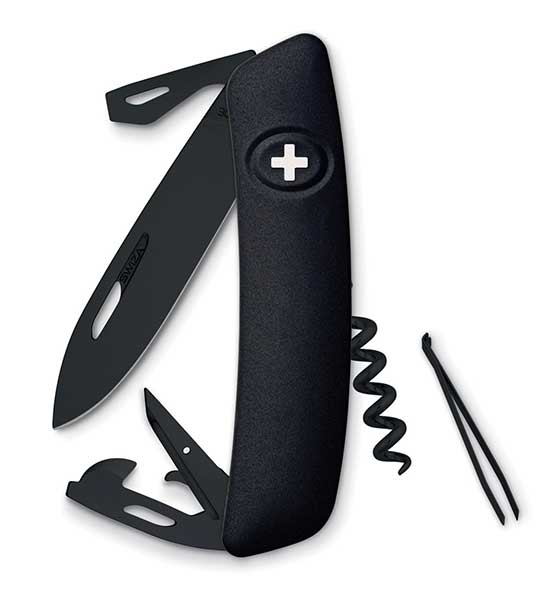 Nine times out of ten, when we get offers to review cases, bags, ear buds, etc, that come in more than one color, the male members of The Gadgeteer always choose black. Are guys afraid of a little color because it's not considered manly? If that's the case, then the Swiza D03 ALLBLACK knife has OD'd on testosterone.
Designed and manufactured in Switzerland, the Swiza knife features an admittedly cool looking matte black polytetrafluoroethylene (otherwise known as Teflon) coating on all the parts.
It has a 440 steel 75mm (2.95 in) locking blade, a corkscrew, a punch, an awl, tweezers, a bottle opener, a flat-head No. 3 screwdriver, a wire bender, a can opener, and a No. 1 flat-head screwdriver.
The Swiza D03 ALLBLACK is priced at $77.85. For more info visit www.swiza.com and you can check out their non-ninja black knives on Amazon.