We use affiliate links. If you buy something through the links on this page, we may earn a commission at no cost to you. Learn more.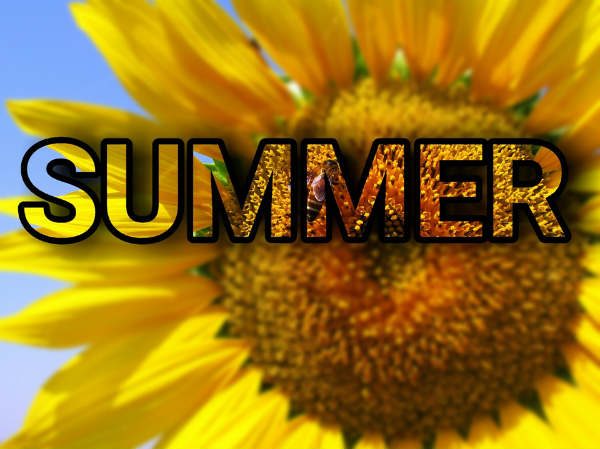 The dog days of summer are upon us. That means if you're a kid, it's time to get outdoors and have some fun before the summer ends and it's time to go back to school and if you're an adult, it's time to relax and act like a kid. Here are 5 gadgets that can help make the rest of your summer one to remember.
1. BBQ Dragon Chimney of Insanity charcoal starter – Summer is for outdoors and there's nothing better than a juicy burger or hotdog hot off the grill. The BBQ Dragon Chimney of Insanity is a charcoal starter that will help get those coals glowing bright red so you can be flipping burgers as fast as possible.
Price: $29.95 from Amazon.
2. Off Grid Tools Survival Axe Elite – If your idea of a great summer is heading out to the woods for an epic camping trip, then don't forget to pack the Off Grid Survival Axe Elite. This outdoor multi-tool puts a hatchet, a hammer, a saw blade, hex wrenches and more in the palm of your hand. It will also come in really handy in the event of a zombie apocalypse.
Price: $79.25 from Amazon.
3. DynaTrap DT2000XL Insect Trap – Enjoying the outdoors is all fun and games until the blood sucking vampires of the air (aka mosquitoes) come out to play. Nothing makes me want to run back inside faster than hearing that high pitched whine of a mosquito flying around my head. These insects are not only annoying, but they are a health concern. So trap them with the DynaTrap which can cover a 1 acre area.
Price: $134.99 from Amazon.
4. Parrot Swing drone – If just being outdoors doesn't sound exciting to you, you need an activity to keep you interested. How about flying a drone like the uniquely designed Parrot Swing? As far as drones go, this one is really easy to fly. Even tricks like loops are easy to do with this drone, which is controlled either through your phone or through the included handheld controller. Just don't rely on the built in camera, because it's pretty crappy.
Price: Less than $100-$125 from Amazon.
5. JBL Flip 4 Waterproof Bluetooth speaker – Take your pool parties up a notch by blasting Despacito for up to 12 hours while you're splashing around. You won't even have to worry about this speaker getting wet because it's waterproof.
Price: $89.95 from Amazon.