We use affiliate links. If you buy something through the links on this page, we may earn a commission at no cost to you. Learn more.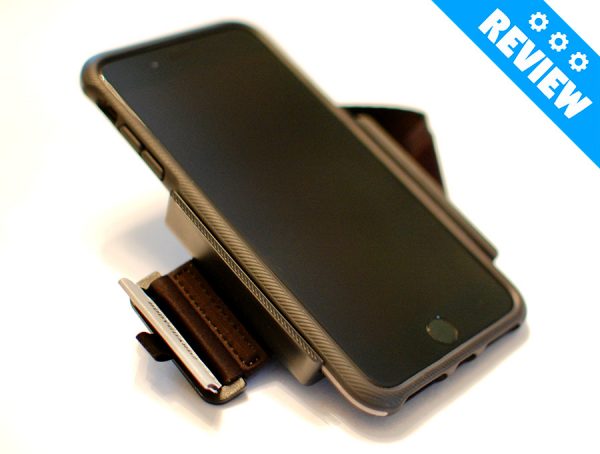 With so many wonderful exercise tracking apps on smartphones these days, it seems like a waste of a good run to leave it at home. The trouble is finding a safe way to take it with you. Luckily, there are much better options than pocketing your device and having it slap against your thigh for a few miles, or carrying it in your sweaty hands, threatening to shoot out of your grip like a blade of soap. Enter the Trainr Pro.
This case/armband solution converts from everyday phone to workout companion, and back again when you're through. I feel I should tackle this review in two parts since there are two individual pieces that have two distinct purposes… the case itself and the fitness band.
Part 1: The Case
The Trainr Pro case is fairly no frills. It's not particularly handsome, but that's not its goal.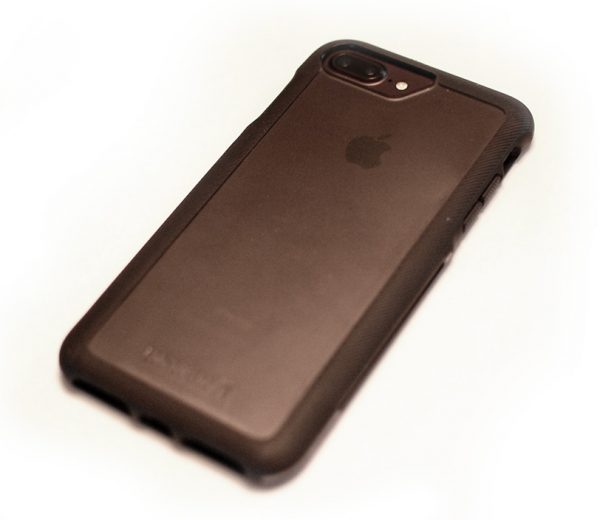 Once the phone is in the case, which was easy enough, even with the rigid sides, the edge of the case is a surrounded by a rubber, shock-absorbing material. It's got a nice grip and texture to it as well, so it works as a decent everyday case. Covering the back is a thin, semi-transparent sheet of plastic with a good-sized cutout for the camera lens. The case doesn't add very much weight or bulk to the already large iPhone 7+, but it certainly does drop the sexiness of the device a bit. I was never a fan of phone cases, and this is yet another case that reminds me why. Your mileage may vary.
Part 2: The Band
Accompanying the solid, grippy case is the armband. It mirrors the same sturdy construction and aesthetic of the case, sporting the same black and gray color scheme, along with strips of lighter, reflective material.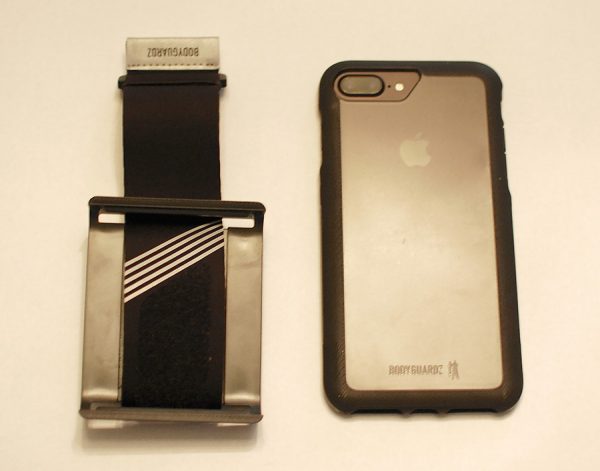 The fabric of the band is smooth and seems as if it would fit most arms. I could imagine if you've got some serious biceps, you might have to make do with your phone being strapped to your wrist or forearm, but that's an extreme case. Once I got the band positioned on my arm and secured the velcro strap, it didn't budge. The fabric is smooth and comfortable, not padded, but it doesn't really need it.
The iPhone 7+ is one of the largest phones ever made, and it's got some weight to it, to be sure. Despite that, there wasn't too much bouncing around of the phone on my arm… I really only noticed it when making very quick movements. The case is very secure when strapped in place. Almost ridiculously so. I should elaborate.
My first mistake when using the armband was to place it on my arm before attempting to attach the case. It's nearly impossible to gain the leverage to snap the case in place while the band is on your upper arm. There were several moments in my first couple runs where I ended up walking for minutes on end trying to get the case to click into place.
First of all, it's tough to align the tabs on the case with the grips on the band, as there isn't much margin for error. They must be more or less perfectly aligned. Then, the force it takes to snap the case in place is more than I thought it would be. It's easier to notch one side of the grip plate in place and then sort of push out on the other side while pressing down on the front of the phone. Even while doing this, it still takes a good deal of force.
But once that thing is in place, it's not going anywhere. And that's really what you want when you're strapping your $800 phone to your arm just so you can run. At its core, the Trainr case functioned beautifully.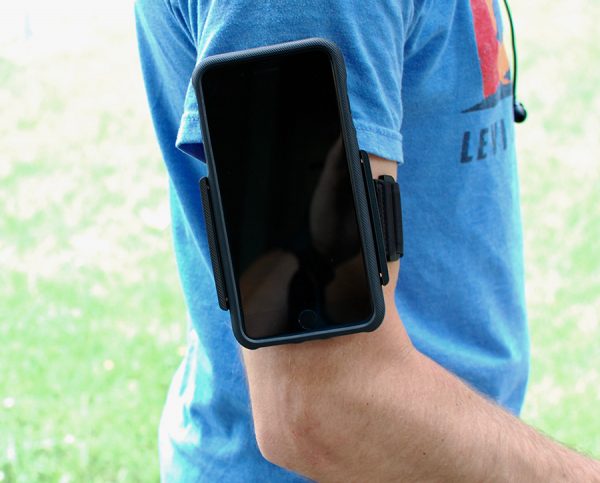 I feel like I'm getting the hang of taking the case in and out of the armband, but I'll admit that the first few attempts were a bit worrisome. With all of those horror stories of people bending their iPhones with seemingly little effort, it always makes me cringe a little feel like I'm going to twist or torque the screen too much.
It could certainly be much easier to get the phone in and out of the armband holder. Though their website states that it's a "snap," it feels like more of a pry.
Conclusion
All in all, after testing it on several runs, I'd give the Trainr high marks on what it promises. It's a shame that the unique snap-on function couldn't be a little bit easier to use. Given the case's expensive and delicate contents, I hate to twist and press and bend something that has my phone in it. But I think for many people, it would be a good way to take their phone with them.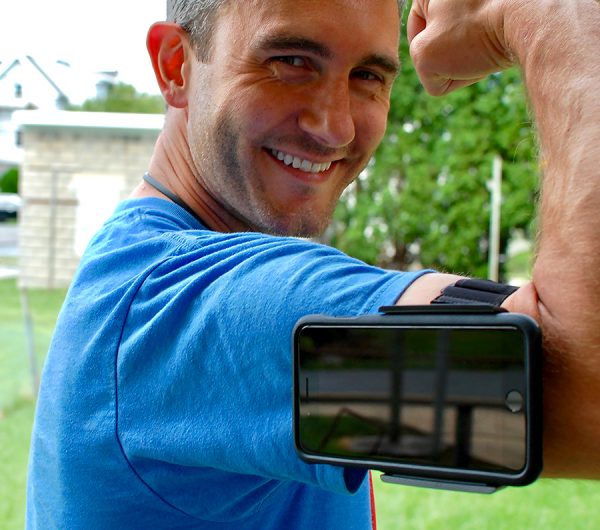 See you on the road!
The Trainr Pro is available now from BodyGuardz for $49.95.
Source: The sample for this review was provided by BodyGuardz. Please visit their site for more info and to order. Check them out on Amazon too.
Product Information
Price:
$49.95
Manufacturer:
BodyGuardz
Retailer:
Amazon
Pros:

- Case is very sturdy and drop-resistant
- Armband and case are very secure during activity

Cons:

- Phone and case are tricky to get in and out of the armband frame
- Case itself is nothing to get excited about