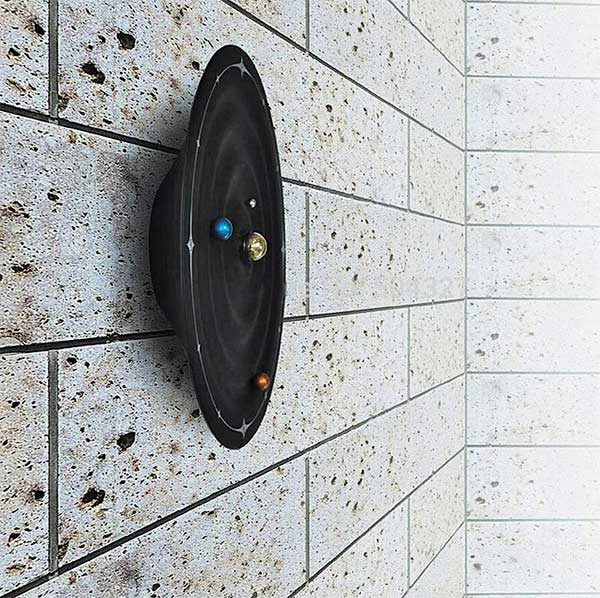 The Galaxy Magnetic Clock from Brando is a unique wall or table top timepiece that mimics the rotation of planets in the solar system to tell the time of day. The circular clock holds three magnetic balls which represent planets and the sun.
In the center of the clock is the sun and Earth, Venus, and Mars orbit around it by a hidden mechanism that uses magnets.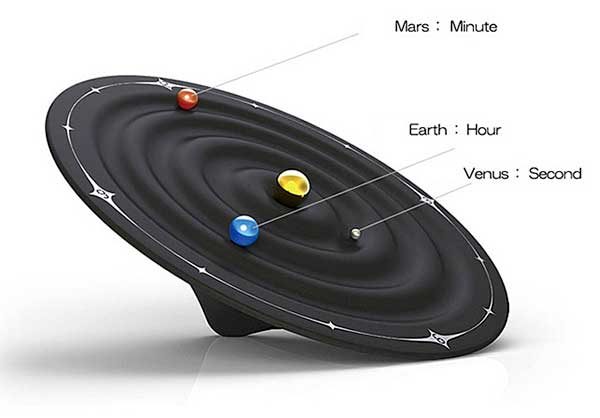 The blue Earth ball is the hour "hand", Mars is the minute "hand", and Venus is the second "hand". The motorized clockworks is powered by 1 AA battery which is not included.
The Galaxy Magnetic Clock is priced at $56 and can be purchased from Brando.
The Gadgeteer may receive a commission on purchases made from affiliate links on our posts.