We use affiliate links. If you buy something through the links on this page, we may earn a commission at no cost to you. Learn more.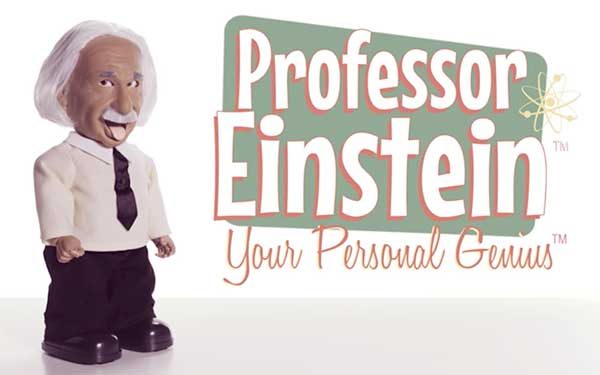 I can't decide if this animatronic robot is creepy or cool, so I'll let you be the judge. Professor Albert Einstein by Hanson Robotics is a 14.5-inch tall robot who can teach you science. He can make over 50 facial expressions, maintains eye contact, quotes Einstein himself, tells jokes, challenges you to games, chats, and answers questions on a range of science topics.
Professor Einstein runs on rechargeable batteries, connects to the cloud and interacts with users through an iPad or Android tablet and app.
He's sort of like Siri or Alexa because you have to say "Hey Professor" to "wake" him up so he will respond to questions.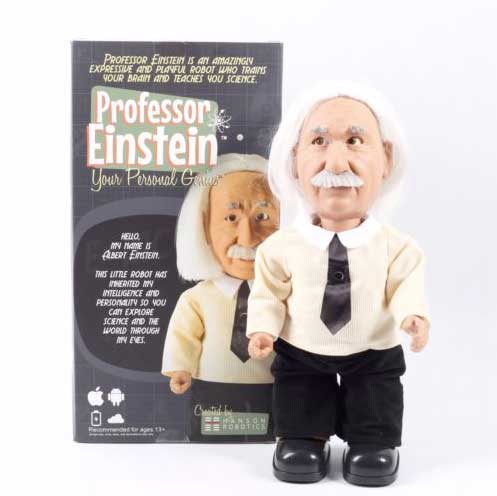 You can read more about the Professor Einstein robot at professoreinstein.com and you can buy one today from eBay for $249. The purchase includes a $50 eBay gift certificate and free shipping.