We use affiliate links. If you buy something through the links on this page, we may earn a commission at no cost to you. Learn more.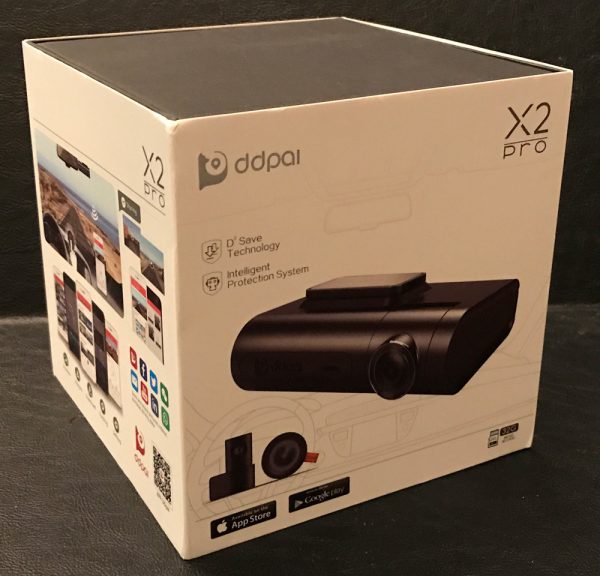 Is it wrong every time I receive a new dashcam to review I hope and pray for something crazy/insane to happen in front of me while driving? I firmly believe in the benefits of dashcams and recording the world zipping by while motoring down the road. You never know when something bad is going to happen; when it is your word vs the person who hit you and a picture or in this case video proof could be priceless. For this review I'll be looking at the X2 Pro, ddpai's latest and most ambiguous dashcam to date, packed full of high-tech features and is the first dual channel dashcam I have ever tried.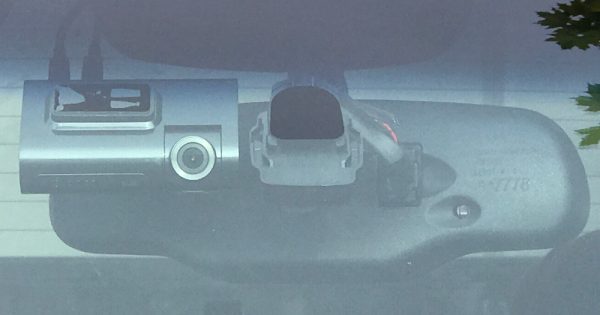 The ddpai X2 Pro features dual cameras/channels enabling one camera facing forward through the front windscreen and one pointed behind. In addition to featuring dual cameras, the X2 Pro is a high resolution, GPS/WiFi enabled, social media capable dashcam. I really like the X2 Pro's form factor…preferring screen-less dashcams, finding them less distracting or intrusive.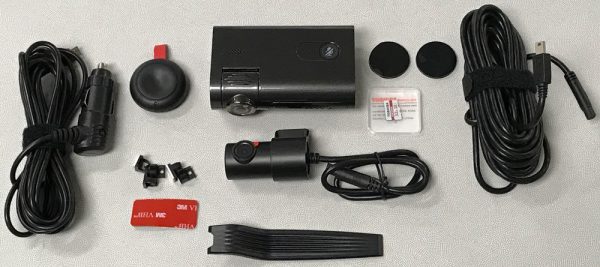 Package Contents:
ddpai X2 Pro dashcam
xX2 Pro rear dashcam
Connection/extension wire for rear dashcam
microUSB 12v power cord
Remote Snapshot button
32gb microSD card
Spare 3M adhesive pads and wire stays
Wire shim tool
Specifications:

HUAWEI HiSilicon processor; Format H.264 HD video coding
OmniVision Image Sensor
6-class glass lens and 1 infrared filter with zero distortion; Front cam – 140°wide angel & F1.8 aperture; Rear cam – 120°wide angel & F2.2 aperture
Front cam – 2592×1520P image; Rear cam – 1440×896P image;
Digital image stabilization
New generation GPS system; High speed positioning
3 axis acceleration sensor
High sensitivity microphone; high power loudspeaker (1w)
Front cam – [email protected]~2.1A; Rear cam – [email protected]~2.1A
Built-in super capacitor allows video shooting when electricity is turn off

The top of the X2 Pro dashcam has its mounting hard point which allows for easy installation and removal of the device. The bottom of the X2 Pro has a speaker, microphone, and convenient LED-lit mute button. Even though I installed the X2 Pro in my truck, I find being able to quickly unplug and remove any device a convenient/important security feature so I can lock it in my glovebox vs closing the top of my convertible or if I'm in the wrong part of town.

The front facing camera takes a very respectable 2592 x 1520 resolution for still images and 2560 x 1440 for videos. The front camera has a 6-class glass lens with a 140° wide viewing angle & F1.8 aperture.  The X2 Pro uses an OmniVision Image Sensor that provides "excellent video monitoring performance under low light & WDR". The front camera is able to be rotated for best line of sight based on the angle of your car's windshield.

The smaller rear camera's resolution is 1280 x 720 for both still images and video. Like the front camera, the rear also has a 6-class glass lens but a more narrow 120° wide viewing angle & F2.2 aperture. It can rotate in its mount as well.

The back of the X2 Pro has one microUSB port for power and a port for connecting the rear camera. There is also an indicator LED on the far side. I did find it interesting the camera would not work with my Macgyver'd USB power outlet I mounted behind my rearview mirror or any other microUSB cable I tried. My best guess why neither worked is that the X2 Pro is more power hungry due to the built-in GPS, capacitor, rear camera, etc.

The right side of the dashcam has the microSD card slot. The X2 Pro is compatible with up to 128gb class 10 microSD cards. The left side has a speaker that is loud enough to hear 99% of the time. The X2 Pro has built-in NAND flash memory (D2 Save technology), that acts as a backup should your microSD card fail.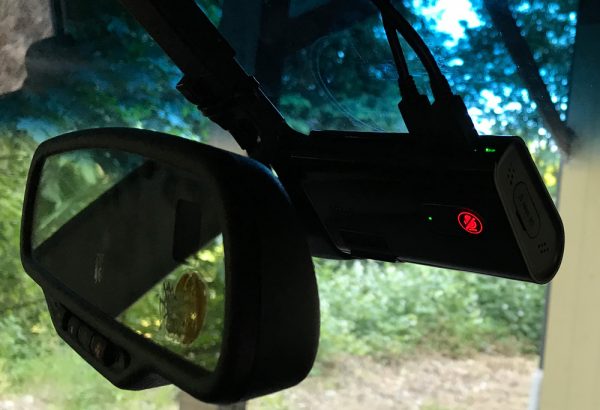 The windshield mount installed as you would expect, quick and easy. ddpai includes an adhesive mount but no suction cup option. There is little to no movement or shaking/vibration in the video when driving on a smooth roadway. Though the X2 Pro has digital image stabilization for bumpy roads.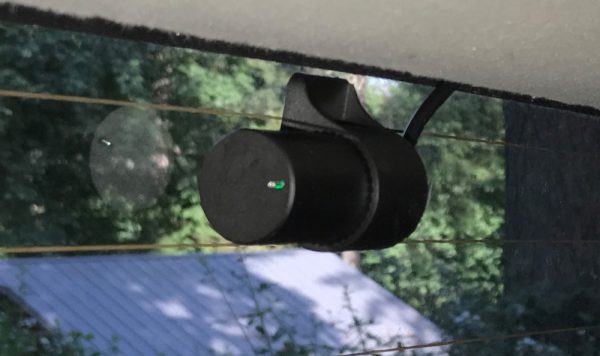 The rear camera is small and does not interfere with your view. Running the wires to the back of your vehicle may take a bit of trial and error but overall it is a simple enough project depending on the interior of your car. I'm pretty AR and I was relatively pleased with my efforts. Total setup time was less than an hour.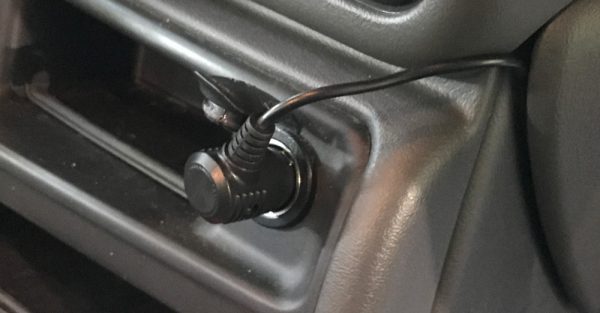 As I mentioned above, the X2 Pro needs the dual USB charger (Front cam [email protected] / [email protected]; Rear [email protected] / [email protected]) ddpai includes in the package. The X2 Pro has IPS (Intelligent Protection System) technology that protects vehicles against extremely low voltage and intense heat by cutting off the power to the dashcam automatically. The X2 Pro has a built-in "super capacitor" that holds a charge and enables it to function in Parking Mode video capture that records even when electricity is turned off.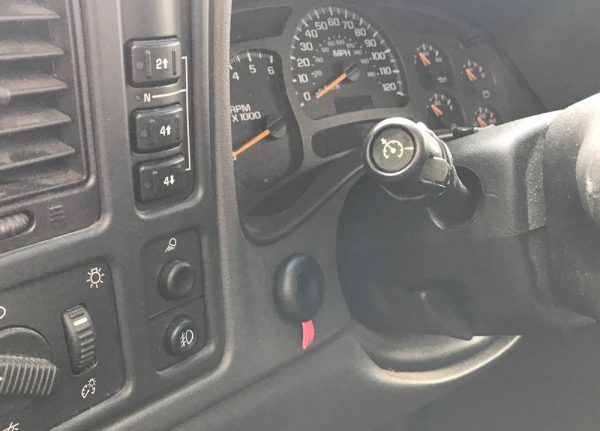 ddpai also includes a wireless, one-click physical button that when pushed captures a still image and automatically downloads it to your smartphone. It attaches nearly anywhere in your vehicle with a double sided sticky pad. The button is a surprisingly convenient and useful.
The internal GPS acquires the satellites fast enough. It's not the quickest dashcam in this respect but not the slowest either. The GPS tracks not only location but calculates speed as well. The X2 Pro also has a built-in G-sensor to monitor your acceleration in three-dimensional space and collisions, that will lockdown that video/moment for future review.
Since the X2 Pro does not have a screen, setting up the camera, viewing live video & driving telemetry, watching past recordings, and downloading pictures and video is all done via your smartphone. The X2 Pro is the most complex and capable dashcam I have ever used. It is definitely not a plug & play, beginners dashcam setup by any stretch of the imagination. It's smartphone control and management app is complicated and does take a bit of time to get used to. It also takes time to understand all the features of the X2 Pro that you can tweak and/or manage via app as well.

The ddpai X2 Pro supports photos, videos, and driving stories sharing via the app linked to multiple social networks (Facebook, Twitter, Instagram, Youtube and etc.).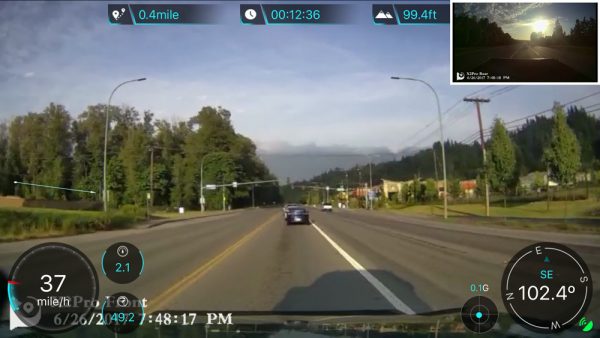 The I mentioned above, your connection to the X2 Pro is 100% via your smart device. The interface is well designed and thought out. It provides you not only 2k front facing video but a PIP with the rear view/video plus: date, time, speed, temp, power (I believe), G-forces, compass direction, GPS connection, elevation, time and distance traveled. The vertical orientation of the app also adds a map with your location superimposed on it. Though you have to toggle between two screens to get all the telemetry.
It is a shame you do not get all of this data and rear view PIP captured in the video you download from the dashcam. Worse yet, ddpai has not created any desktop software to view all of your driving perimeters holistically from the microSD card.
The X2 Pro records video in H.264 / .mp4 format in 5-minute segments. When the microSD card is full, the dashcam continuously overwrites the oldest video with new. You can tweak the video resolution, various video, and card management settings via the ddpai smartphone app.
Daytime Video:
The 2K video is very clear with more detail than the standard 1080p resolution that a majority of dashcams record at. The 140-degree viewing angle has nearly no fish-eye effect towards the edges. The camera does a great job blocking out glare.
Skipping Video:
Occasionally the video would record with hiccups/skips happening every few seconds for no apparent reason.
In addition to skipping, I did have my fair share of other issues with the X2 Pro as well.
These included:
The dashcam occasionally failed to begin recording when I started my vehicle, often never turning on until I unplugged it for a few seconds then reinserting the power plug.
When in parking surveillance mode, it occasionally didn't record or did but in normal time for the whole duration (aka hours). It does have a smart shutdown mode when power is low, but this happened right after driving long distances.
Occasionally after sitting in a cool garage all night, it immediately shuts down due to overheating and doesn't start back up again until I reset the power. Sometimes continuing to shut down over and over again.
The rear facing camera does not work every now and then. Turning the X2 Pro on & off occasionally fixes the connections other times not.
I worked with ddpai and some of the issues were fixed with a firmware update. Though I am still working through many lingering sporadic glitches.
I really wanted to like the ddpai X2 Pro, its screen-less form factor and a long list of high-end features definitely appeal to me. But its poor performance and sporadic reliability are more frustrating than anything…never knowing when it will operate as advertised. Sadly the X2 Pro feels like a beta product still in development. Bottom line — I plan on uninstalling it ASAP and replace it with a more dependable dashcam.
Source:  The sample for this review was provided by ddpai. Please visit their site for more information and Amazon to order.
Product Information
Price:
$299.00
Manufacturer:
ddpai
Retailer:
Amazon
Pros:

Great form factor
Built-in GPS and G-sensor
Front and rear cameras
2k video capture
Zero fisheye effect
Well designed smartdevice app
Social media connectivity

Cons:

Sporadic/glitchy performance
Poor reliability
Fails to turn on after vehicle start
Shutdown for no reason