We use affiliate links. If you buy something through the links on this page, we may earn a commission at no cost to you. Learn more.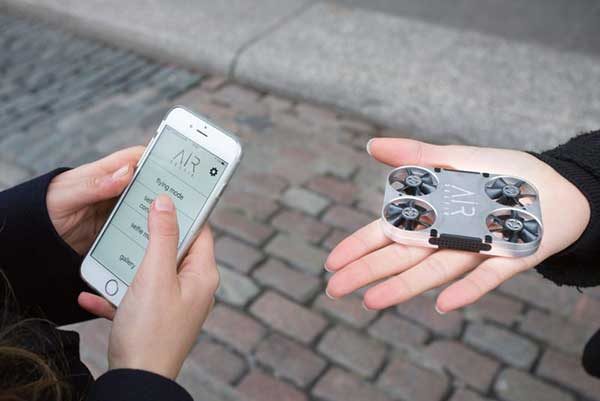 Taking a selfie by holding your phone at arm's length is usually fine if you're only taking a snap of yourself or at most another person. But when you try to squeeze more people into the frame or want to see the background too, a camera at the end of your arm just won't cut it. Neither will a 3-foot long selfie stick. Is there a better alternative? The folds at AirSelfie think so.
AirSelfie is a small smartphone-sized drone whose sole purpose is to take pictures of you as quickly and easily as possible.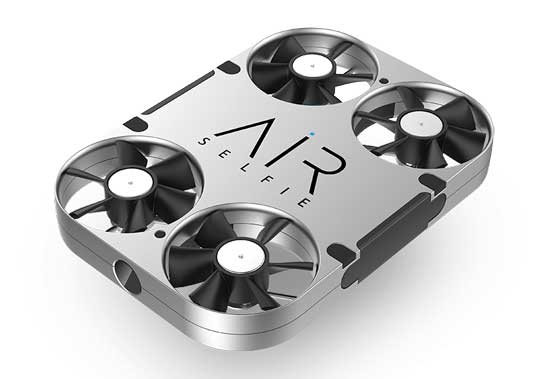 This drone is made of lightweight anodized aluminum and features a flat design for easy launching and landing and a 5-megapixel camera with 4GB of storage for images.
It's powered by a rechargeable battery that provides 3 minutes of flight time and it communicates with your phone via 2.4Ghz WiFi.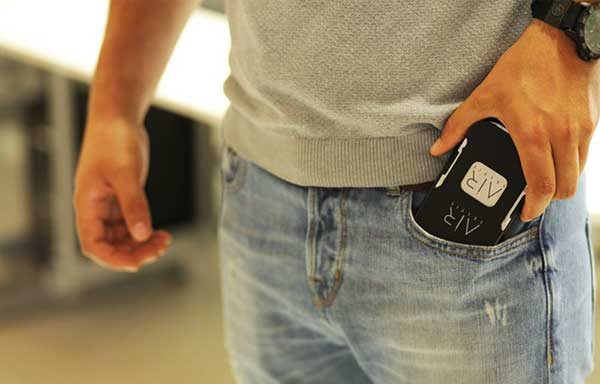 AirSelfi comes with a smartphone charging case that provides up to 20 charges in the field.
The AirSelfie drone will be shipping in July and is currently available for pre-order on airselfiecamera.com with a limited time special discount of $279.13 for the drone without the charging case and on Amazon for $329.00 with the charging case and free shipping.
The fine folks at AirSelfie will be sending me a drone to review, so stay tuned for some Gadgeteer selfies very soon!