We use affiliate links. If you buy something through the links on this page, we may earn a commission at no cost to you. Learn more.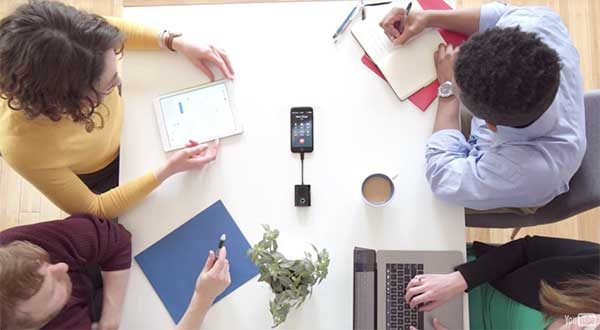 If you work in a corporate setting, you know what it's like to attend meetings where some invitees opt to call into the meeting instead of attending in person. Speakerphones can often be confusing to use or just not work at all. Pioneer and Onkyo have introduced a pocket-sized solution that will allow you to bring your own speakerphone to your next meet. It's the Rayz Rally and it's been designed especially for iPhone users.
The Rayz Rally is a lightning powered device that plugs directly into an iPhone to provide a conference room speakerphone that's small but powerful.

With no batteries required, the Rayz works fine for a one person meeting or a large meeting with a whole room of people.
Rally is the world's first Lightning-powered plug-and-play speaker. Unlike other portable conference speakers, Rally has no battery. It is powered by your iPhone and is always ready when you are. Avnera's LightX platform enables Rally to minimize the power used from the iPhone. Simply plug Rally into the Lightning port, initiate calls from your device and your call is automatically transferred to Rally's powerful speaker. Rally adapts to the needs of the consumer; its use can be extended to internet calling on iPad and iPod touch, and on Mac and PC via a standard Lightning to USB cable. Create a conference call wherever and whenever you need to. It's a new kind of experience that works effortlessly.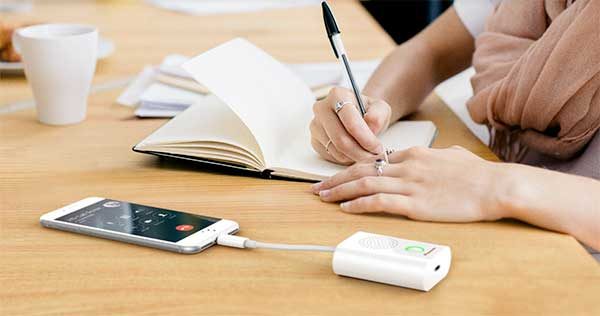 Although the speakerphone uses the lightning connector on your phone, you don't need to worry if the call runs long because there's a pass-through connection that you can use to charge your phone will the Rayz is in use.
The Pioneer Rayz Rally Lightning powered conference speakerphone is priced at $99.95 and is available at Apple.com and Amazon.