We use affiliate links. If you buy something through the links on this page, we may earn a commission at no cost to you. Learn more.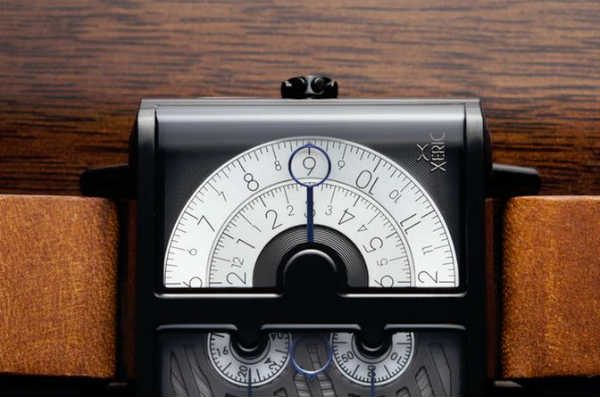 This post is sponsored by Watches.com
As retailers and marketers have gained expansive access to new markets through the internet in the past couple of decades; there has been growing distance between big brands and consumers that can result in "lost markets."
The rise and rise social media, mobile and the struggling challenges of reaching millennials has lead to massive changes in the way consumers make purchases and interact with brands. 
To stay competitive and thrive in this new landscape, companies need to evolve the way they do business. Now more than ever, customers are longer passive observers but have become active participants, educating themselves about products and services before ever engaging with a brand. A traditional business that does not adapt will simply get left behind.
Kickstarter and social media allow businesses a return to the consumer by establishing a template for a direct relationship during every part of the process. And it does this not only by assisting businesses in jumpstarting their projects, but also in keeping an active and open line of communication through which ideas, feedback, and even criticism can be leveraged and brought back to a market where consumers could are able to vote with their money on the products that they truly want to be a part of.
A Tradition Built On Success
Xeric sees themselves as a design centric, Kickstarter first, brand. Unlike traditional swiss watch brands which design watches in silos and then market them using standard channels, Xeric turns to crowdfunding and social media to find out what their audience likes. They've resolved to talk directly to these consumers, find out what satisfies them (and what doesn't).
Xeric is founded behind the team responsible for Watches.com. The family run team has seen considerable success from their followers for the crowdfunding campaigns.
The response to the Xeriscope, Xerics initial Kickstarter campaign, was positively humbling. The campaign quickly overtook its modest $40,000 goal and went on to raise $444,370 in pledges from 1,148 backers. Encouraged by their success, they began work on designing the Halograph and Soloscope. With expanded variation in limited-run designs, they once again saw that their idea of a unique, modern-but-timeless mechanical watch brought something to market that had, up until then, been hard to find in a wristwatch. 2015 and 2016 would see the Soloscope Kickstarter receive $679,310 in support from 1,623 backers, and the Halograph an incredible $885,593 in pledges from 2,409 backers.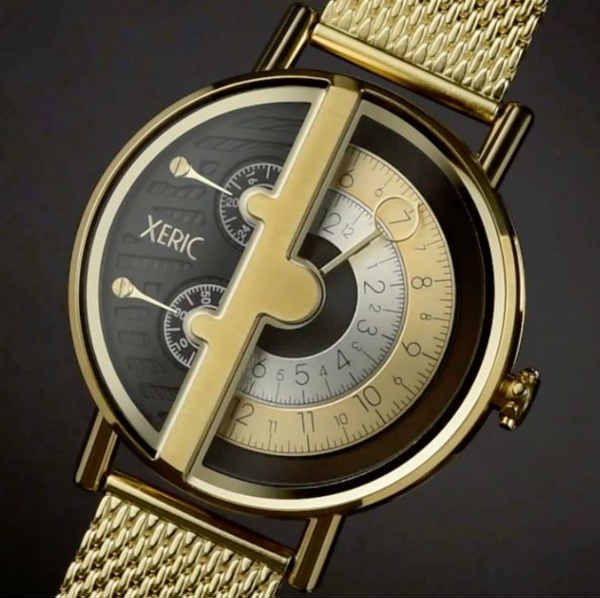 In the course of their Kickstarter campaigns, they've received over $2M in backing for their designs. Clearly, what they were doing had struck a chord.
Xeric attributes a measure of this success to a three key factors:
• People just want to stand out – Xeric's distinctive design flair and limited-edition mechanical watches were sure to be peerless in nearly any room full of people.
• Price and value are a factor for the buyers – customers want both superior artistry and high quality from their timepieces, and Xeric's lower-than-luxury price-point was an ideal fit for this market. This notion of affordable luxury has been a driving factor for them in all of their subsequent watch designs.
• Design and aesthetic must not be lost in the presentation – Such a large part of the appeal of their watches, Xeric's in-house photographers and videographers stopped at nothing when it came to bringing their designs to life in every intricate detail. Not only are the watches themselves beautiful; but the presentation of their watches online is near perfection.
The team also learned more about the audience they'd resonated with:
• Approximately 60% of their backers were from outside the US, indicating a wide international audience.
• The cities of Singapore, Tokyo, London, Melbourne, Sydney, Los Angeles, New York, San Francisco, Brisbane, and Toronto were their top markets.
• Roughly two-thirds of their backers had already backed another Kickstarter campaign before backing Xeric's.
Continued Success Through Kickstarter
Having already traveled the world to collect unique watches for their retail collection, the international nature of their consumer base was no great surprise. But that two-thirds of their support was from returning Kickstarter backers seemed to lend credence to what they had suspected all along — that Kickstarter represents entire groups of consumers who want something they simply cannot find anywhere else.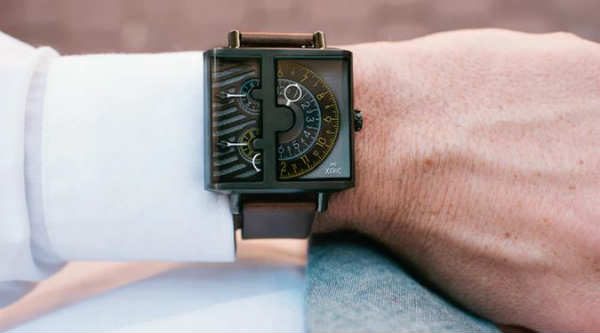 It's something they feel so strongly about that the team is already looking forward to continuing this relationship with the Kickstarter audience through establishing a regular release of new designs – as two campaigns are being launched in 2017. Q1 saw the launch of the Evergraph Automatic Watch — A unique mechanical automatic timepiece with a design blending classic and modern. Inspired by the past, designed for the future. For Q2, Xeric launched its fifth and most current Kickstarter campaign, One-Handed RQ & SQ Watch Collections. Complete with two different case shapes (round or square) and multiple strap options, there are over 30 different options to choose from giving the customers the one thing they care about the most – personalization.
Xeric have become the authority in using the response from crowdfunding to drive the products that they create and introduce to the market, and their continued success coupled with innovative new designs (and campaigns) prove that crowdfunded watches are here to stay.
This post is sponsored by Watches.com