We use affiliate links. If you buy something through the links on this page, we may earn a commission at no cost to you. Learn more.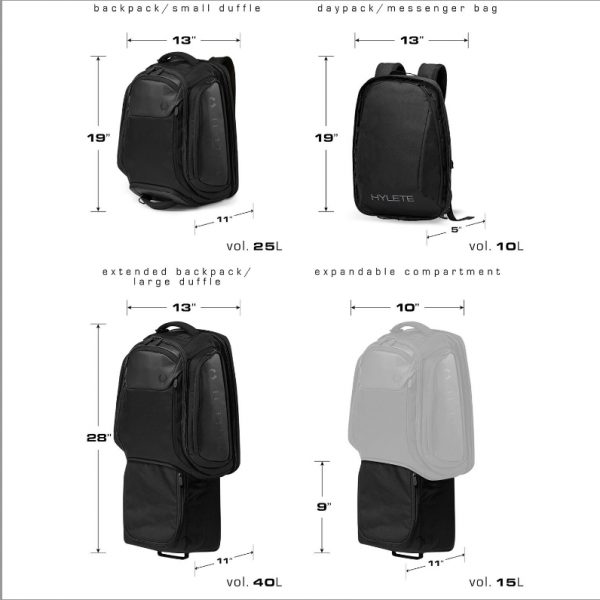 I have more carry-on bags than I would like to admit. The reason is simple, I haven't found one that fits all my travel needs. Do I want a backpack or a roller bag? Can I use it when I get to my destination without looking like I am carrying a carry-on bag? So, basically, I am still looking for a bag with versatility. 
HYLETE has a new bag called the icon 6-in-1 backpack 40L that seems to address my needs. The icon 6-in-1 backpack 40L (a mouthful I know) is built off of another model the icon 6-in-1 backpack 60L. The icon 6-in-1 40L has the ability to be carried in six configurations; backpack, extended backpack, small duffle, extended duffle, removable daypack and messenger bag.
The two features that stand out to me are the expandable compartment and the removable daypack. Available at the HYLETE website for $200, this bag could be the solution to mine and your travel needs.