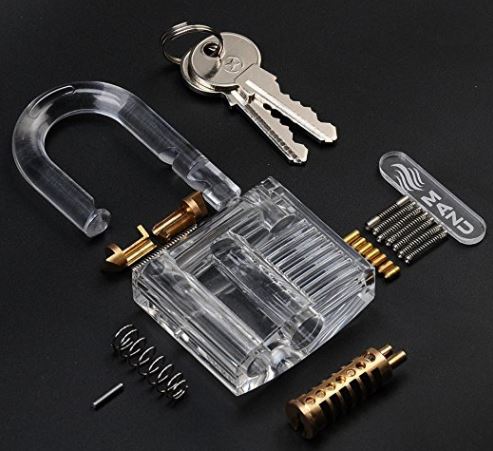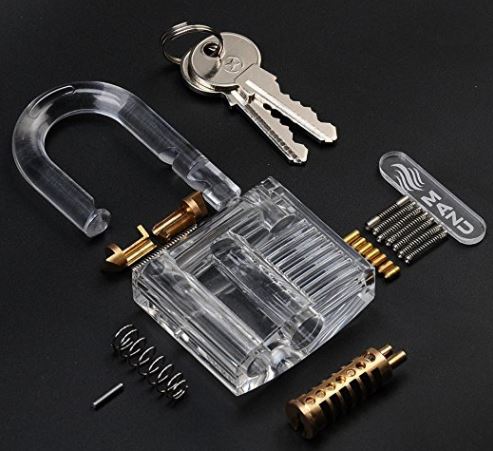 Have you ever wondered how a padlock's locking mechanism works? Now you can find out with this clear see thru padlock from Mazu. Designed as a learning tool for locksmiths, this clear plastic lock is a fully functioning padlock.
It comes with 29 parts that allow you to learn the inner workings of a lock by assembling one yourself. Note that you don't want to use this lock to secure anything of value since it is made of plastic.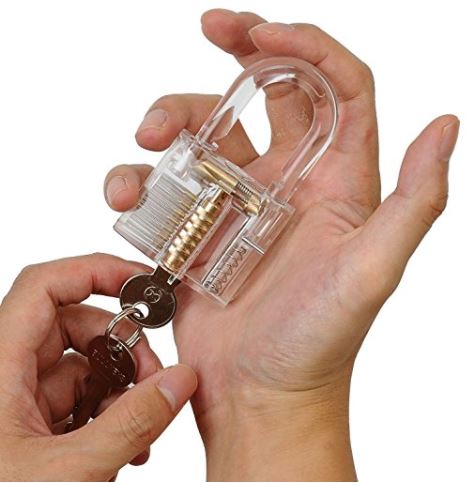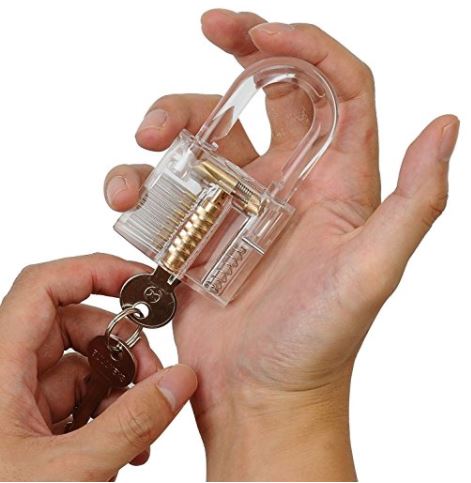 The Mazu DIY Clear Demonstration & Practice Padlock is priced at less than $7 from Amazon, which has a large selection of similar clear lock sets. Some that even come with lockpicks if you want to learn that skill as well. Just make sure you use the skill for good and not evil.
Some of our links in posts like this one are affiliate links, which means that we may receive a small commission on purchases at no cost to you.