We use affiliate links. If you buy something through the links on this page, we may earn a commission at no cost to you. Learn more.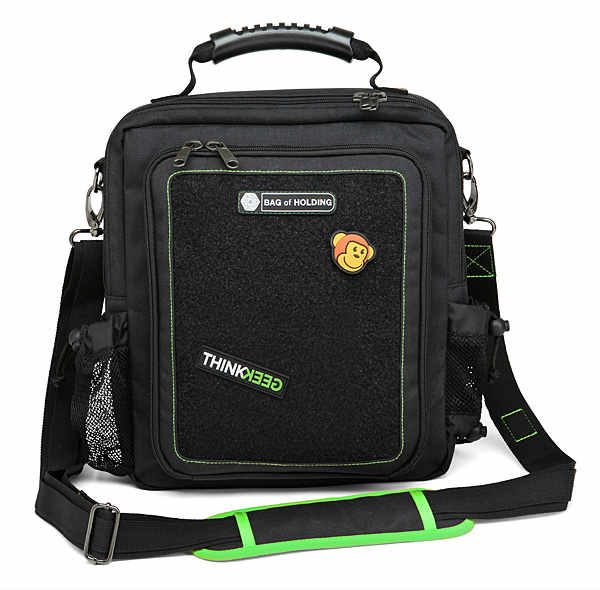 Last week Bob told us about a bag from ThinkGeek called The Bag of Holding. Today I want to tell you about another Bag of Holding from ThinkGeek. This time it's a bag that's been designed especially to survive a convention. The Con-Survival Edition of the Bag of Holding has several cool features that will help you enjoy your next Comic-Con.
The polyester bag has an adjustable shoulder strap and a grab handle and it has a large area where you can stick patches. Bonus: visit a ThinkGeek booth with the bag and they'll give you a con-specific patch!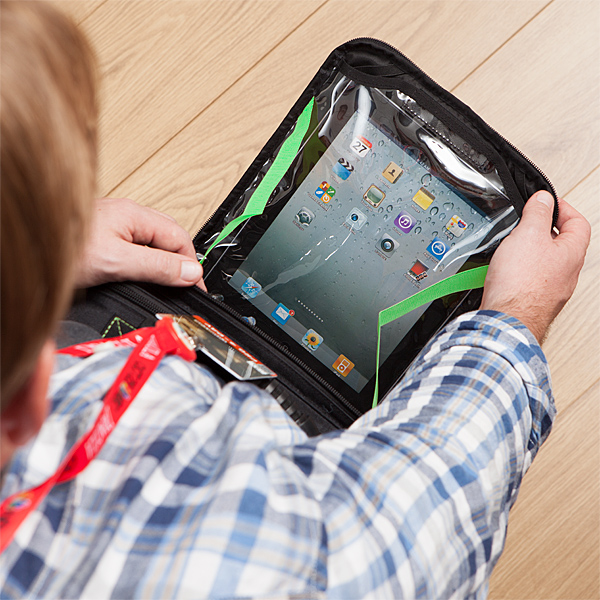 The Con-Survival Edition of the Bag of Holding also has a zippered see-through tablet holder that opens with a handsfree hinge so you can use the tablet without holding on to it.
The bag also features a water bottle holder one one side and a poster holder on the opposite side.
Thanks to Joe Porletto who told me about this bag. He ordered one for his next convention after just attending Pax East. I told them that I've never attended a Comic Con and have been thinking about going to the one in Indy a few weeks from now. He convinced me that I should definitely go.
The The Con-Survival Edition bag is priced at $34.99. Visit ThinkGeek to order one.