We use affiliate links. If you buy something through the links on this page, we may earn a commission at no cost to you. Learn more.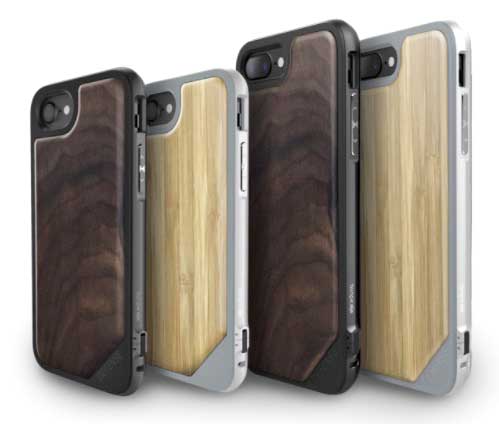 I don't normally use a case with my smartphone, but every time I see cool cases for iPhones, it flips a switch in my brain that makes me consider crazy thoughts of switching to an iPhone. It's just not fair that the iPhone gets all the cool cases and accessories and smartphones like my Nexus 6P get left out in the cold. Yeah, I know, supply and demand… but darn it!
The newest iPhone cases that have me whining are the new Defense Lux line of cases from X-Doria. These new cases for the iPhone 7 and 7 Plus feature an anodized machined aluminum bumper that surrounds and protects the edges of the iPhone, with a real bamboo or walnut wood back cover. So pretty!
The Defense Lux cases for the iPhone 7 and 7 Plus are available now for $39.99 at XDorialife.com and you can find other versions of these cases at Amazon.