We use affiliate links. If you buy something through the links on this page, we may earn a commission at no cost to you. Learn more.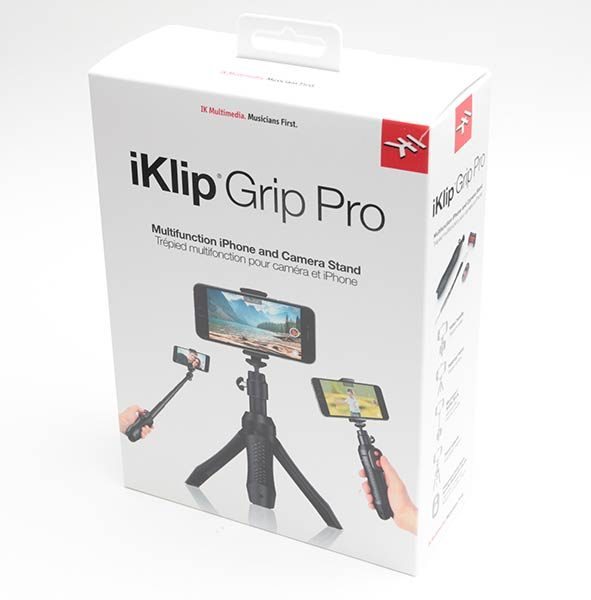 IK Multimedia who are well known for their audio and video accessories for mobile musicians and media creators have a new product that's been designed for cameras and smartphones. It's the iKlip Grip Pro multifunction iPhone and camera stand. Let's take a look.

What is it?
The IK Multimedia iKlip Grip Pro is a multifunction phone and camera stand that can be used as a tripod, monopod or a selfie stick with your smartphone or small camera. It also comes with a small Bluetooth remote shutter so you have everything you need in the palm of your hand.
What's in the box?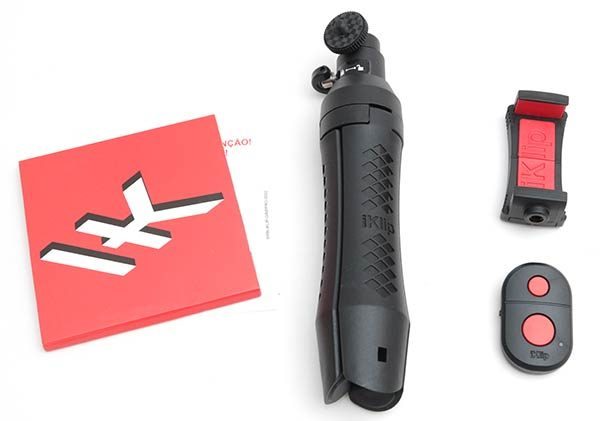 iKlip Grip Pro
Phone holder
Bluetooth remote shutter
Lanyard strap (not pictured)
Design and features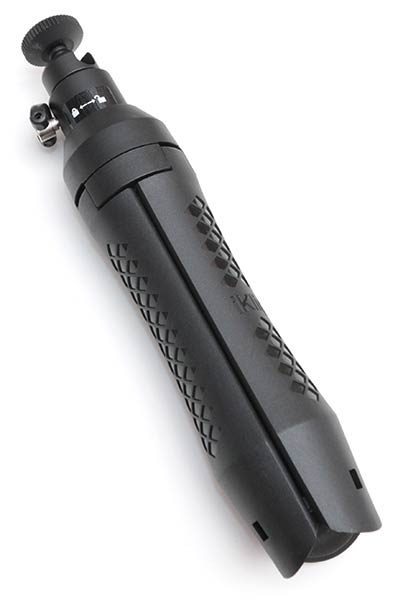 The iKlip Grip Pro is made of black plastic with an aluminum telescoping pole that has an adjustable tripod mount on the end. When fully collapsed, the iKlip Grip Pro is about 8.5 inches long.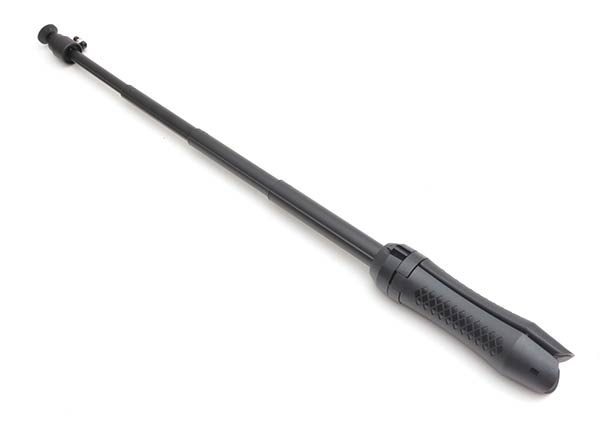 When fully extended as a selfie stick or monopod, the iKlip Grip Pro is 23.5 inches long not including an attached camera or phone. It's not all or nothing as far as the length goes. You can adjust the length anywhere from 8.5 up to 23.5 inches just by locking and unlocking the pole with a twist.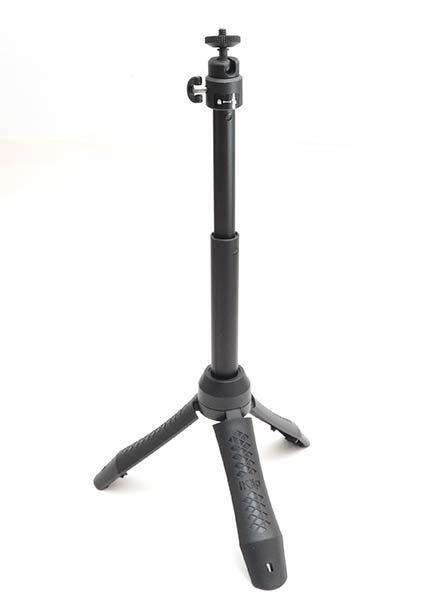 When extended fully (which it isn't in the image above) and used as tripod, the iKlip Grip Pro stands 22 inches high not including an attached camera.
Note that there is no way to lock the legs in place when unfolded as shown above. If you grab the "neck" of the tripod and raise it from the surface it's resting on, the legs can and probably will fold closed.
The feet have a rubber covering on the tips that prevent them from sliding around when the iKlip is being used as a tripod.
The included Bluetooth remote shutter can clip to the center section of the iKlip Grip Pro or it can be used in your hand. The Bluetooth shutter has a power switch on the side and two buttons on the top. The instructions that come with the iKlip say that the top / smaller button is for Android devices and the larger bottom button controls iPhones, iPod touch or an iPad. I found that the smaller button did nothing when I used it with my Nexus 6P, but the larger button snapped a picture and toggled video recording on and off.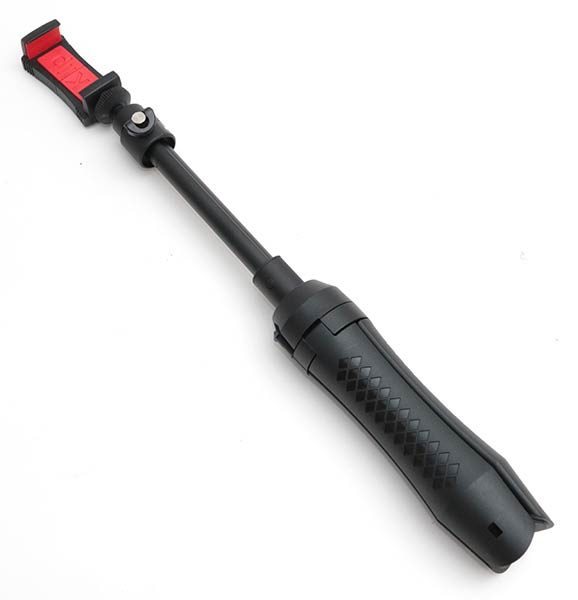 If you have a camera with a tripod socket on the bottom, you can attach it directly to the iKlip Grip Pro. Or you can attach the included universal phone holder and use it with your smartphone.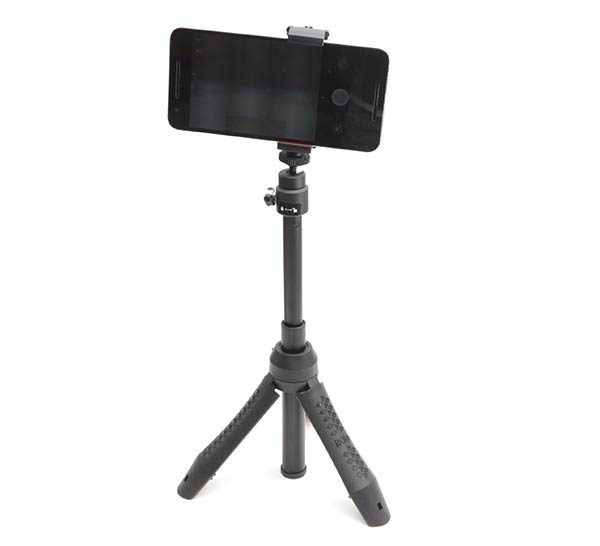 The camera holder's jaws are spring loaded and can grip a device up to 3.58in / 91mm wide. It worked great with my Nexus 6P.
The tripod head can swivel so that the angle can be adjusted and then locked down. With the tripod legs folded and locked in place, it makes a comfortable handle to use the iKlip as a selfie stick.
Final thoughts
If you've been searching for a light weight tripod or selfie stick, the IK Multimedia iKlip Grip Pro is a good choice. It's a decently priced tripod that is easy to use, comes with a Bluetooth remote shutter and a universal phone holder.
Source: The sample for this review was provided by IK Multimedia. Please visit their site for more info and the Apple store to order one.

Product Information
Price:
$59.95
Manufacturer:
IK Multimedia
Retailer:
Apple
Pros:

Standard tripod mount
Universal phone holder
Easy to use
Comes with a Bluetooth remote shutter button
Multifunctional: tripod, monopod, selfie stick

Cons: