We use affiliate links. If you buy something through the links on this page, we may earn a commission at no cost to you. Learn more.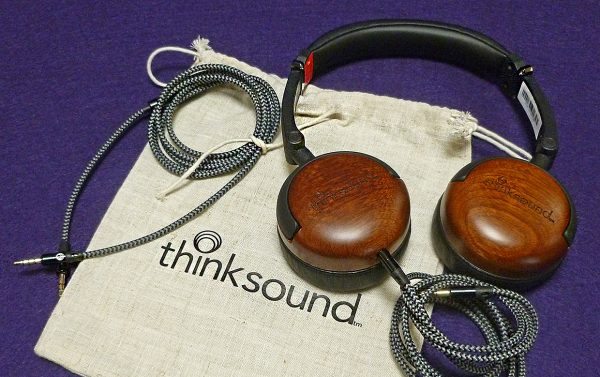 When I reviewed the Thinksound On1 headphone, I came away impressed with their good build quality and warm, inviting sound which belied their monitor name. To my ears, monitors are all about accuracy—even at the expense of fun and engaging. That's where the On1 headphone failed and succeeded. Now, Thinksound has replaced the On1 with the new On2 Monitor Series headphone. Has my mind changed about it being a true monitor? Let's see.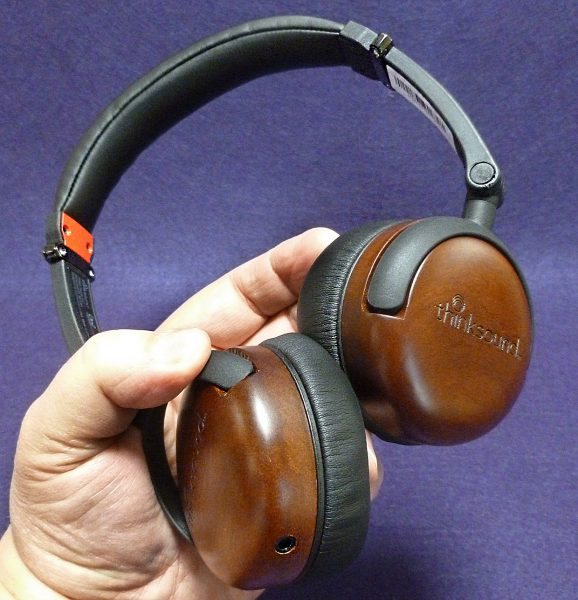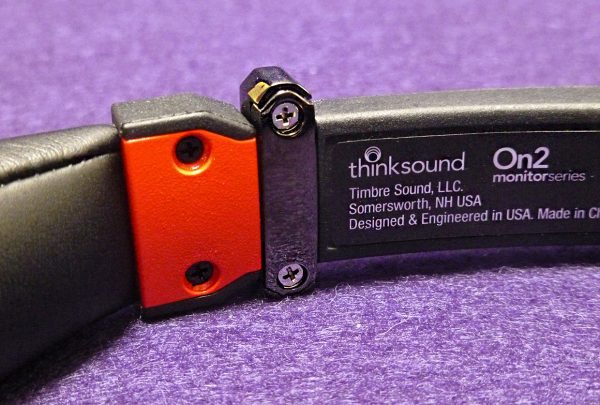 The Thinksound On2 supra-aural (on-ear) monitor headphone is visually very similar to the On1 with some subtle improvements. The best change is simply the price. The On1 sold for $250. Even with improvements, the On2 is $50 cheaper. While still not cheap, the On2 matches its price point much better then the On1.
Another improvement is an upgraded feel to the On2. The On1 had solid wood ear cups and a lightly padded cloth-covered metal headband, but as I said in my previous review, the rest seemed to be plastic that didn't feel as substantial as it could. With the On2, I now realize it's an illusion. Upon closer look, I noticed that the generous use of wood for the ear cups made what little plastic there is more noticeable than it might be otherwise. No matter—the On2 headphones are solidly made. In fact, the On2's headband is extremely flexible and will return to its original shape if pressed straight (like the On1). That kind of flexible strength is not as common as you might think. Plus, where the hinge meets the headband is now reinforced with a metal chrome band that feels solid. The headband is now more softly padded in a rich-feeling protein leather for hours of comfortable listening.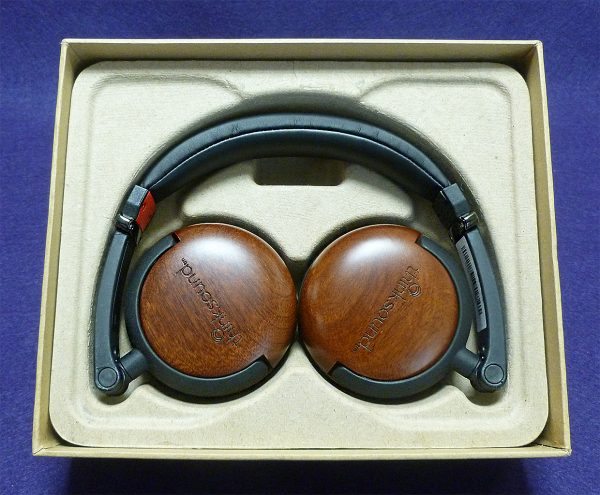 Thinksound is one of those eco-friendly companies and their packaging proves it. Underneath a full-color wrap, the box is plain, unbleached card stock with twine used as ties instead of the typical plastic covered twist-ties. It's a nice touch. Once again, there are two cloth-covered kevlar reinforced cords—one with mic control for smartphones, one without. Both are tangle-resistant, but I managed to tangle them anyway. However, they are easy to unravel. The included carrying pouch is still an unbleached bag that's a bit too airy for me. The pouch will protect the On2 headphone from dirt, but will not keep dust from invading and definitely not water in case of being caught in the rain. I guess that's the price of going eco.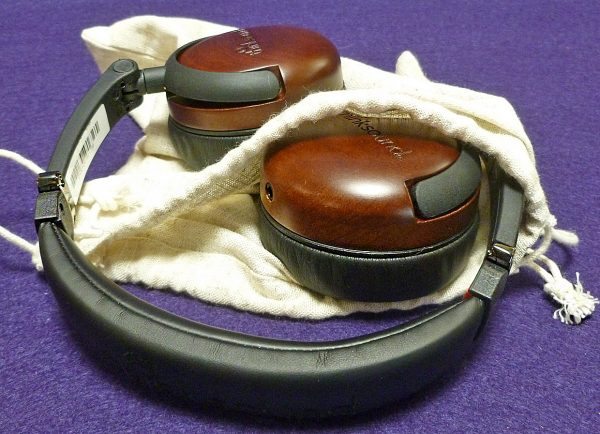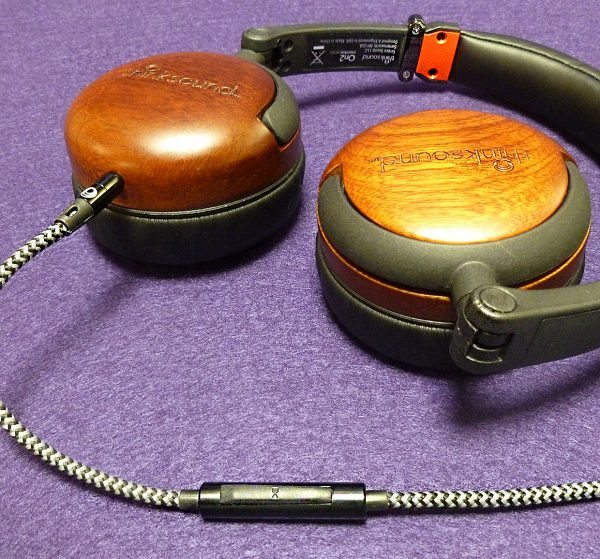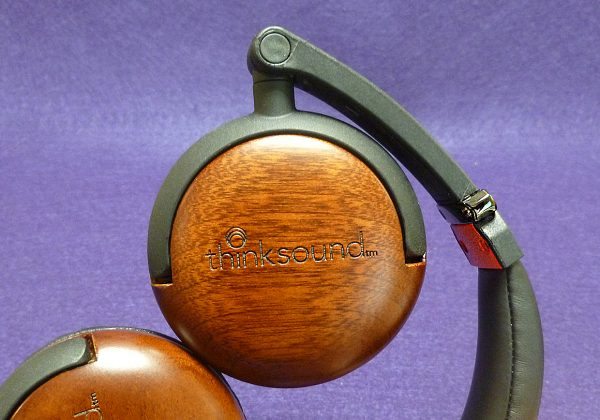 The ear cups are still wooden, but look a bit more refined where they are carved. The On1 felt just a little more rough in parts. It's not a big thing, but noticeable by me. It could have been the On1 sample I had. The ear pads feel exactly as the On1 ear pads felt—a good thing. They are on-ear, so I understand some people may balk at that. I actually prefer on-ear, because in humid Florida (where I live), most over-ear headphones can induce a lot of sweating—on my head at least.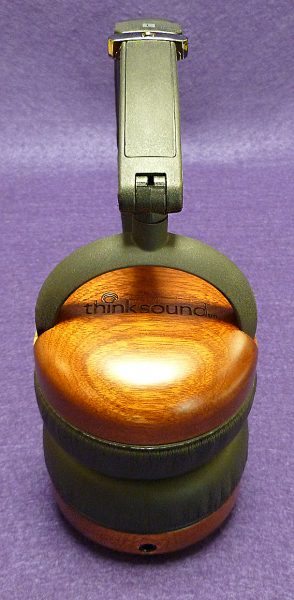 I'm still not convinced that wood is necessarily a better material for ear cups than metal or even plastic. No matter. The On2 headphone sounds really good anyway. Wood may impart a bit of warmth to the sound. If so, it's minor at best.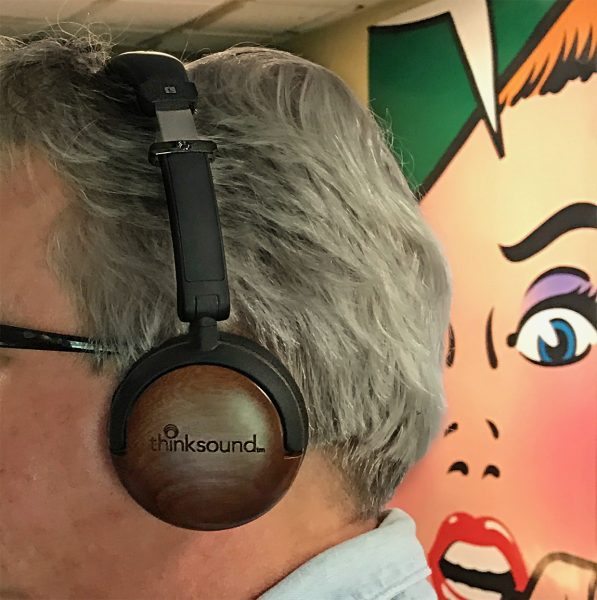 The 1980s new romantic classic "Visage" by the group of the same name is a dance rocker that features a thumping beat along with some tasty distorted guitar thrown in. It's a bit electronic with guitar and drums. The song has fairly clean production, and everything sounds sharp and powerful thanks to the On2 headphone.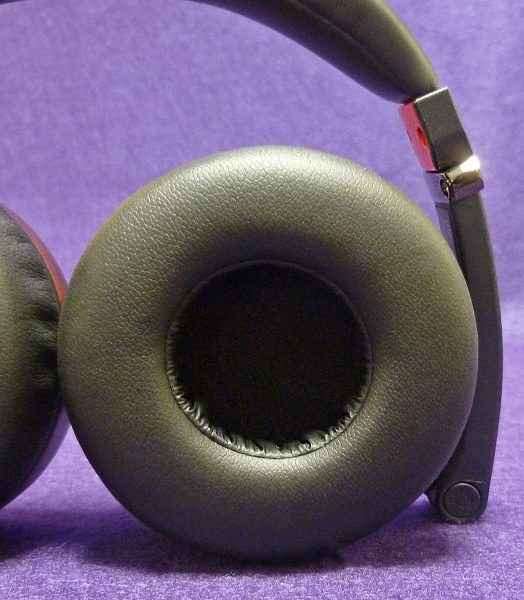 The On2 has the ability to differentiate individual instruments and layers of audio without getting muddy sounding. Bass is clean and potent. Because of their forgiving presentation (more friendly sound as opposed to total accuracy), I still think calling the On2 headphone a monitor is a bit misleading. That's not a criticism—I'm just saying that the On2 headphone will sound good with just about every kind of music genre ripped at lower to high bitrates. More accurate headphones can sound harsh with lower resolution songs—not these.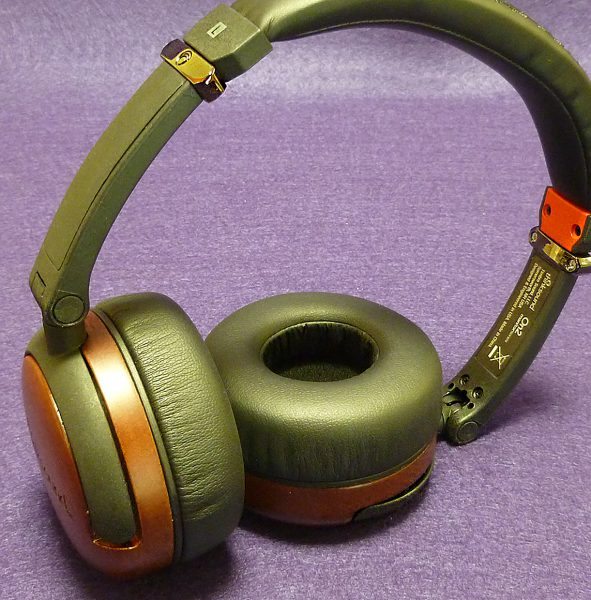 Honeyroot's "Sound Echo Location" begins with a deep-bass hum that could easily distort on lesser headphones. The On2 handled the low notes without any hint of distortion—and this was at high volume. The audio sounded like it was on the edge of breaking up with the slightly echoed vocals, but it never happened. The song was reproduced beautifully from beginning to end.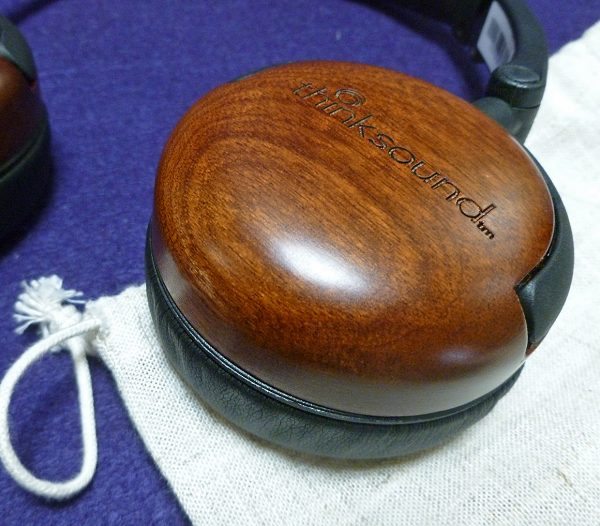 10 CC's 70s classic, "I'm not in Love" has a synthesized chorus that has sounded unpleasant on some cheaper headphones I've tested. The On2 headphone was able to reproduce this aural wash as voices, even if they were synthesized sounding. This schmaltzy song is a guilty pleasure that still sounds fresh today, especially on headphones like the On2.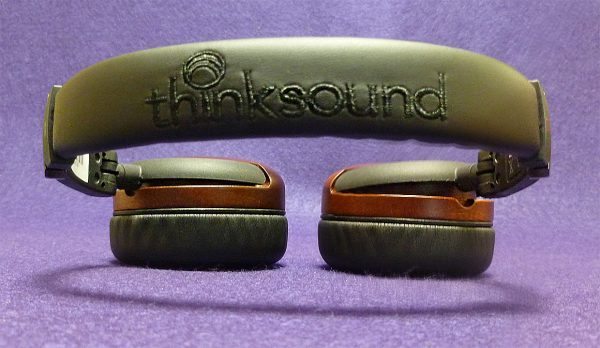 Keep this in mind—how carefully a song was recorded in the studio is far more important for good sound than the digital resolution or recording medium—vinyl, tape, CD or even MP3. When I test any headphone, I use songs that I know sound okay from the start. A badly recorded song will sound like garbage no matter how good or expensive the headphones may be.
Thinksound's On2 headphone is a worthy successor to the On1. If you already own the ON1 and are curious if it's worth spending the money on the On2, I recommend against it. The On2's improvements are welcome, but too subtle to replace the original. However, new customers can take advantage of the price drop compared to the On1. That's always a welcome improvement! Now I'm curious if Thinksound will ever produce a wireless version of the On2.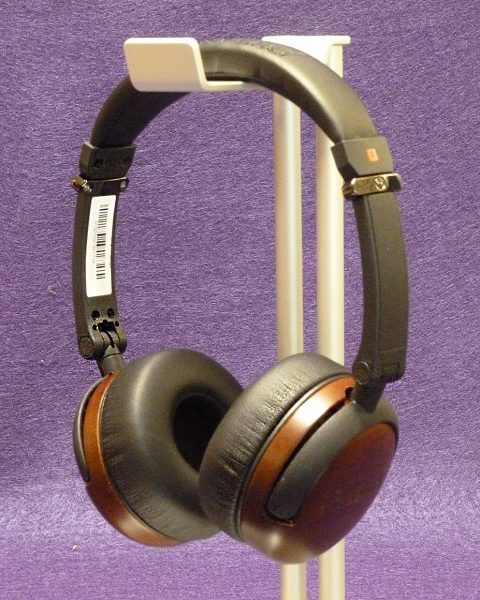 The Thinksound On2 headphone is available now from Thinksound with an MSRP of $199.99 US.
Source: The sample for this review was provided by Thinksound. Please visit their site for more information and Amazon to check prices.
Product Information
Price:
$199.99 MSRP
Manufacturer:
Thinksound
Retailer:
Amazon
Pros:

Well made
Wooden ear cups
Comfortable
Not as accurate as other monitor headphones— good thing for these headphones
Warm, engaging sound
Eco-friendly components
Better and less expensive than the On1

Cons:

Not as accurate as other monitor headphones
Don't feel as well made as they really are