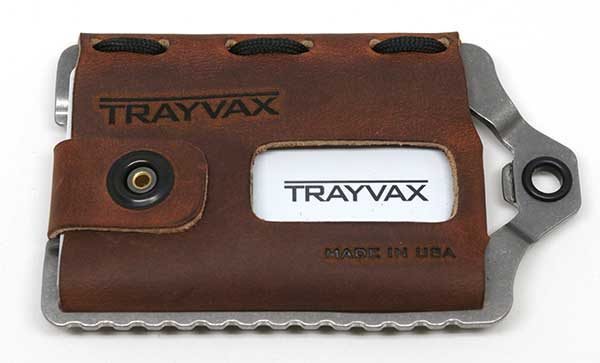 Gadgeteers love their wallets and consider them as yet another tool to improve their EDC. Choosing the right one can be tough because there are eleventy billion minimalist wallets on the market today. So let me add one more choice to the mix. It's the Trayvax Element wallet and it's a stunner. But is it the right wallet for you? Let's take a closer look.

What is it?
The Trayvax Element is a rugged wallet made of stainless steel and leather that practically oozes testosterone. That's not to say that women can't use this wallet, but it's mainly been designed with men in mind.
Design and features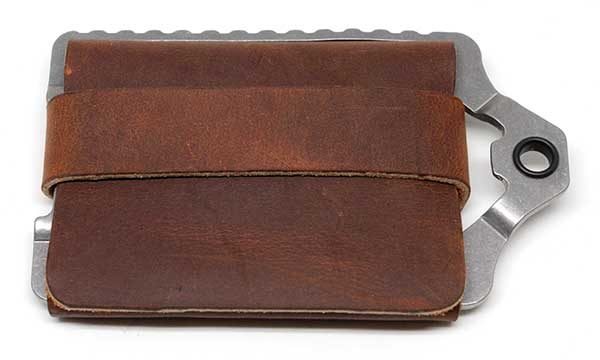 The Element wallet is made of American-sourced, oil-tanned leather and stainless steel. It is available with a black or tumbled stainless steel frame and in several leather stains. I received the tobacco brown version of the wallet which has a rich chestnut hue. The leather is thick, while still being soft and flexible.
The stainless steel frame of the Element wallet has a built-in bottle opener and a hole that you can use to attach a carabiner.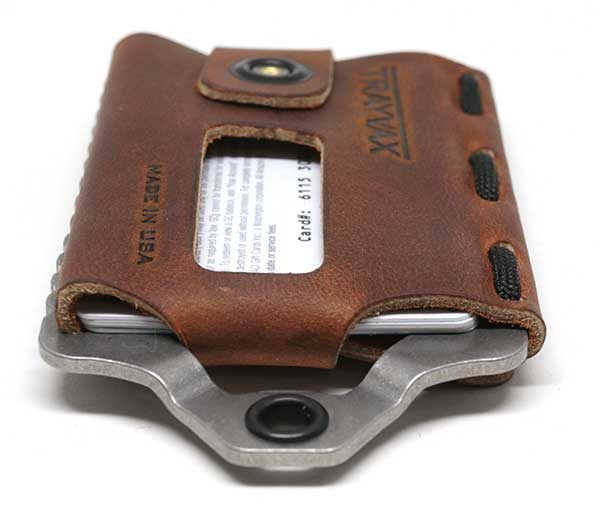 The leather is attached to the steel frame with II MIL-SPEC paracord.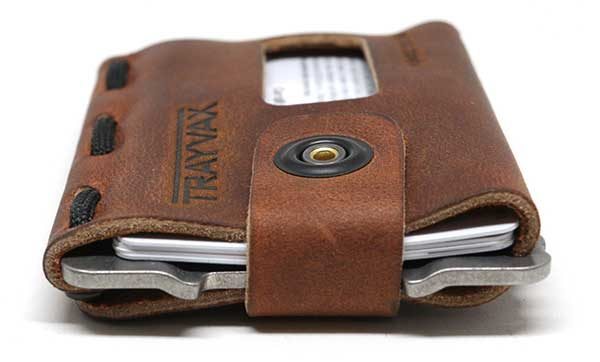 There's a leather tab that snaps across the open end of the wallet to secure the card holder section.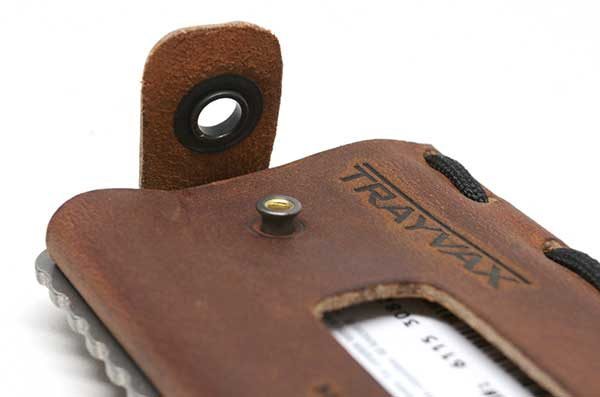 Trayvax uses a unique type of snap that I've never seen before. It works great without being hard to secure or unsnap.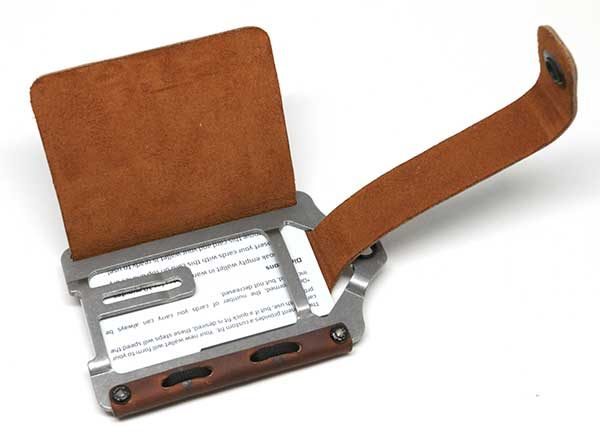 The leather tab unwraps to allow access to the cards and the money clip on the opposite side.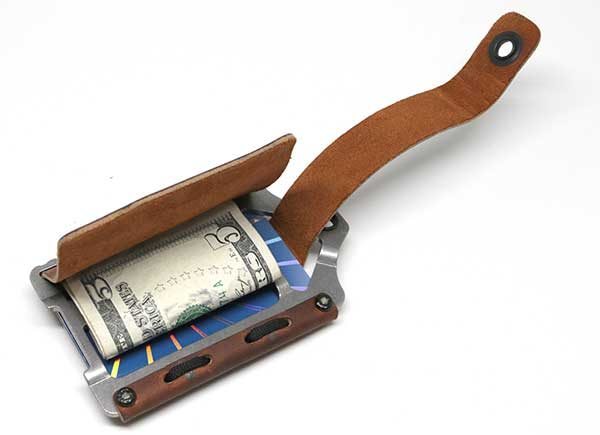 The clip can hold 1-5 folded bills.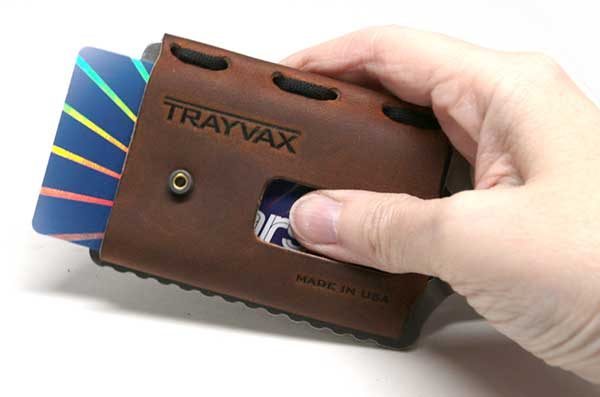 The card section of the wallet can hold 3-10 cards. The leather can be form fitted around your cards by dunking the wallet in warm water for 10 minutes, then inserting your cards along with an extra card provided by Trayvax while the leather dries. Once dried, you can remove that extra card and the wallet will be  ready to use.
The cutout area on the front of the Element wallet is used to slide out the top card with your thumb. I found that the wallet can be pretty tight, which makes it a little difficult to slide out the top card unless that card has embossed numbers that give your thumb more traction to slide out the cards.
Final thoughts
I really like Trayvax wallets. Their ultra-minimalist Summit wallet is one of my favorites. The Trayvax Element wallet is more manly than what I personally like for myself though. That said, the wallet is made very well with a lot of attention to construction, materials, and design. The Element wallet is built to last forever. Or at least until we no longer use credit cards or paper currency.
Source: The sample for this review was provided by Trayvax. Please visit their site for more info.
The Gadgeteer may receive a commission on purchases made from affiliate links on our posts.
Product Information
Price:
$79.00 - $84.99
Manufacturer:
Trayvax
Pros:

Rugged construction
Holds cards and folded money

Cons: