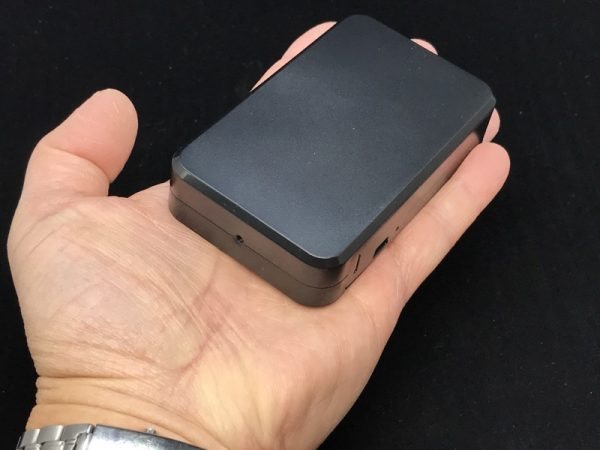 Ever wanted a hidden camera that streams over the web via WiFi and records to a MicroSD card?  You want battery powered portability or the option for AC power?  How about motion activated recording or constant video recording like a dash cam?  SpyGearGadgets offers a camera that does all that in a plain-vanilla black box that fits in the palm of your hand.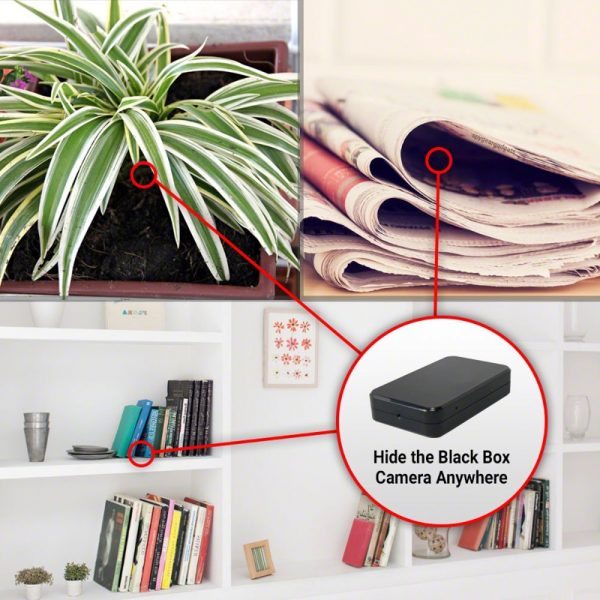 Why does this thing look so… meh?  Most streaming WiFi cameras you see are roundish things with wall mounts and antennae.  Not this black box.  It's deliberately designed to be as plain as possible.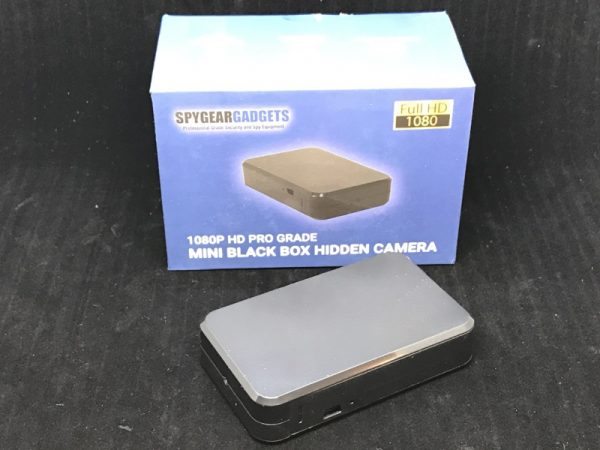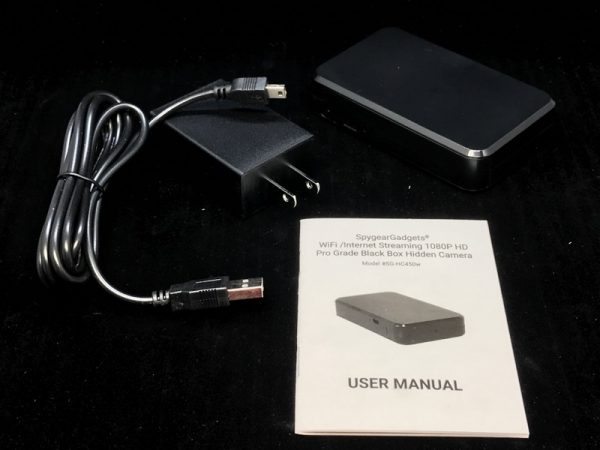 Video Resolution: 1920×1080 (1080P HD)
Viewing Angle: 90 Degree Wide Angle Lens
Frame Rate Up to 30fps
Power Supply: Battery Power or AC Power
Battery Life Up to 8 Hours Continuous Operation
Recording Mode: Motion Activated
Recorded Video Format: MOV H.264
Storage Type: Micro SD Card (64GB Max)
Time/Date Stamp: Yes
Auto Overwrite: Yes
Motion Detection Alerts: Yes
Smartphone Compatibility: iPhone/Android Compatible
PC/Mac Compatible: No – Streams to Smartphone Only
Size: 3.8″ x 2.3″ x 0.8″
Warranty: 2 Year
You don't get a lot in the box:  Just the camera, charger, USB cable and manual.  The cable is for battery charging or powering the camera, not for data transfer.
There's a door that pops off to reveal a few controls, but I had to refer to the manual to find out what it was all about.
I also got this cryptic WiFi error message once.  I'm not sure what I was doing at the time, but it hasn't happened since.
Edit:  I've added a video clip the camera captured.
In this clip, I've set the camera up to look down my hallway.  Some barefoot human-raccoon is sifting through a closet of cables.
One thing nice about the camera is the option to set between resolutions:  1080p, 720p, 640p and 480p.  To test this, I pointed the camera in the garage where the bikes are parked.
First up, 1080P.
Next is 720p.  Note the time/date stamp in the upper left gets a little bigger than the 1080p version.
The 640p doesn't look TOO different from the 720p, but I did notice some more "blocky" artifacts.  The numerals on the green compost bin are still legible.
Sharpness takes a turn for the worse at 480p.  The numbers on the green bin are definitely blurry.