We use affiliate links. If you buy something through the links on this page, we may earn a commission at no cost to you. Learn more.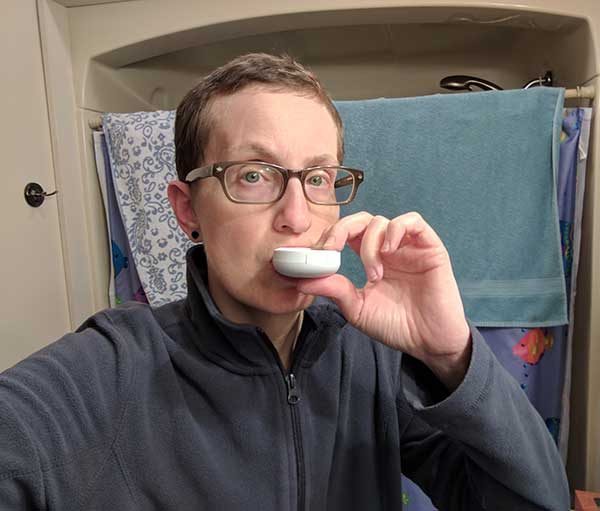 Do you have bad breath (known as halitosis) or even gum disease (known as periodontal disease) and wish you had a way to monitor the situation in your mouth without going to a dentist every day? The Breathometer Mint sensor device has been designed to give you immediate feedback without leaving your house. Let's check it out.
What is it?
The Breathometer Mint is a small handheld sensor that uses scientific breath analysis technology to detect signs of harmful oral anaerobic bacteria and gives you a score based on your oral health. Why should you care about your oral health? According to Charles Michael Yim of Breathometer:
The Centers for Disease Control and Prevention (CDC) state that 49% of Americans over 30 years old have some form of gum disease; we think that's a big problem. Well, it turns out that more and more studies are proving that there's also a direct correlation between oral health and larger health concerns like stroke, heart disease, diabetes, Alzheimer's and more.
What's in the box?

Breathometer Mint
Mouthpiece
micro USB charging Cable
User manual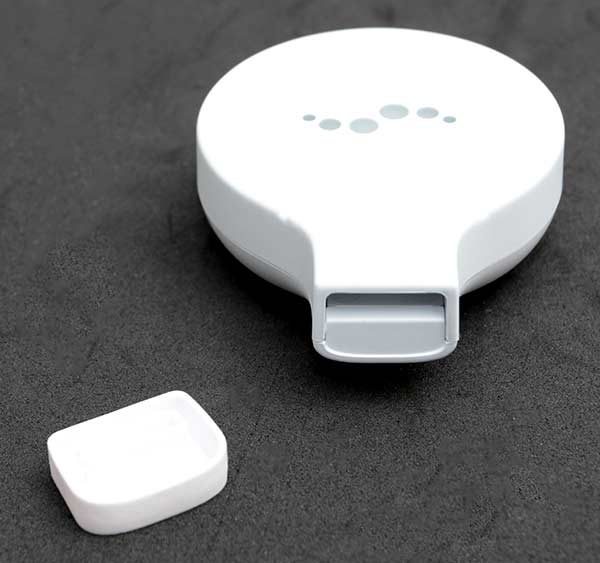 The Mint sensor device is made of white plastic and resembles a whistle… but you don't blow into it.
The device is round with a breath tube extending out one side. The tube comes with a protective cap that is only useful until you remove it. But more on that in a bit.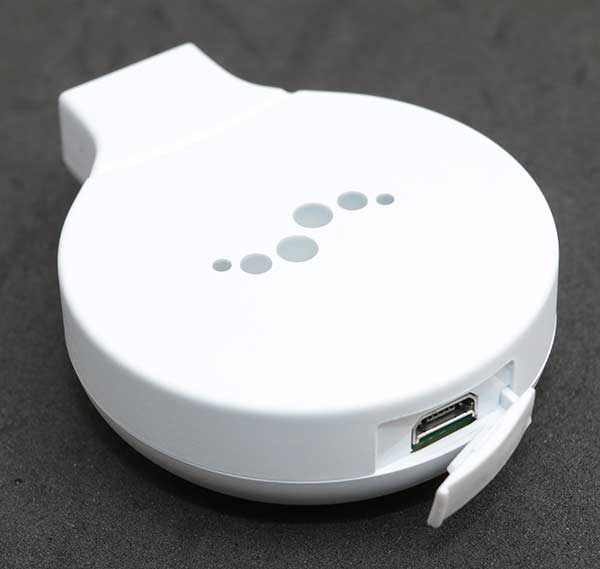 The opposite side of the Mint device has a micro USB port that is used to charge the device's built-in rechargeable battery.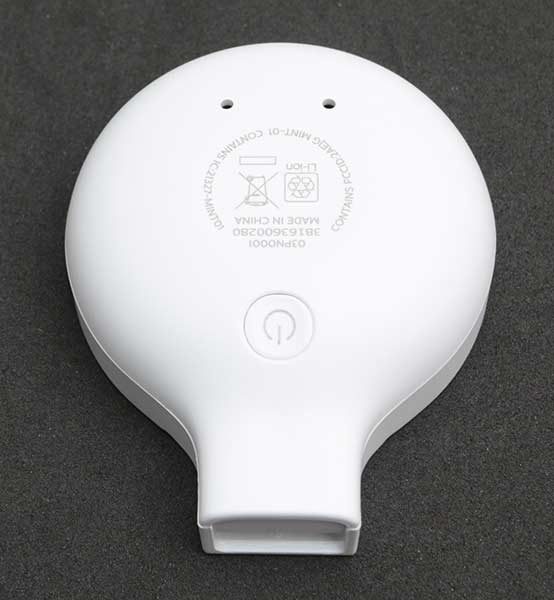 On the back of the device is the power button.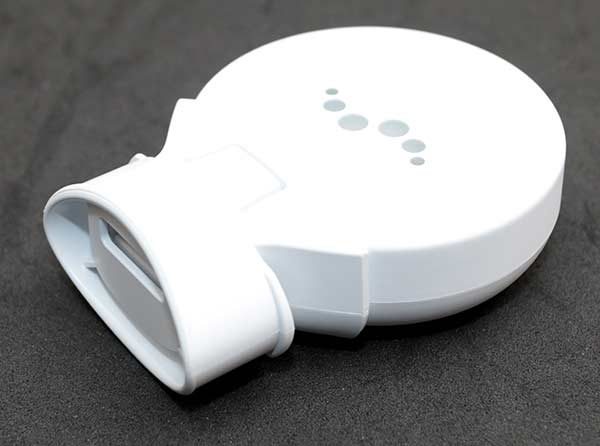 To use Mint, you remove the protective cap and install the mouthpiece. You can then throw the cap away because it doesn't fit on the mouthpiece. It seems odd to me that there's no way to cover / protect the mouthpiece when it's not being used. It seems like that would be a cleanliness issue…
Make sure you charge the Mint device with the micro USB cable before you try to use it the first time. A full charge will let you use the Mint for up to 4 weeks.
Then install the Mint app on your iOS or Android device. Once installed, it will guide you through the steps necessary to pair the Mint device to your mobile device via Bluetooth.
The app guides you step-by-step instructions through the process of analyzing your breath. All you have to do is turn on the Mint device, launch the app on your mobile device and follow the prompts.
While the device is analyzing your breath, a fan will turn on in the device to draw your breath into the array of sensors that measure the VSCs (Volatile Sulfur Compounds) in your breath. VSCs can be elevated due to foods, and beverages that you have consumed, but they are also an indicator of gum disease, tooth decay, and bad breath.
Each test only takes about 30 seconds from start to finish before you are given a score. I've followed all the instructions regarding wait times after eating and drinking, etc. before taking a reading and no matter how long I wait to brush my teeth or what I have eaten, I've only received one score that has been less than an A and it was a B. I have pretty good dental hygiene though because I brush at least two times a day as well as using mouthwash in the morning and flossing before bed (most of the time).
I'm assuming if you get a bad score you'll be given some advice on how to improve future scores, but I'm just guessing at that.
The only time I've had any issues actually using the product is when I tried to take a reading after I had just gotten out of the shower one morning. The test failed with an error message telling me that there was too much humidity in the room and to try again later. After that, I always remembered to test first thing in the morning before a shower and before brushing my teeth at bed time.
Final thoughts
I'm not even sure this device actually works as advertised because even after eating foods with onions and garlic, it didn't give me a bad score.
The Breathometer Mint sensor device might be useful for people who need a tool to help them improve bad oral hygiene, frequent breath issues or gum disease, but for someone like me who doesn't have these issues, it's not very useful when you get an almost perfect score each time you use it. I don't think I need to pay $100 for something I already know.
Source: The sample for this review was provided by Breathometer. Please visit their site for more info and Amazon to order one.

Product Information
Price:
$99.99
Manufacturer:
Breathometer
Retailer:
Amazon
Requirements:

Devices running iOS 9.1 or Android 4.4.4 or newer

Pros:

Easy to use
Rechargeable battery

Cons:

Does not include a cap to protect the mouthpiece when it's not being used
No matter what I've eaten or how long between brushings, I always get a high score