We use affiliate links. If you buy something through the links on this page, we may earn a commission at no cost to you. Learn more.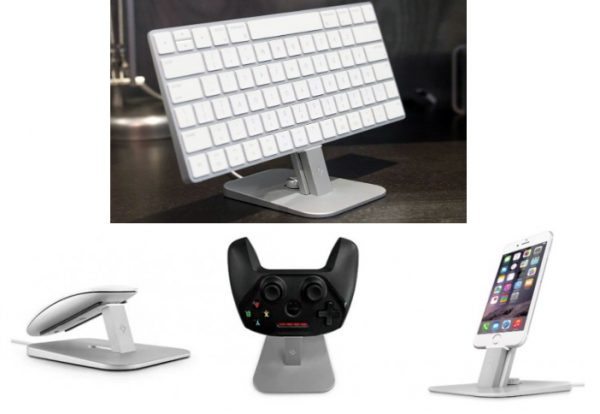 I recently got a new iMac, and it came with the new Magic Keyboard and Mouse 2.  Those new accessories are very much like the Bluetooth keyboard and original Magic Mouse I've used for ages, with one big difference – they have rechargeable batteries built in.  Now I don't like throwing away batteries, but I will admit that the old versions that required AA batteries were very convenient.  When I got a message the batteries were dying on one of them, I just popped in new batteries and continued to work.  Right now I have a Lightning cable just laying on my desk so that I can charge my accessories when they need it.  The loose cable doesn't add anything nice to my work space.
While looking for a charging dock that could hopefully charge both the mouse and keyboard at once, I stumbled upon the HiRise 2 Lightning charging dock from Twelve South.  This dock can charge any iPhone with Lightning dock, the  iPad mini, 9.7″ iPads and iPad Pros, Siri remotes for Apple TV, and even the rechargeable Magic Mouse, Keyboard, and tracking pad.  The HiRise 2 is available in silver or black for $39.99; you'll need to supply your own cables.  The HiRise 2 Deluxe is available in white, silver, or black for $59.99; it comes with MFi-certifiied Lightning and microUSB cables.  It won't charge both my accessories at once, but it would look much nicer than a Lightning cable snaking across my desk.