We use affiliate links. If you buy something through the links on this page, we may earn a commission at no cost to you. Learn more.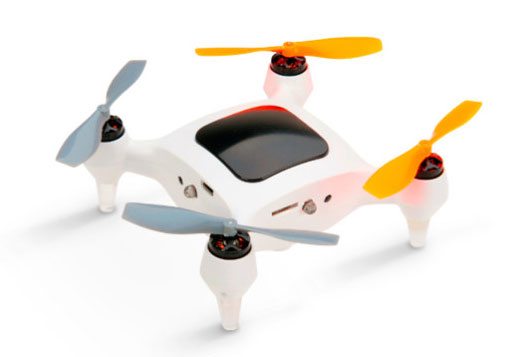 I am seeing more and more drones around where I live zooming through the sky.  There are many uses for drones of course besides just having fun.  For example, a bunch of realtors around here use drones to give a bird's eye view of properties, which is pretty cool.  At the recent CES show the ONAGOfly debuted to attendees, fueled by an Indiegogo campaign that quickly gathered the funds they needed for development.  The developers have already delivered to the majority of the campaign backers of the $300 drone, which will be coming to retail outlets soon.
It weighs less than half of a pound and is 5 inches in diameter, has a barometric sensor to enable hovering in place, and has automatic takeoff/landing.  It works with iOS and Android via a free app, and lasts about 15 min or so on one battery charge. But there are 2 stand-out features in my mind.  The first one is the infrared sensors to automatically avoid obstacles.  The second feature is the built-in GPS that enables the drone to be released and then follow your phone wherever it goes, so that the drone can record you with its 1080 HD camera while you do whatever you do… snowboard, run, bike, whatever!  I haven't seen any drone able to do that. Go to their website linked below and watch the promotional video posted there.
For more information about this drone, go to the ONAGOfly website.