We use affiliate links. If you buy something through the links on this page, we may earn a commission at no cost to you. Learn more.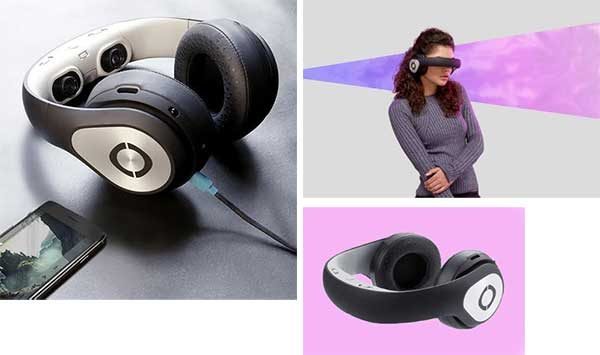 The Avegant Glyph is a portable and lightweight theater that can go with you on all of your adventures. You might look like Geordi La Forge while you're wearing the Glyph, but you won't care because you'll feel like you're watching a 60-inch TV and will be enjoying hi-definition digital audio. It connects to your smartphone, tablet or gaming console so you can enjoy movies and games.
The Glyph doesn't even have a screen inside, it replicates natural human eyesight by using over two million micro-mirrors to reflect light that shows images instead of individual pixels. You might not even need to wear your glasses with the Glyph, it can adjust from +1 to -7 to accommodate a wide variety of prescriptions and pupillary distances. Note that it cannot adjust for astigmatic eyesight.
When you are done watching movies and playing games, you can flip up the visor and listen to music through the Glyph like a traditional pair of headphones.
The Avegant Glyph is priced at $699 through Amazon and you can find more info at avegant.com