We use affiliate links. If you buy something through the links on this page, we may earn a commission at no cost to you. Learn more.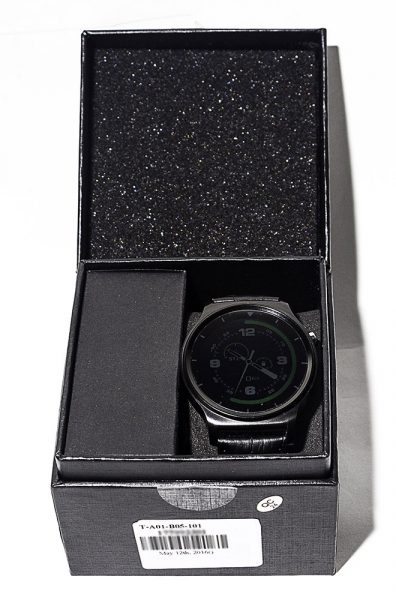 If you ever wondered about taking that step into owning a smartwatch but were afraid of the complexity and the price then I think the GW01 from Ulefone will be a pleasant surprise in the right direction.
With cell phones in everyone's pocket and the progression of day-to-day technology, having a smartwatch on your wrist would be a welcome addition towards the path of your technological lifestyle. For those interested in taking that step of owning a smartwatch, the GW01 smartwatch would be a great choice for a first time user and even for someone who has previously owned a smartwatch.
The GW01 is a stylish and easy to use stainless steel smartwatch with numerous features and functions. First off, it has a traditional watch look with a circular face as opposed to the squarish or rectangular face like many other smartwatches on the market today. I like this round watch face better as it appears more like a regular watch than the obvious square or rectangle face of most smartwatches out there.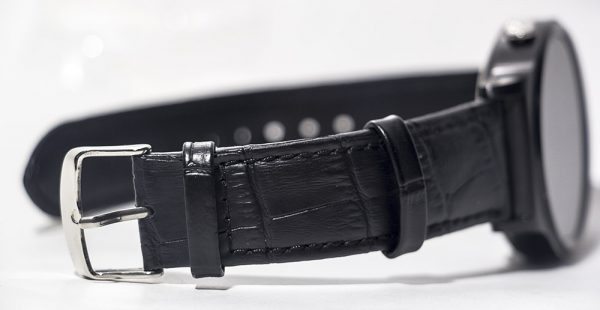 It has a black leather band which gives it a more pricey look than the typical plastic resin watch bands. The face of the watch is a 1.3″ in IPS touchscreen with a 240 X 240 screen resolution. It has 64 megabytes of RAM and 128 megabytes of ROM. The leather bands are replaceable and the GW01 comes in three colors: Shine Silver, Luxury Gold and Knight Black.
The GW01 is equipped with Bluetooth 4.0 to communicate with your Android or iOS phone. It supports Android 4.3 and iOS 7.0 and above.
Since there are around 40 features and functions I think listing them all would be ongoing. And rather than me list every function that the GW01 has installed I will just touch on some of the main functions and features. Of course, you have your standard functions like a calendar, call logs, alarm, stopwatch, and phone book but there are some nicer main features that the GW01 has.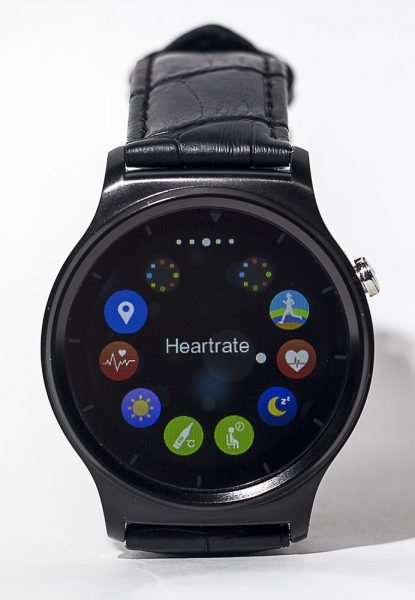 For example, there is a Health Tracker which includes a Heart Rate Monitor, Sleep Monitor, Sedentary Reminder and Pedometer. There are also handy features such as a Camera Remote, Bi-Directional Find Device, Voice Memos, Phone Dialer and Messaging Notification.
Although many of the functions communicate through Bluetooth, you need to install the Ulefone apps to get the full Ulefone experience. One of the icons on the GW01 brings up a QR code to take you to the Smartwatch app download page. There you can choose between the Android and iOS versions plus one or two other apps to install if you choose to. For those needing the watch in another language, the GW01 supports multiple languages such as Spanish, Chinese, Russian, Portuguese, French, Italian, and Arabic.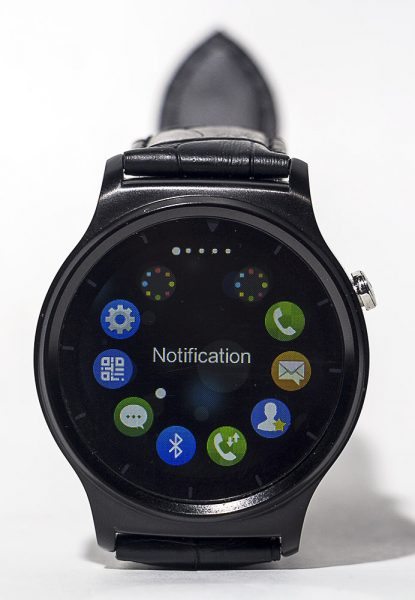 Although the GW01 is listed as waterproof, my initial experience with it is that I would consider it more water-resistant than waterproof. I originally had a previous watch I was reviewing and wore it in a hotel wave pool. I wasn't diving or swimming in the pool yet, I was just wading in the shallow end. Not even five minutes later I checked the time on the watch and noticed the screen had dimmed a little. A little while later the watch started buzzing and from then on I couldn't get it to stop buzzing and the screen stopped working. I eventually took it off and brought it to my hotel room and left it on the table to let the battery run out because I couldn't get it to stop. After a while, the battery died and it stopped buzzing. I had gotten word to Ulefone of the incident and I was immediately sent a replacement watch. Needless to say, I was completely satisfied to get a replacement watch delivered so quickly to continue my review. I would say that was a great response time from the company. So in my experience, the GW01 would be more suited to be water-resistant in the rain or washing your hands, or if you spill any liquid on it.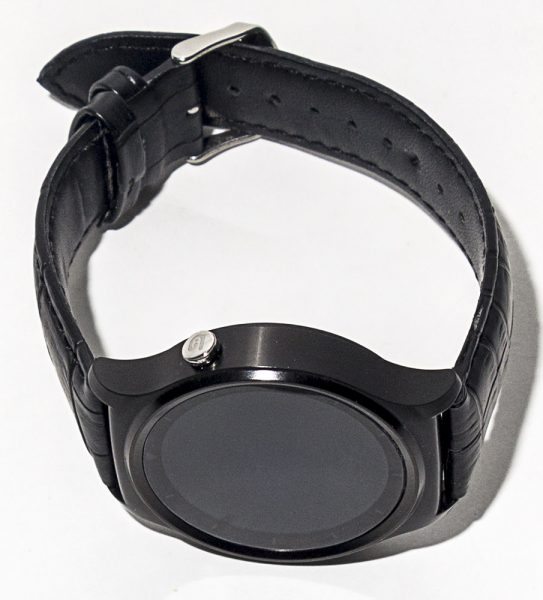 When using the touchscreen I found it to be fairly responsive when I swiped the screen or when I tapped it. I did have times when I had to double tap on an icon to open it but I felt like maybe the pressure points on the screen weren't being properly pressed by my fingertips. However, the screen is very snappy when it does respond. The GW01 only has one physical button which takes you to the home screen and back. And with this type of touchscreen watch,is one physical button is all you really need.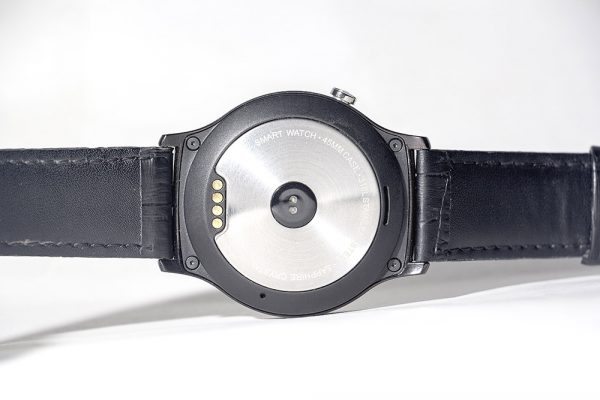 On the back of the watch lies the speaker. The volume and sound from the watch is surprisingly loud and clear. When taking a phone call I could hear the person on the other end clearly while carrying on a decent conversation with them. Obviously, there is a little bit of sound muffle due to the fact that the speaker is laying on your wrist but other than that the sound quality is decent. However, I wouldn't carry on a long conversation with just the watch speaker, especially out in public. Unless you crank up the volume, the sound could get drowned out from the ambient sound. Plus, no one wants to hear your conversation. Nothing rubs me the wrong way than people who talk so loud on their phones in public places. I don't mind if you answer your phone for a minute or two but when you're in line at the store and you have this long and loud conversation then that's very bad phone etiquette. Remember to be considerate of people around you.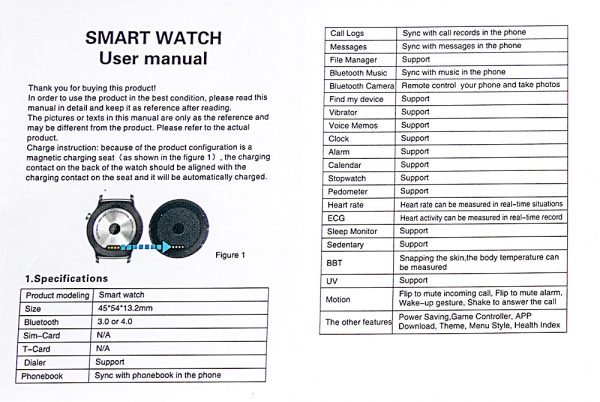 Also, on the back of the watch is the Heart Rate Sensor which is used with the Heart Rate Monitor and ECG functions. Both functions are real time and fairly straightforward. There is also a Pedometer feature to measure your steps. It offers setting options such as Goal, Height, Weight and History. There is also a Sedentary Time feature to remind you to get up and move or exercise after set to a specified time. There is  a Health Index to check your health status, a Sleep Monitor checks the quality of your sleep and you can always check the Sleep History to see how your sleep quality has been. Keep in mind that the measurements to input your height is in centimeters and your weight is in kilograms. So, for those used to inputting your height in inches and your weight in pounds you are going to have to do a little bit of math to convert these measurements.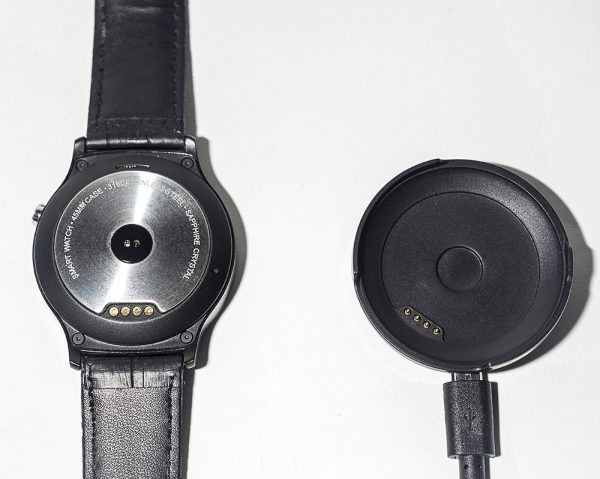 And continuing with the back of the watch, this is where and how you can charge the GW01. It comes with a round magnetic point-contact battery charger base which is basically connected to a MicroUSB cable. The watch stays magnetically connected to the charger as it charges. Just make sure the watch is sitting correctly on the round charger and that the metal contact pins are aligned with each other. The watch will display a message when it is connected. There is no light to indicate when charging is complete or on going. It would have been nice to see an indicator light somewhere on the charger.

Unfortunately, the charger is proprietary to the GW01 so make sure you bring the round charger base with you if you go on a trip or you will be out of luck in getting the watch charged. Obviously, having a standard MicroUSB to charge the GW01 would be ideal since many people already own devices that use a MicroUSB cable. The battery on the GW01 is a 310mAh battery and can be fully charged in about 3 hours. It has a standby time of up to 5 days.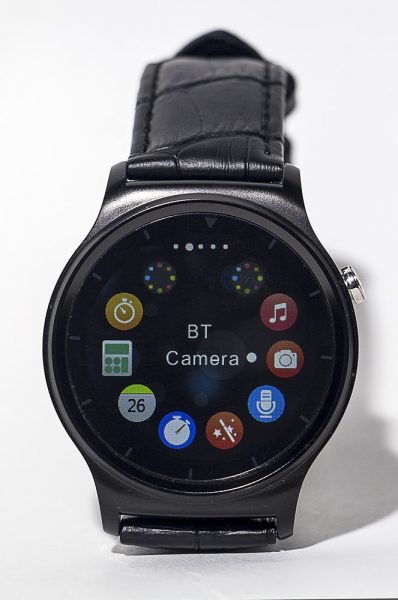 The GW01 also has some helpful functions such as a Remote Control for your music player on your device as well as a remote control for your device's camera. I found the camera remote to be very useful, however, there is about a one-second delay after you press the capture button on the GW01. After you press the shutter button you have to make sure not to move the phone or you will miss your shot. This feature is more useful if the camera is placed on something stationary like a tripod or even just resting on a steady surface like a table or counter so it has that second to capture the picture.
As I mentioned before about the sound quality while taking a phone call, with the GW01 you can also make a phone call with it too.  You can dial straight from the watch to make a phone call. However, unlike more expensive and higher end smartwatches that can make a phone call without a phone connected to it, you need your phone to actually make the phone call. With the GW01, you are using the smartwatch as a paired Bluetooth handsfree headset.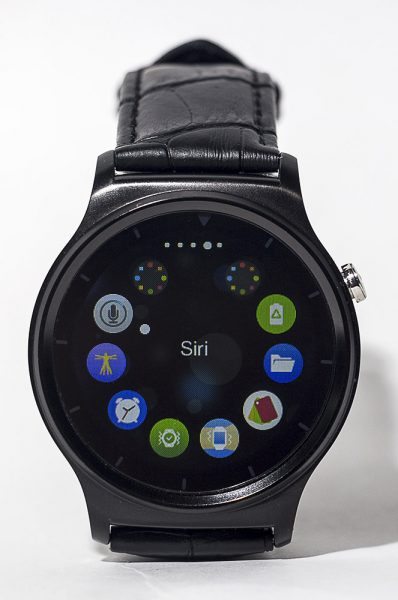 As this is my first Smartwatch I found it useful and it has plenty of features and functions I could need in a smartwatch. I really like the clean bright screen, the loud speaker and even the look of the watch. I prefer the traditional round watch face in contrast to the square or rectangular smart watches out there. To me, the square or rectangular face type smartwatches scream, "Look at me I'm a smart watch". With the GW01, it keeps the style and look of a traditional watch.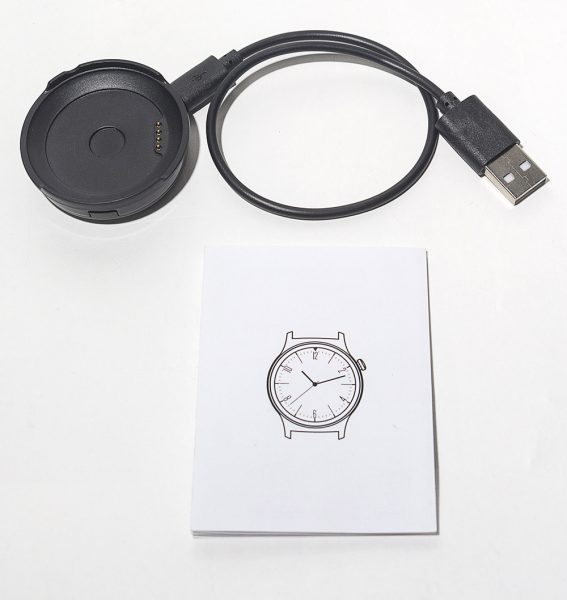 For anyone looking to get a smartwatch, I would definitely suggest this watch from Ulefone. It exceeded my expectations for a smartwatch and converted me from my normal everyday metal watch to wearing this stylish techie smart watch.
Source: The sample for this review was provided by Everbuying. Please visit their site for more info.
Product Information
Price:
$54.05
Manufacturer:
Ulefone
Retailer:
Everbuying
Pros:

Clear and bright screen.
Make and take phone calls.
Stylish looks.
Long battery life.
Health Tracker features.
Remote Functions.
Sleep
Many features and functions.

Cons:

Proprietary battery charger.
Can't make or take phone call without your phone.
No charging light indicator.