We use affiliate links. If you buy something through the links on this page, we may earn a commission at no cost to you. Learn more.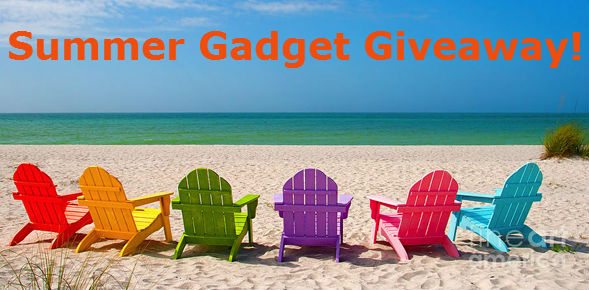 To celebrate Summer, Christmas in July and Friday, we present the Gadgeteer's 2016 Summer gadget giveaway! One lucky person will win a huge bundle of 15 prizes. Entering is as easy as answering 3 questions. So click through to read the details on the prizes and to submit your entry for a chance to win them!

Prizes:
1 person will win a prize pack consisting of 1 of each of the 15 products shown below: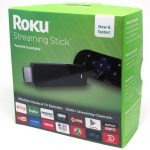 Roku Streaming Stick

The Roku Streaming Stick is a small media streaming device that plugs into an HDMI port on a TV or AV receiver to stream media from online services like Netflix, Hulu, HBO Now and more.

Price: $39.99
Website: http://www.roku.com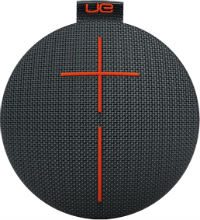 Ultimate Ears UE Roll 2

This is a uniquely shaped waterproof Bluetooth speaker from a premier speaker maker Ultimate Ears. It will play your favorite tunes for up to 9 hours per charge and you can dunk it in the lake, beach, pool or even your bathtub and it will keep playing tunes without any problems.

Price: $99.99
Website: http://www.ultimateears.com/en-us/ueroll2

Boogie Board: Jot 8.5
Boogie Board's most popular eWriter is now 50% brighter and works with the new iOS app to easily save and share, while eliminating the need for paper
Exceptionally bright reflective LCD is engineered to feel like writing with pen on paper
Sleek, ultra-thin & light product design makes it ideal for the home, office, school, or on-the-go
Free companion iOS app lets you view, edit or share your notes, drawings or doodles
Built-in kickstand and magnets on the back make it easy to leave notes, to-do's or messages for family members or roommates
Battery life lasts up to 7 years without needing a new battery
Boogie Boards are eco-friendly, with each eWriter saving over 50,000 sheets of paper
Available in Blue, Pink and Gray
Price: $24.99
Website: www.myboogieboard.com

TrackR: bravo
Thinnest tracking device to locate any lost or misplaced item in seconds
Keeps track of keys, pets, bikes, mobile devices or anything  else you value that may go missing
Two-way ringer means your phone can find anything connected to your TrackR bravo, and anything connected to your TrackR bravo can find your phone, even on silent
Uses TrackR's Distance Indicator to find items within 100 ft. via Bluetooth or Crowd GPS to find items world-wide
Features beautiful anodized aluminum construction for the thinnest and most durable tracking device
Custom separation alert notifies you before you leave items behind
App integrates with home Wi-Fi and Nest network to disable alerts from sounding when wandering around the house
Uses a reusable battery which cuts down on lifetime costs, and keeps the crowd GPS network strong
Named #155 on Inc. 500's list of the nation's fastest growing companies in 2015
Price: $29.99
Website: www.thetrackr.com

Hercules: DJControl Glow
Affordable DJ controller with built-in lighting effects for the budding disc-jockey
First DJ controller with built-in lighting effects to make the deck glow bright, neon green
Perfect for beginners or casual DJs learning to hone their skills
Features two decks, central mixer, dual jog wheels, a cross-fader and two volume faders
Personalize your mix and store for later using the EQ buttons, adding effects, loops and saving as an audio track to share with friends
Weighing just over 2lbs. and measuring 7.5×10.4 inches, its portable to carry nearly anywhere
All you need is a PC or Mac with a USB port to connect the controller, a pair of speakers and audio files to begin mixing and scratching
Price: $79.99
Website: www.hercules.com

Hercules: WAE Outdoor 04Plus Bluetooth Wireless Speaker
Ideal Ruggedized Speaker for Extreme Sports – BMX & Skateboarding
Ruggedized speaker is perfect for BMX and Skateboarding Crowd that use music to pump them up
IP66 Certified means it is totally protected against sand, mud and even the finest dust particles as well as high-pressure water jets and snow
Features a rugged design, solid rubber end-pieces, protective metal grille, and reinforced access cover for its connectors to ensure excellent shock-resistance, as well as protection against extreme outdoor use conditions
Optional mounting hardware allows for easy mounting to the top tube of a BMX bike.
Features a standard-size screw thread, allowing users to attach it to the included accessories or to any other ¼" attachment device
Built-in battery provides 12 hours of battery life, while 0.6 lbs. weight makes it easily portable
Inspired by skatewear fashion, two new exclusive colors available are charcoal and light camel
Price: $69.99
Website: http://wireless-audio.hercules.com/wae.php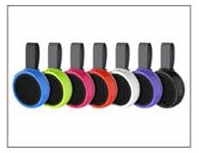 BRAVEN: 105
Ultra-compact portable waterproof Bluetooth speaker blasts vibrant HD sound on the go
Pocket sized Bluetooth speaker designed for optimal portability
Equipped with flexible carrying loop for easy hanging or strapping on to a bike or bag
IPX7 waterproof rating allows for full submersion in 1 meter of water up to 30 minutes
Lithium-ion battery gives enough power to rock wirelessly for up to 8 hours
Available in seven vibrant colors, including Black, Alpine, Electric, Sunset, Raspberry, Periwinkle and Energy
Price: $59.99
Website: www.braven.com

BRAVEN: BRV-1M
Heavy-duty portable Bluetooth speaker braves any outdoor adventure with crystal clear sound
Ultra-rugged shockproof exterior guards against accidental drops and shields against dirt, dust and sand
IPX7 waterproof rating protects up to 30 minutes when fully submerged in 3 feet of water.
Easily secure onto any surface with built-in tie-down bars, heavy-duty strap, and GoPro® compatible mounting system
Built-in 2200mAh power bank keeps mobile devices charged and delivers up to 12 hours of continuous music
Make hands-free calls in any environment with built-in noise-cancelling microphone
Available in black, red, and gray color combinations.
Price: $99.99
Website: www.braven.com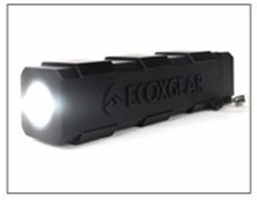 ECOXGEAR: ECOCHARGE+
Power bank keeps you powered and connected in any conditions
100% waterproof power bank is designed to provide complete protection from the earth's elements
Engineered with 3200mAh built in battery to charge any USB device
Fully waterproof and shock resistant to survive the most adventurous days
Includes a Bright Cree LED Flashlight (150 Lumen) to provide plenty of light when camping, hiking or in an emergency situation
Price: $39.99
Website: www.ecoxgear.com

Ballistic: Urbanite Select ZEN
Limited-edition slim series offers elegant design and great user experience 
Inspired from fashion trends and the adult coloring book fascination that is in style today
Features high-end design in multiple "sketch-like" designs and black and white finish
Offers protection and personalization to fit unique personalities and traits
Crafted from premium materials, ultra slim, lightweight, pocketable designs
Despite the slim build, still offers over 6 ft. of drop protection
Price: $40
Website: www.goballisticcase.com

Elgato: Avea Flare
A portable, battery-powered, wirelessly-charged LED lamp that illuminates any environment for more than 8 hours on a single charge
Avea Flare automatically connects to iPhone, iPad, Apple Watch or Android phones using Bluetooth Smart technology, without the need for a gateway or a bridge
A portable addition to Elgato's Avea mood light that transforms any location with dynamic light
Creates the perfect atmosphere for a romantic setting, relaxing after a hard day's work, lighting up an outdoor space or even setting the scene during a party or gaming session
Its IP65 water resistance means you can extend your home's lighting atmosphere outside without worrying about water damage
Relax and unwind in one of Elgato's ten curated dynamic scenes: Magic Hour, Northern Glow, Cherry Blossom, Mountain Breeze, Cozy Flames, Sunny Fields, Fairy Woods, Caribbean Sea, Candy Land or Calm Provence
The Avea app is available as a free download from the App Store and from Google Play
Price: $99.95
Website: www.elgato.com

Bracketron: TekGrip Power Dock
Universal, 360-degree rotating mount doubles as power dock for effortless hands-free driving
Universal for iOS, Android or GPS devices; easy-to-use one button push release
Mount holds device while charging; double socket is perfect for road trips
Listen to music, videos or your navigation system while being hands-free
Holder expands up to 4 inches wide twists 360-degrees; passengers can swivel to view
Collapsible and adjustable support feet help keep your phone securely mounted
Easily remove the mount and re-attach anywhere on your dash
Foam pads protect device from scratching against the mount
Perfect for travel and ensuring safe driving
Price: $34.99
Website: www.bracketron.com

Bracketron: SmartCord Sling Bag
Lightweight travel bag protects your earbuds and belongings from the elements
Colorful, soft-touch silicone pouch protects earbuds and cords when you're on the go
Lined, cushioned storage compartments perfect for iPads and tablets
Adjustable, removable shoulder strap for ultimate flexibility
Five zippered pockets
Available with green or white silicone earbud/cord holder
Price: $24.99
Website: Bracketron.com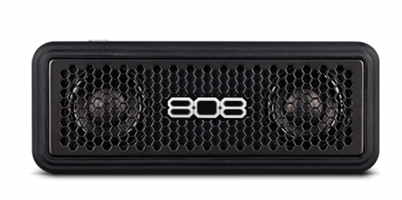 808 Audio: HEX XS
Bluetooth wireless speaker that features a pocket-size cabinet with a high-end look
Features full stereo sound, an enhanced bass radiator, and 12 hours of rechargeable battery life
Precision-tuned stereo system with bass resonator delivers higher volumes and a deeper range for superior sound
Single button operation makes it easy to power, pair and play from smartphone or tablet
Lightweight, a mere six ounces, fully portable design that fits wherever you go
Aux input to enjoy music from wired sources
Available in black, blue and white/gold
Price: $59.99
Website: www.808Audio.com

808 Audio: Performer Headphones
New suspension ear cup technology designed by DJs and sound engineers for an instant, tailored fit and long listening sessions  
New Technology: First ever headphone with ear cup suspension technology for the best possible ergonomic fit for heads of all sizes and designed for long listening sessions and all-night spinning
Perfect Fit: The fit with silicone headband padding provides more bass than found with a flat curve – ideal for those DJs who want to "feel" their music; and also has a 90° vertical ear cup rotation for single ear monitoring
DJ Inspired: Sound engineers and influential DJs, including EDM DJ and producer Audien, hand-selected the Performer's robust features, ensuring they are perfect for both casual listeners and professionals
Budget-friendly: Substantial headphone with quality materials for the casual listener or aspiring artist at an accessible price point – $79.99 with standard detachable cable and $99.99 with full wireless Bluetooth functionality with up to a 15 hour battery life
Price: $79.99 (Wired) and $99.99 (Bluetooth)
Website: www.808audio.com
How to enter (please read carefully – any missed steps and your entry will be disqualified):
1. Between now and 07/13/2016 midnight EST leave a comment on this page answering these questions:
Are you a new visitor or a frequent visitor to the Gadgeteer site?
Do you mainly read the site on your phone, a tablet or a desktop computer?
What would make The Gadgeteer better for you?
Get a 2nd bonus entry by tweeting:
Celebrate summer and win a giant prize pack of 15 gadgets from @thegadgeteer http://wp.me/p3LRkH-QhM
Get a 3rd bonus entry by linking to The Gadgeteer home page on Facebook.
Make sure you come back to this page and leave a separate 2nd and 3rd comment with a link to your tweet and / or Facebook post. To get the links for Twitter and Facebook, just click the time stamp of your post and it will give you the page with that post so you can grab the link.
At some point on 07/14/2016, I'll pick 1 random winner using random.org. The winner will be contacted by email and will have 48 hrs to claim their prizes. If I do not receive an answer to my emails in that time period, I'll do other random.org drawings till the prizes are gone.
Rules:
1. Only one entry per person (warning: I check IP addresses).
2. Gadgeteer writers and their immediate family members may not enter this contest.
3. the-gadgeteer.com is not responsible for any lost packages due to incorrect shipping addresses.
4. the-gadgeteer.com is not responsible for the winner not accepting their prize offer within 48hrs. The winner will be posted on this contest page, in the contest page comment section and will be emailed using the email provided in the comment section. Check your spam folder.
5. Winner must have a US shipping address.
Updates 07/14/16
The winner is comment #29 from TonyW. Congrats to Tony and thank you to everyone who entered and to the sponsors for contributing the prizes!