We use affiliate links. If you buy something through the links on this page, we may earn a commission at no cost to you. Learn more.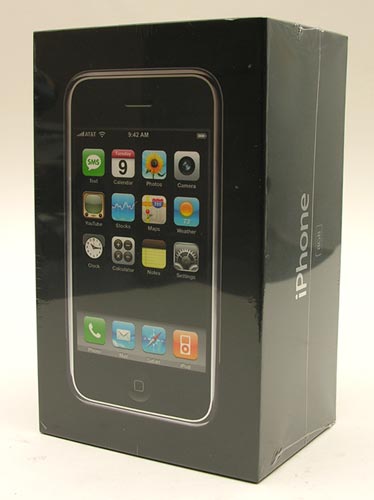 It's hard to believe that it's been 9 years since Apple first introduced the world to the iPhone. I still remember the excitement I felt that day (6/29/2007) as I waited for my chance to stand in line (a small line) to purchase one of the most hyped phones of all time. You can read about that day here: iPhone day in Columbus, IN
A week or two later I posted my first Apple iPhone review. It's funny to read that review now because it's tough to remember a time when a touch friendly smartphone was a brand new category and we had to learn to tap, swipe and pinch the screen.
The original iPhone had a little bit of a rocky start with no 3rd party apps. But as we all know, that restriction didn't last very long and now there are probably more iOS apps than any other operating systems including desktop operating systems. Ok, I'm just guessing at that, but it wouldn't surprise me.
Although I've had a love / hate relationship with the iPhone, I do think we have all benefited from Apple's first smartphone. It continues to be a measuring stick for mobile phones. So Happy Birthday iPhone and here's to many more to come.