We use affiliate links. If you buy something through the links on this page, we may earn a commission at no cost to you. Learn more.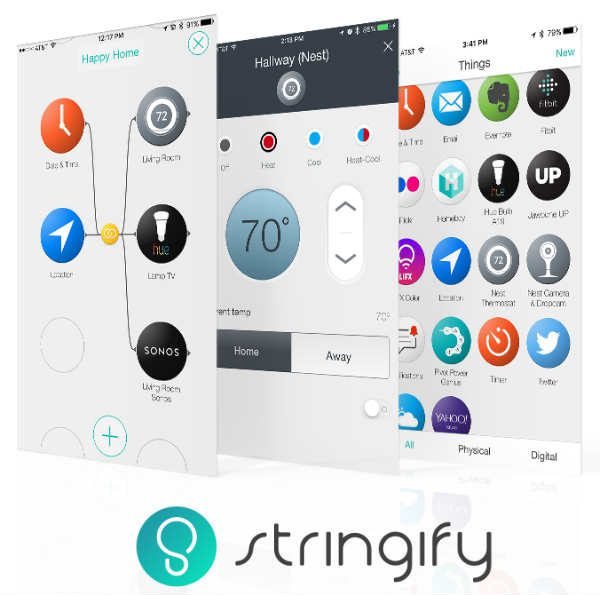 Stringify is an IoT (Internet of Things) platform that makes your smart gadgets smarter by allowing users to create macros that they call "flows". Flows are commands that are strung together that control and react to their existing gadgets. It's like IFTTT, but more powerful and customizable because unlike IFTTT, Stringify can create multiple actions from each device instead of a one to one scenario.  With the Stringify app you can say "Alexa, tell Stringify to run Morning", it will then set your master bedroom Nest to warm up to 70 degrees, play your favorite morning mix on your Sonos, turn on your kitchen Wink Pivot Power Genius to begin boiling water for coffee and fade the light from your Philips Hue Smart Bulb over the next 3 minutes.
Stringify brings all  of your "things" into one place and works with hundreds of devices and services like Amazon Alexa, Misfit, SmartThings, Nest, Withings, Hue, Evernote, Dropbox, Facebook, news sites and more.
There are limitless flow ideas you can create to fit your own needs, smart home devices and services you use with hundreds of ideas to get started here. The Stringify app is currently only available for iOS and can be downloaded for free here. An Android version is due sometime later in the summer.