We use affiliate links. If you buy something through the links on this page, we may earn a commission at no cost to you. Learn more.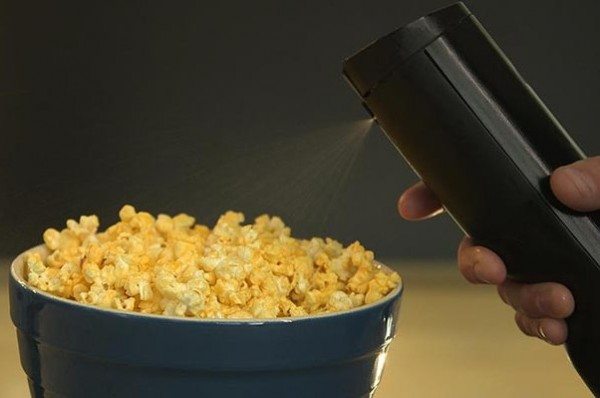 My mother complained that when she was a child a hundred years ago (literally), her parents brought totally crisped toast from the kitchen with a pat of frozen butter sitting in the middle. I don't remember how she solved it when we were kids, but soft margarine must have seemed a wonderful advance to her.  But now the research says butter is better.
But now the problem of cold butter on crispy toast returns.  If only we could melt the butter and spray it with no fuss. Doug Foreman is finally solving this ancient problem with the biēm Butter Sprayer.
His Kickstarter campaign has 5 days left, but Fifteen Hundred (1,500) backers already agree with him.  The goal was $42,000; they now have over $200,000 pledged.
The biēm Butter Sprayer is pronounced beem, and so named because it sprays a "beam" of butter. The basic pledge for the biēm is $129. While that may be a little steep, obviously a lot of people are looking forward to instantly being able to spray real butter onto popcorn, corn, toast, grilled cheese sandwiches, vegetables, pancakes, and waffles.  It would make non-stick pans release foods even better.  Basting a turkey, coating rolls, or making garlic bread becomes as easy as picking up the gadget. (And yes it's dinner time!)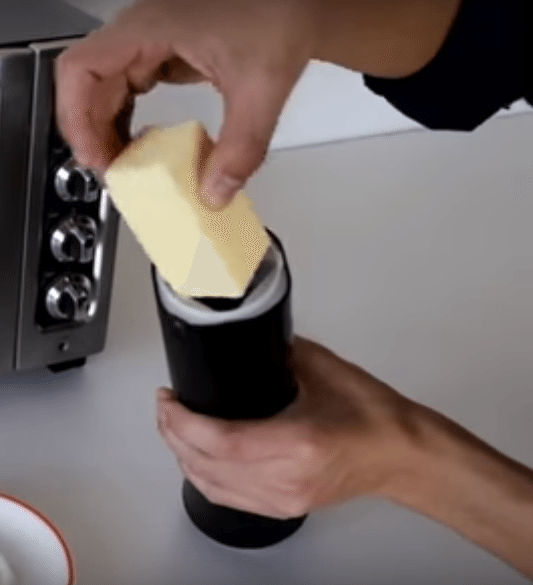 You insert an entire stick of butter inside the canister-shaped Biem. Press the button and out the butter comes in the form of a spray. It only melts the amount immediately needed, can be left on the counter or kept in the refrigerator.  It will be easy to clean, and can use oils rather than butter.
Please visit the Butter Sprayer kickstarter page for more info.