We use affiliate links. If you buy something through the links on this page, we may earn a commission at no cost to you. Learn more.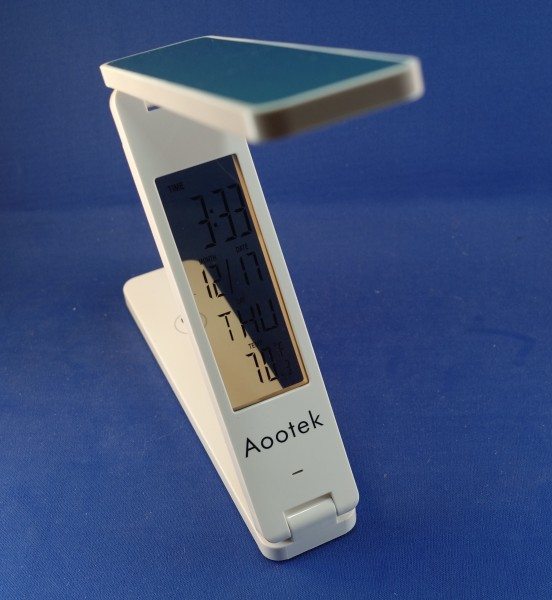 LEDs are working their way into everything – vehicle headlamps, flashlights, outdoor lighting, holiday decorations, kids toys, and our light sockets. With the advent of computers in offices over the past few decades, desktop task lighting has grown and expanded, so it's only natural that the cool, low-energy, relaxing light of these devices should invade our workspaces. I was sent a portable task light from Aootek, billed as the "Rotary LED Light" on the bottom label. It folds up into a compact package for travel, charges with your phone charger or laptop, and is adjustable in output.
DON'T MISS: Wasserstein Qi wireless charging LED lamp review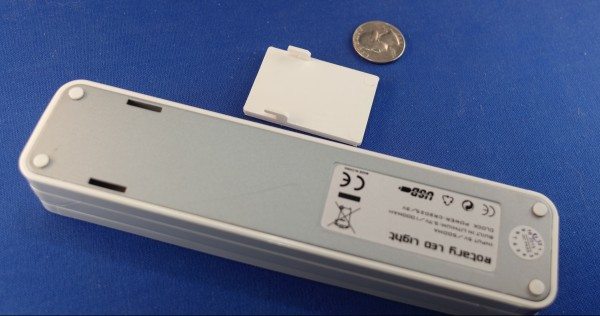 Physically, the lamp is three pieces (roughly 7'x1.75″x.33″) hinged together. The top section has a metal plate on top, with two rows of 9 LEDs fitted into a slightly silvered white reflector behind a clear plastic lens underneath. The center section has a transparent center panel with a coin battery-powered clock/calendar/alarm which runs all the time. You can set one of eight different tones to go off, but only a single alarm can be set.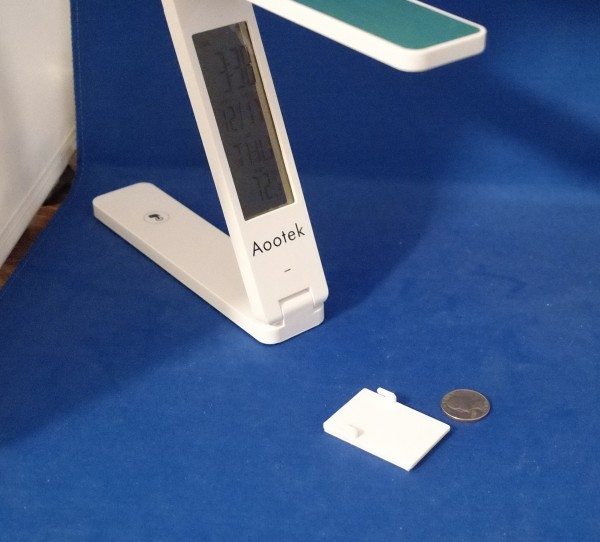 The bottom section has a soft-touch switch, a miniUSB charging port, and an LED that glows to show when power is connected. Keeping your finger on the on/off switch takes the unit from full power down to minimum power. The lowest power mode is where you'd want it during an over-night flight, to keep from keeping your fellow travelers awake. At the brightest state, it's a great desk lamp in most modern offices – fully able to highlight your task area and relieve eye strain. (The photo below is in a dark room, with only the light at it's highest level. That little plastic is the holder for mounting the LED Desk Lamp on the wall.)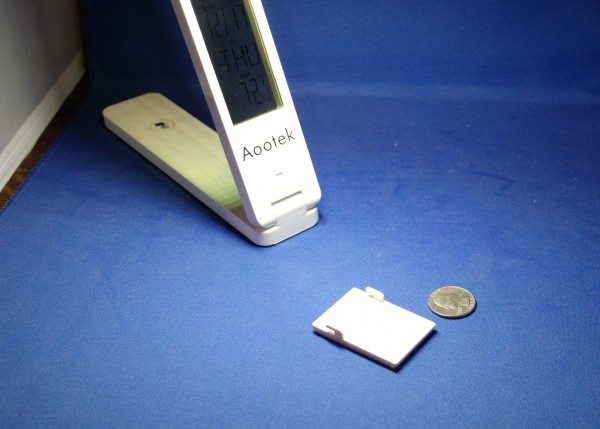 On first look, the three-part hinged lamp seems unassuming. It only weighs 8.2 ounces, and at ~.33″ on each segment, you'd not think it would pack much of a punch, but that's definitely not the case. At the brightest setting (which it always starts in when switched from the "Off" state), it will easily illuminate your immediate work area, be it in an office, an airline desk tray during a late afternoon flight, or a study desk in a poorly-lit lecture hall or study carrel. If that's too much light, just hold your finger on the on/off button for a few seconds and dim it to the level appropriate to your setting.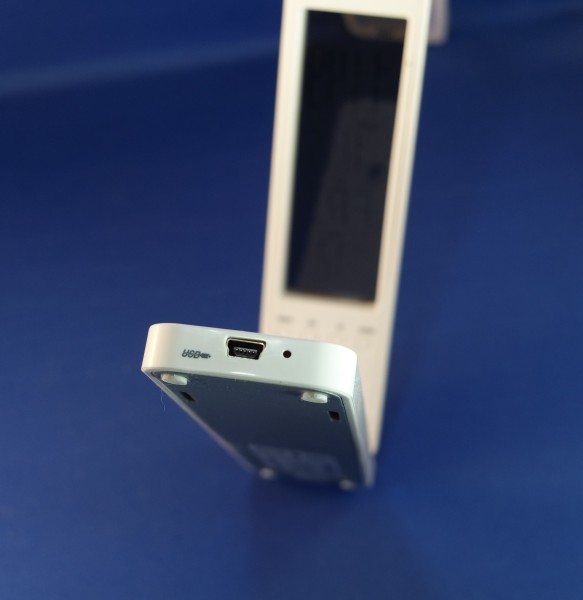 The light from the 18 LEDs provide a pure, cool white light that could light a small room, but is better focused on a desk or table to highlight your working space, while not going into your eyes directly. So that you have complete control over the light, brightness can be adjusted down by merely holding your finger on the on/off soft switch. The lamp works while charging, or can be used without the cable, for true portability.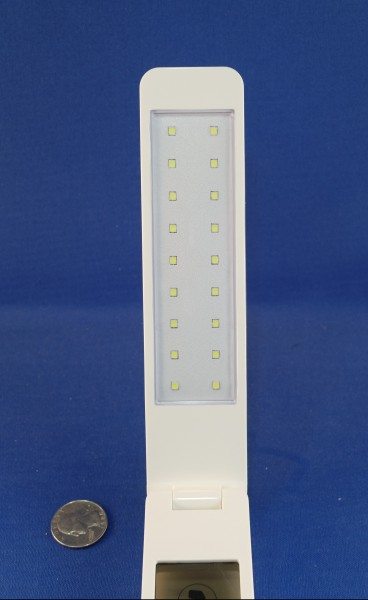 I was pleasantly surprised by how much I liked the light coming from this lamp, and how easily it fit into my day-to-day office life. Being that it's portable, you can bet it's going to be in my travel bag for future adventures.
Source: The sample for this review was provided by Aootek. Please visit their site for more info and Amazon to order.
Product Information
Price:
$35 MSRP, on sale for $18 currently on their Amazon storefront
Manufacturer:
Aootek
Retailer:
Amazon
Requirements:

Charger that provides power over USB

Pros:

Light, easy to carry
Long battery life (3-10 hours), rechargeable
Adjustable angle and intensity

Cons:

Calendar/Clock window and alarm is really fiddly!
Always turns on at brightest setting.