We use affiliate links. If you buy something through the links on this page, we may earn a commission at no cost to you. Learn more.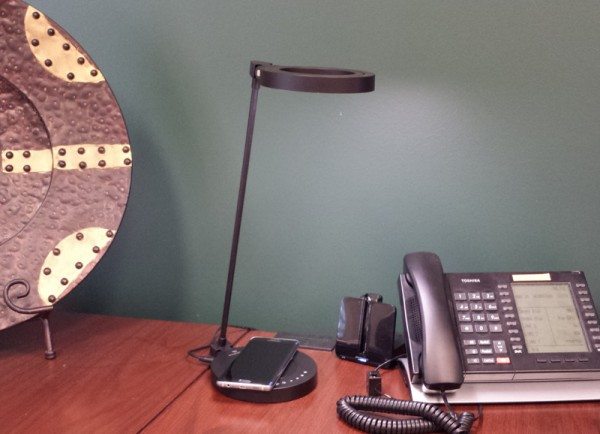 I recently purchased the Samsung Galaxy S6 Edge+ smartphone.  I did so for many reasons but one of the main reasons was the rapid charging and wireless charging abilities built into the phone.  I don't have to buy an extra bulky case to go around the phone to give me the wireless charging ability, it's just there.  In my office the nearest wall outlet at my desk is behind the desk and it is all but impossible to plug in a cell phone charger. So at the top of my wish list was a wireless charger that I could use at work so that I could simply set my phone down to charge it while it is sitting on my desk.  Enter the Wasserstein Qi wireless charging LED lamp.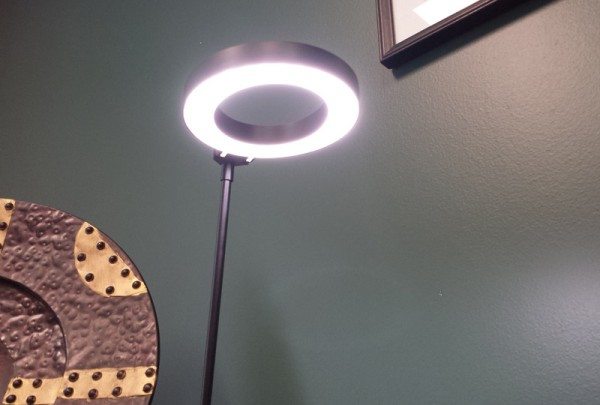 If you have ever owned a smartphone, then you have fallen victim to sub-par battery life.  We use our smartphones for literally everything and regardless of how good each generation of phones get, it seems to me that my battery dies just as fast. It's maddening.  So my hope is that having a phone that I can charge rapidly either via cable or wirelessly will save me from being tethered to the wall outlet.  The Wasserstein Qi lamp has some big plus and minuses, but before I detail those, let me know go over the specs from the manufacturer:
Popular compatible models of devices that work with the Qi lamp:
Samsung Galaxy S6 / S6 Edge / S6 Edge+
Nexus 7 2nd Gen / Nexus 4 / Nexus 5 / Nexus 6
Nokia Lumia 1020 / 920 / 928
Motorola Droid Maxx / Droid Mini / Moto 360 Smart Watch
HTC 8X (not UK version) / HTC Droid DNA
Models Requiring a Wireless Charging Adapter/Receiver:
Galaxy S5 / S4 / S3 / Galaxy Note 2 / 3 (not Verizon version)
Nokia Lumia 820 / iPhone 6 / 6c 6s / 5s / 5c / 5 / 4 / 4S / 3G
Here are some measurements of the Qi lamp:
It is approximately 17 inches tall
The round base is approximately 6 inches in diameter
The open ring-shaped LED light is also approximately 6 inches in diameter
The arm for the light can almost fold down completely flat so you should be able to find an angle that works for you
The power cable is about 5 ½ feet long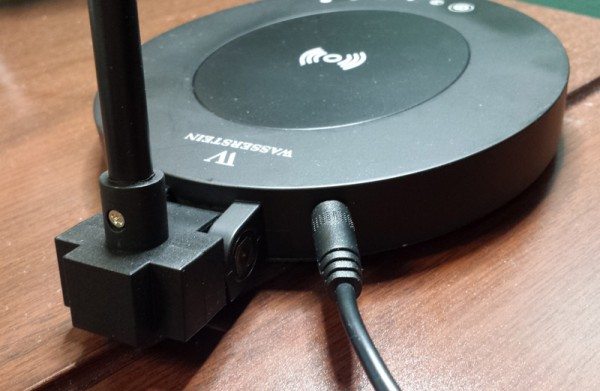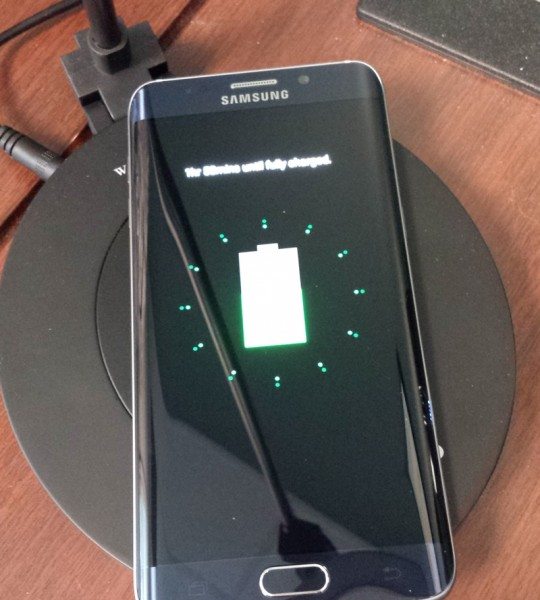 What I really liked about the Wasserstein Qi lamp is that wireless charging really is an awesome technology.  I simply set my phone down on the lamp base and my phone just starts charging, whether the lamp LED light is turned on or not.  The LED lamp and the charging base operate independently of each other.  No assembly is required for the $59.99 LED lamp and the solid black color fits nicely into my work environment.  The LED lamp has multiple intensities available via touch sensitive buttons around the top edge of the base, as well as the on/off button.  And the brightest setting provides my desk with much needed light.  There is a small pinhole light on the surface of the base that glows red when the lamp is plugged up to the wall, and when your phone successfully connects to wireless charging the light changes to green so that you know it is charging wirelessly.
What I don't like about the Wasserstein Qi lamp is that I sometimes have to move my phone around on the base before the wireless charging is recognized.  So I have to pay attention for several seconds to make sure that the wireless charging starts before I look away and move on.  I admit that sometimes it is annoying.  My phone is a phablet, so it is large.  So another annoyance I have with the Wasserstein Qi lamp is that my phone sometimes covers the touch buttons that operate the LED lamp.  So I can't operate the LED lamp without moving my phone out of the way, which sometimes causes the wireless charging to stop.  Sigh.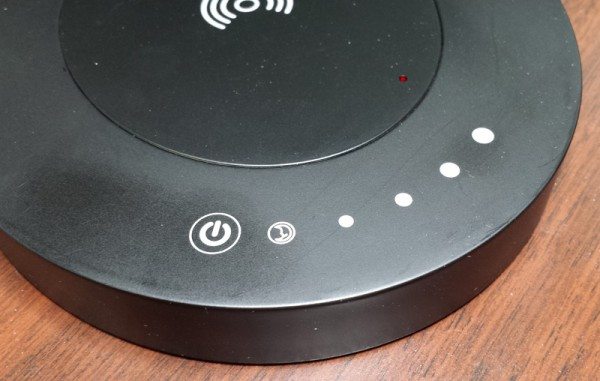 One final item that I wanted to mention about my use of the Wasserstein Qi lamp is something that I discovered by using my first wireless charger.  I thought that a wireless charger at my office was the solution to my problem.  But it wasn't.  You see, I use my phone all day long in my business.  So I rarely can let my phone sit for a long time on a wireless charger.  I constantly grab it to use it for one thing or another, then place it back on the Qi lamp.  And the phone can't charge unless it is sitting on the charger.  So the bottom line is that the Qi lamp isn't very useful for me at work.
I discovered that the Qi lamp is much more useful for me to use at home.  When I get home I don't use my phone nearly as much, and of course I don't use it when I sleep.  So using a wireless charger at home fits much better in my life.  The good news is that the Wasserstein Qi lamp looks great in my home as well.  If you don't mind dealing with the hassle of occasionally having to readjust your phone on the charger to get it to recognize the wireless charging, this lamp is a great addition to your office or home.
Source: The sample for this review was provided by Wasserstein. Please visit Amazon to order one.

Product Information
Price:
$59.99
Manufacturer:
Wasserstein
Retailer:
Amazon
Pros:

Great design and aesthetic
Fully functional LED lamp
Multiple light intensities
Wireless charging!

Cons:

Wireless charging occasionally doesn't recognize
Slightly misplaced lamp controls