We use affiliate links. If you buy something through the links on this page, we may earn a commission at no cost to you. Learn more.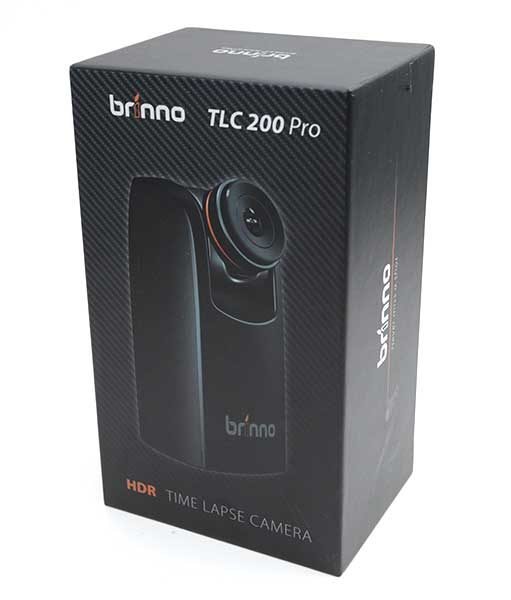 How do you easily capture events with your camera that span minutes, hours or even days without having to manually snap each image? You can use your DSLR and special software and even your smartphone with special apps. But if you want to take a time-lapse of something outdoors, you run the risk of weather damage to your equipment and making sure the device has power for extended periods of time. Another way to do time-lapse photography is with a Brinno TLC200 Pro TimeLapse Camera. Let's see how well it works.

What is it?
The Brinno TLC 200 Pro is a camera that has been designed to images at a pre-determined time interval and then turns those multiple images into a self-contained time-lapse video (AVI).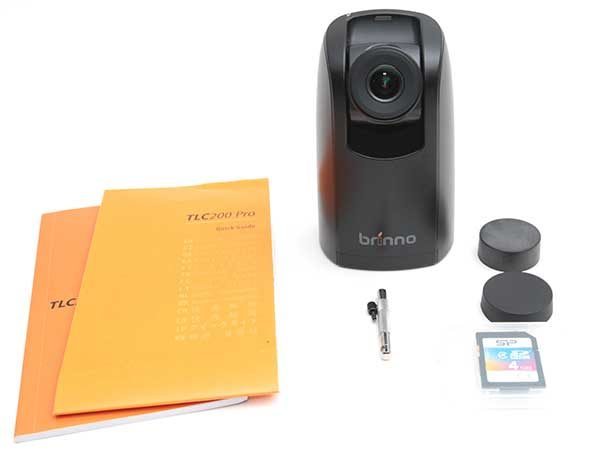 What's in the box?
Brinno TLC200 Pro Time Lapse camera
Lens cap
Screwdriver & screw
4 AA batteries
4GB SD card
Quick guide
User manual
Design and features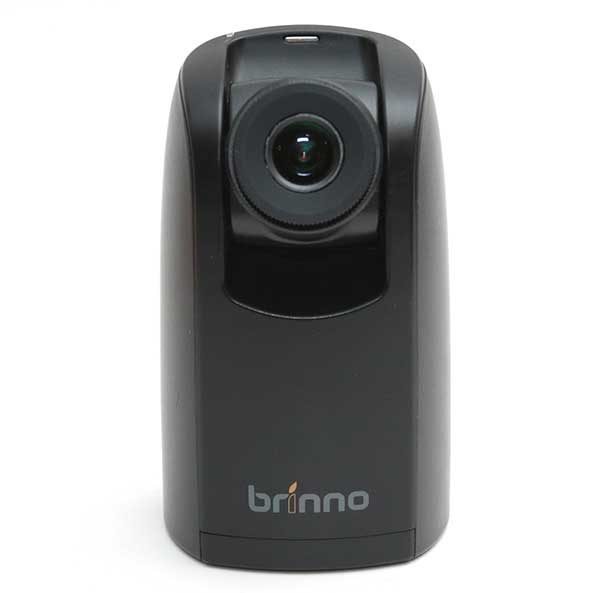 The TLC200 Pro is pretty small. Not action cam small, but it only stands about 4.25 inches tall with a 2.5 inch wide base. The Brinno has a flat base, so it remains when positioned on a flat surface. The base also has a threaded socket that is compatible with tripods and Brinno's own Pan Lapse Camera Stand.
The Brinno Pan Lapse Camera Stand can be controlled by your smartphone and used to make panoramic videos with a smartphone, action cam like a GoPro and Brinno's own TLC200 Pro Time Lapse Camera.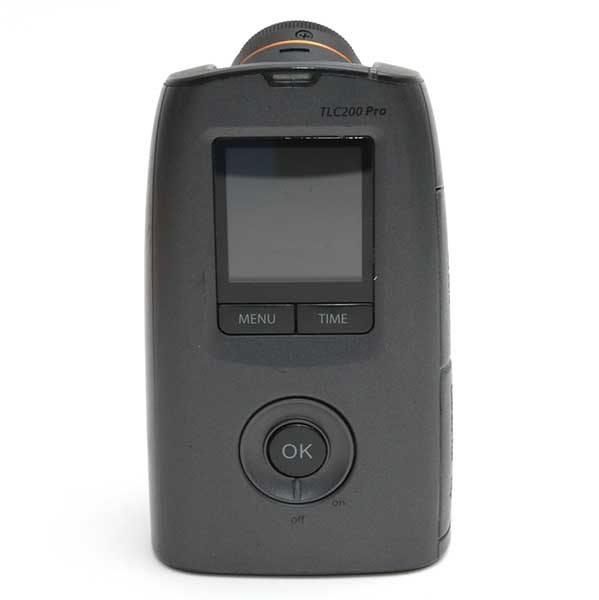 On the back of the TLC200 Pro is a 1.44 inch LCD viewfinder and buttons that control navigation through menus and settings. There's also a power switch around the OK button which rotates to turn the camera on and off.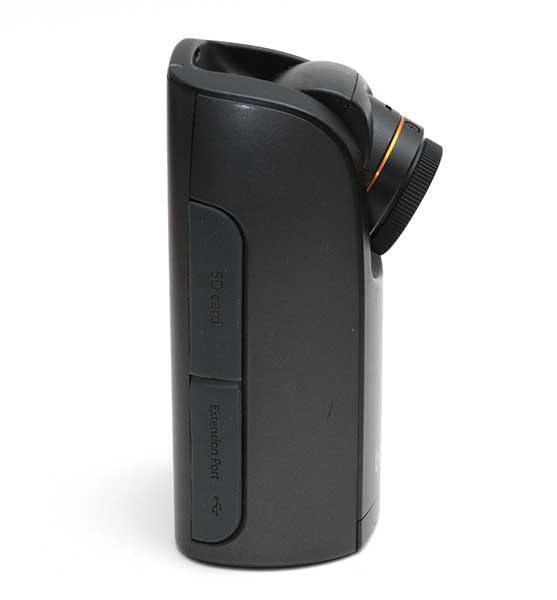 On the right side of the camera are two rubber covered ports. The top one protects the SD card slot and the bottom one protects an expansion port for optional accessories and a micro USB port for power (an AC adapter & micro USB cable are not included in the package).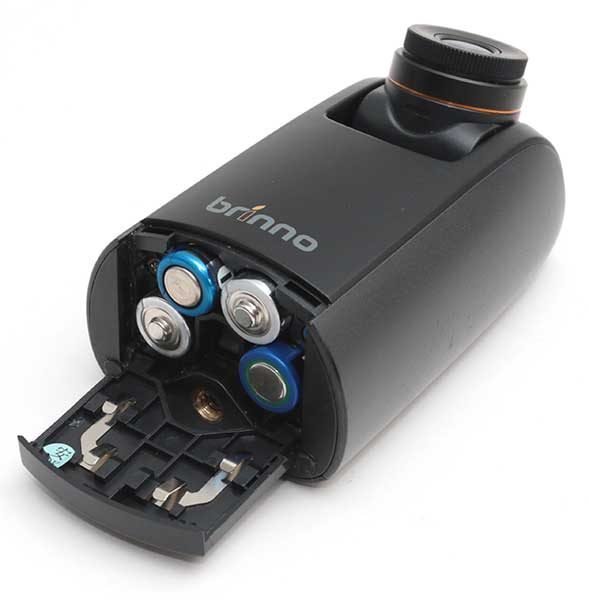 You can also power the Brinno TLC200 Pro with 4 AA batteries that install into the bottom of the camera.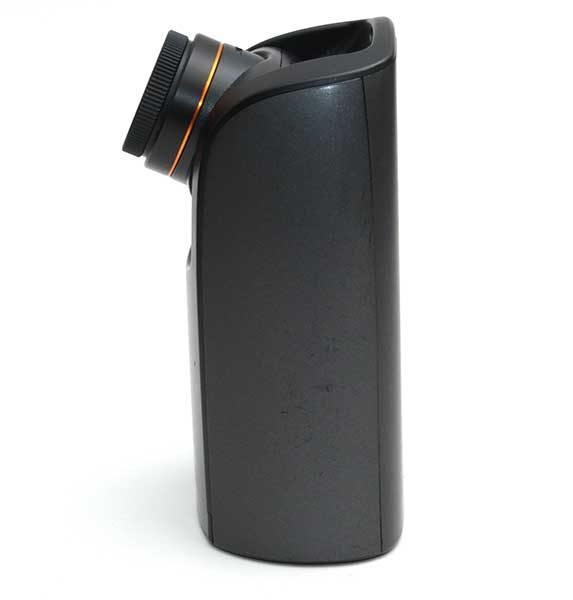 The lens can rotate 120 degrees up and down. The lens can be removed / replaced with other optional lenses.
Setting up and using the Brinno TLC200 Pro Time Lapse Camera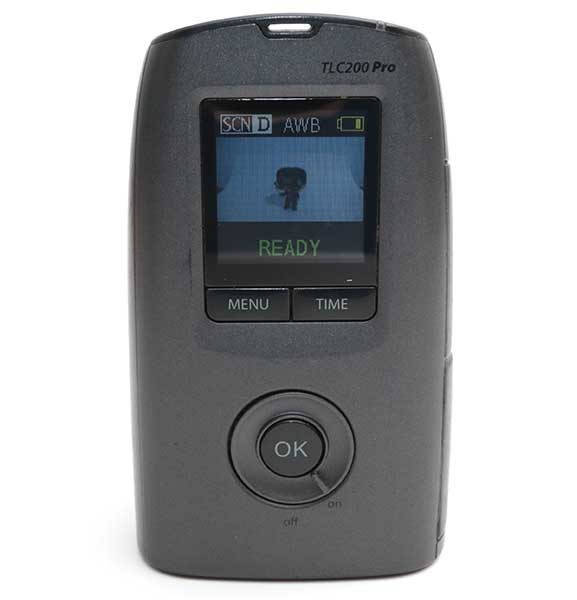 To use the camera, you install the batteries and the SD card and then rotate the power switch to the On position.

Then you'll need to set the time and date, choose the frame rate, snap interval, scene type and other settings. Or you can use the defaults and get started with a time lapse just by holding the OK button until it shows that it's recording. Some of the settings that can be customized include:
Time interval: 1, 2, 3, 5, 10, 20, 30 sec, 1, 5, 10 min, 1 hr, custom
Frame rate: 1 FPS, 5 FPS, 10 FPS, 15 FPS, 20 FPS, 30 FPS
Scene: Daylight, Twilight, Night, Moon, Star (note: this camera does not have night vision)
Image quality: Best, Better, Good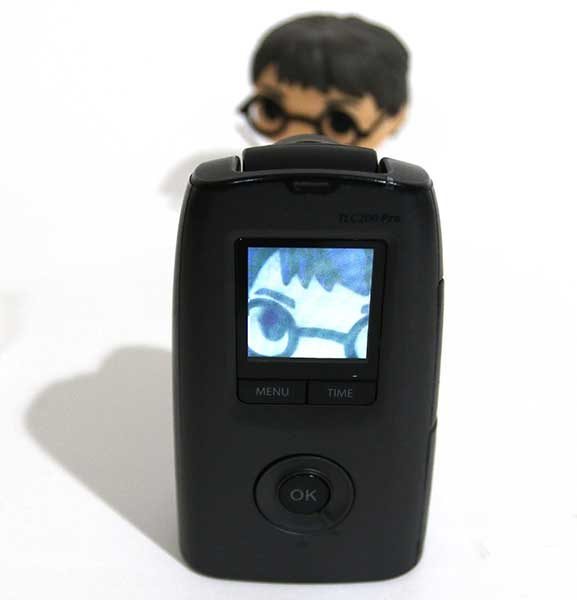 The next step is to locate the camera where you want to capture the time lapse. This is where we start running into problems. The LCD on the back of the Brinno camera is very small and the resolution is low. That means that positioning the camera can be challenging to almost impossible because you can't see well enough to frame the shot.
It's also possible to tweak the focus of the lens using the included screwdriver and the set screw on the lens. But like I mentioned above, it's overly difficult to use the LCD to make sure your tweaks are actually helping matters instead of making the image less focused.
Check out the quick demos I made with two different time lapse videos:
I wasn't overly impressed by the video quality during daylight hours and below you can see another demo that I took using the star scene mode at night:
It's cool to see the stars moving across the sky and there was even some shooting star action in there, but the video is grainy / noisy and the moon causes some glare. I actually think that my Nexus 6P smartphone and a time lapse video app does a significantly better job recording time lapse videos. Like this example.
Final thoughts
The Brinno TLC200 Pro Time Lapse camera is definitely fun to play with, but just don't expect it to create professional quality video. The lens that it comes with (you can buy others) isn't sharp enough and the camera is not high enough resolution to make the resulting video useful for more than novelty or entertainment purposes.
Source: The sample for this review was provided by Brinno. Please visit their site for more info and Amazon to order.