We use affiliate links. If you buy something through the links on this page, we may earn a commission at no cost to you. Learn more.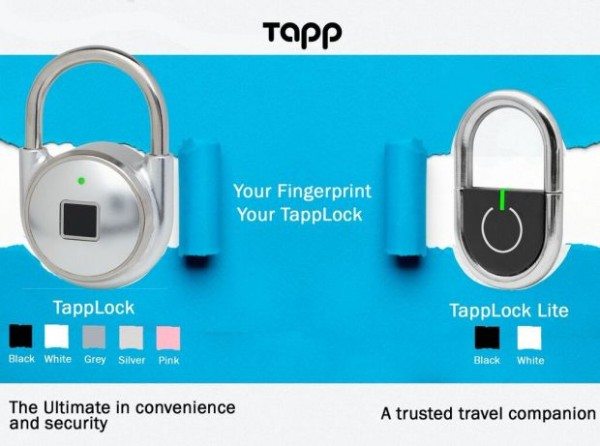 Whether it's securing a locker, a shed, or luggage, most people find themselves in need of a padlock or combination lock at one time or another. The problem with these locks is you have to remember a combination or keep track of a key. Personally, I've had to throw away more than one lock because I've forgotten a combination or lost the key. Thankfully, everything in modern society seems to get a "smart" version of its simpler self. Padlocks and combination locks are no different.
Tapp is a pair of smartlocks that utilize your fingerprints or smartphone to lock and unlock themselves. Tapp comes in two models, TappLock and TapLock Lite. Both models are water resistant and allow access sharing; however, the TappLock can also recharge your phone, while the TappLock Lite cannot.
The locks are made from solid steel and feature anti-shim technology designed to keep the lock safe and prevent theft. The TappLock is equipped with a built-in tamper alarm and has a 3 year battery life. The TappLock Lite is a bit smaller and only has a 6 month battery life.
Both locks are available in several colors and can be backed at Kickstarter, with the TappLock costing $49 and the TappLock Lite costing $29. The locks have an estimated delivery date of September 2016.