We use affiliate links. If you buy something through the links on this page, we may earn a commission at no cost to you. Learn more.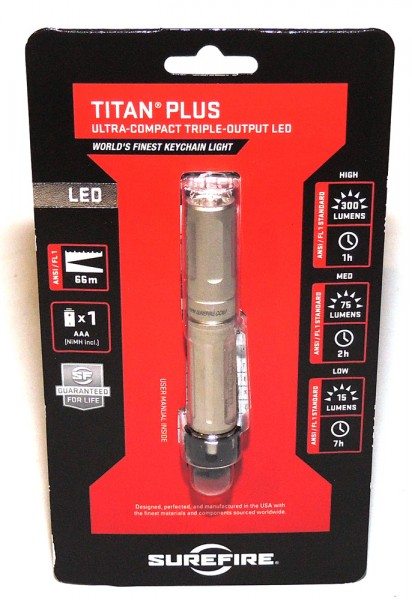 It is difficult to believe I reviewed the Surfire T1A Titan compact flashlight more than 6 years ago…crazy how fast time flies. To this day, I use the T1A often to light my way. It has withstood the test of time and continues to operate flawlessly. Recently Surefire has released an updated follow-on to the original, the Titan Plus ultra-compact LED flashlight.
Note: Images can be clicked to view a larger size.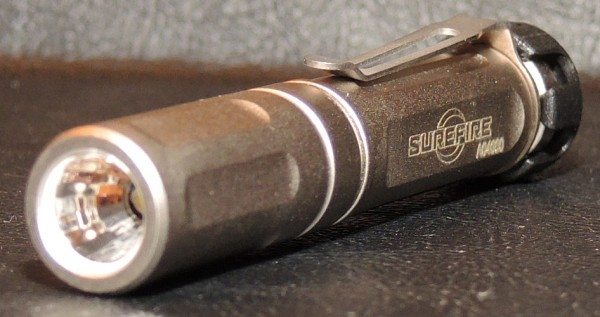 Other than being small and bright, the second generation Titan is better than its predecessor in nearly every way, living up to the Plus Surefire added to its name. It is very well made, constructed of durable nickel-plated brass that is designed to resists scratching and corrosion.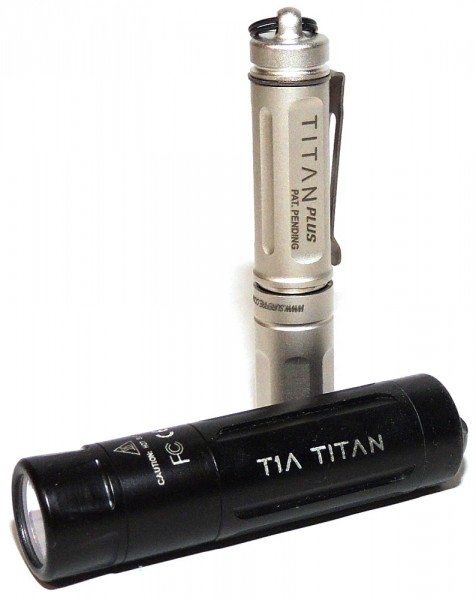 As you can see, the Titan Plus is smaller, thinner, brighter and lighter than the original.
Specifications: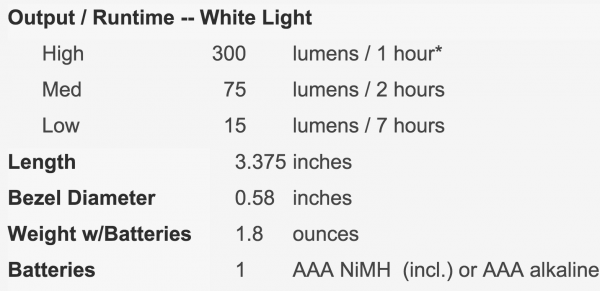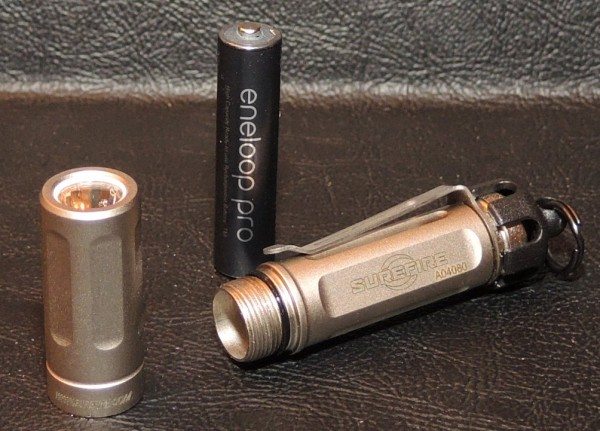 The Titan Plus is powered by a standard-sized AAA (NiMH rechargeable included) battery that can keep it going for an hour on high (300 lumens), three hours on medium (75 lumens) and seven (7) hours on low (15 lumens). Like all Surefire flashlights, the Titan Plus is weatherproof and sealed with an O-ring. The threads are well machined and fit perfectly together.
Features:
Virtually indestructible, high-performance LED is regulated to maximize output and runtime at three useful levels: 300, 75, and 15 lumens
Proprietary faceted reflector creates broad, smooth MaxVision Beam™ that matches your field of view—and allows for better situation awareness
Head switch—simply twist counter-clockwise repeatedly to activate and set output levels
Powered by an included rechargeable AAA NiMH battery; can also be powered by a single readily available AAA alkaline battery
Removable pocket clip allows countless secure-carry options
Included stainless steel split ring securely attaches to keys
Quick-detach tailcap allows for rapid detachment of light from keys for stand-alone use
Backed by SureFire's No-Hassle Guarantee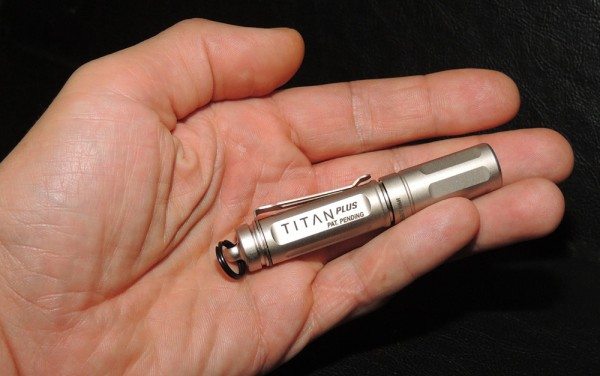 The Titan Plus has a great quality feel and heft to it.

It has a sturdy, removable metal pocket clip and detachable tailcap allowing for quick and easy release of the light from your keys for stand-alone use.

The included stainless steel split ring securely attaches to the tailclip or directly to your keyring. To add to the overall quality of this tiny, yet powerful light, Surefire machined (vs printed) all of the wording is into the sides of the flashlight housing.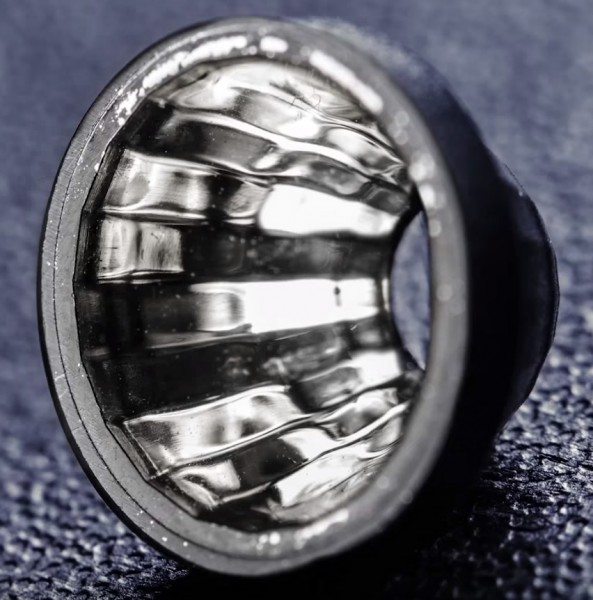 The Titan Plus uses a proprietary faceted reflector that, according to Surefire, creates a "broad, smooth MaxVision Beam".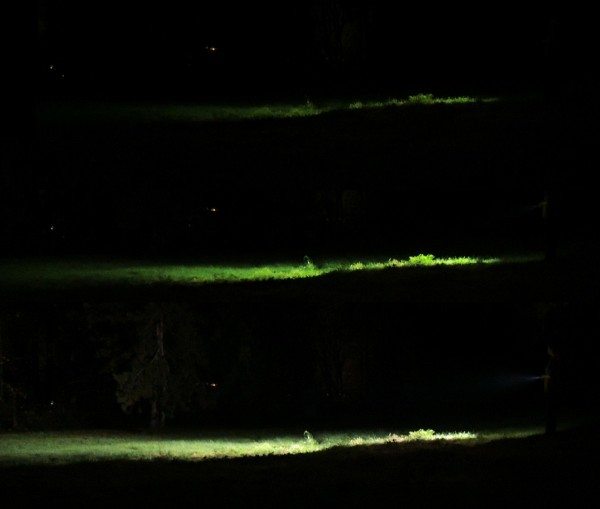 Here is a comparison pic of the Gadgeteer Kid shining the Titan Plus' three illumination levels out in our field. To turn the Titan Plus on is easy, just twist its head switch counterclockwise once for low output (15 lumens). For medium output (75 lumens), rotate the switch clockwise, then counterclockwise again within one second. Repeat the process a third time for maximum output (300 lumens) from its microprocessor-controlled LED.
Here is a great Surefire video of the Titan Plus in action…
At 300 lumens, the Surefire Titan Plus will never receive my Arch of the Covenant award but considering its relatively small size, it does have a great brightness to volume/weight ratio. As I stated at the beginning of this review, the Titan Plus is better than its predecessor in nearly every way including price. It is four (4) times as bright, better made, has a smaller form factor for a fraction of the cost of the original.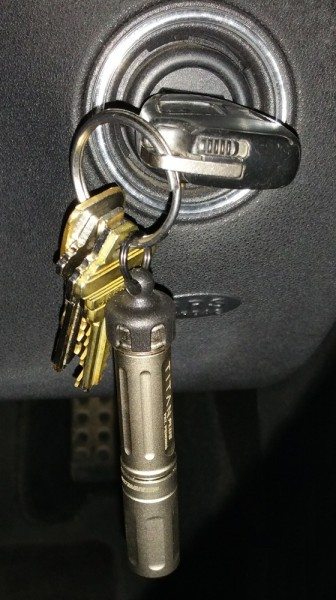 I wholeheartedly recommend the Titan Plus as the perfect stocking stuffer for the flashlight nut or person who has everything on your Christmas shopping list.
Source: The sample for this review was provided by Surefire. Visit their site for more info and Amazon to order one.