We use affiliate links. If you buy something through the links on this page, we may earn a commission at no cost to you. Learn more.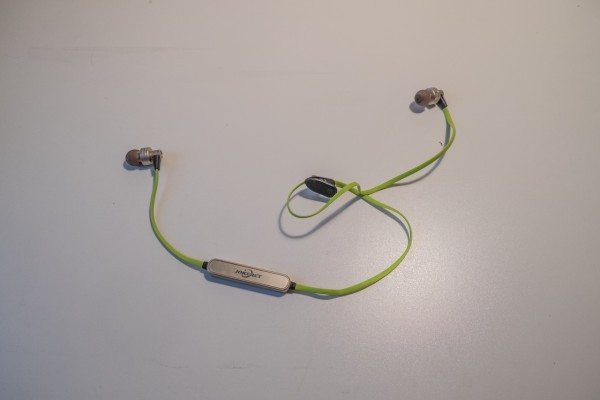 I like to go walking and when I do, I listen to podcasts on my iPhone using earbuds.  Of course, having the cords dangling from your ears and catching on stuff can be quite annoying, so I went in search of something cordless that I would also be able to use as a handsfree headset for making and taking phone calls.  Jokeret graciously provided a sample of their S2 Bluetooth Headset for me to test and I put it through its paces.  Does it measure up and did it replace my corded earbuds?  Read on!
The earbuds come in a neatly presented package with a thin ribbon USB cable (USB-micro), three sets of differently-sized silicone earbud inserts and a panoply of different kinds of ear-keepers.  I had no idea how to install the ear-keepers, nor did the instructions explain which ones were for which purpose or how to install them, so I left them off.  I never had a problem with the headset falling out of my ears without them but if your workout is more strenuous than mine you mighty want to puzzle out how to install them.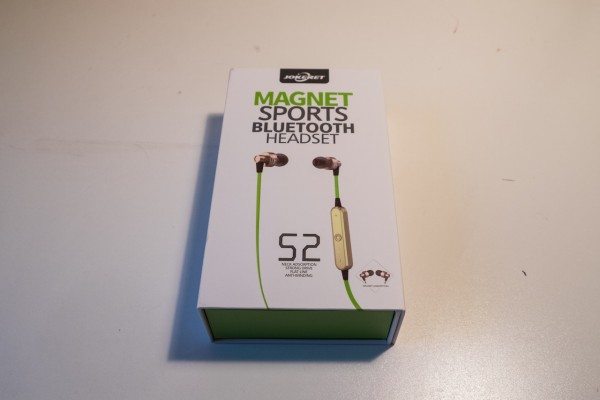 There are also directions that show you how to use the various features of the headset, though sometimes the English is a little dodgy.  Still trying to figure out what "download 'clap' ancient blue god can" means.  They were sufficient to allow me to turn on and operate the headset and pair it to my phone.  Pairing was not a simple process, it took a number of tries to be successful.  Once paired, though, I never had to re-pair it.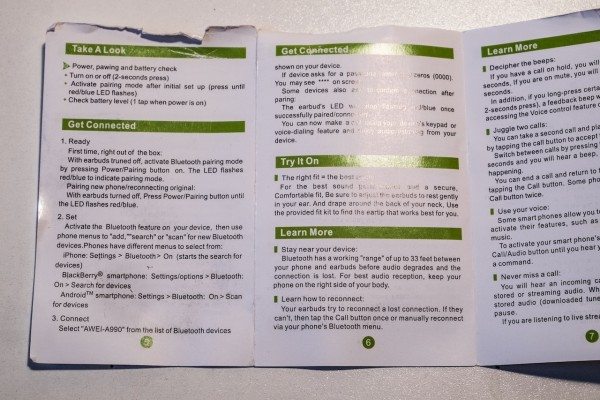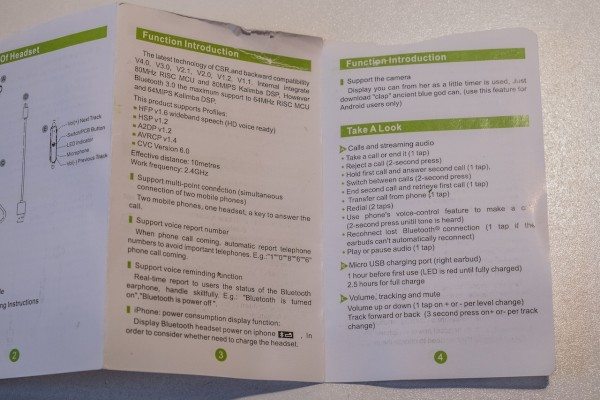 There is also a triangular semi-hard case to store the earbuds.  This is a huge and kludgy case and not something you are going to want with you on the go.  I put them into a small pocket in my Maxpedition Proteus Versipack that I use as my daily EDC when I'm out and about and it worked just fine.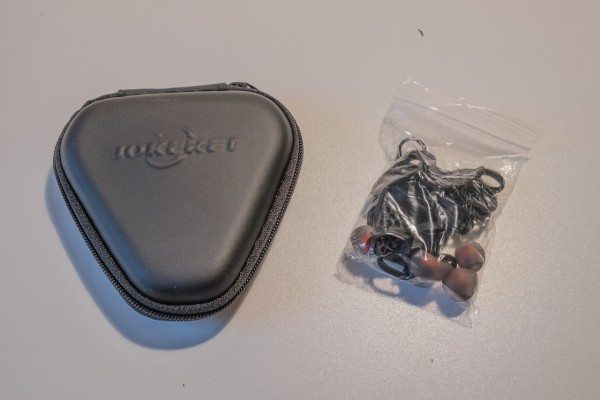 So, how does this unit work?  Well, the volume is not overly loud but is serviceable.  There is not a lot of bass response but the quality of the sound was crisp and clean.  The battery lasted an average of 3 hours and 45 minutes of continuous play before it beeped, indicating that the battery was about to die.  The USB charger cable is short and flat enough that it's easy to pack with a USB battery pack and it doesn't take long to recharge the unit.  Even during light jogging, the earbuds did not slip free of my ears despite my not installing the ear keepers.  The controls are easy enough…the front of the dongle has a circular button that is used to power the unit on or to press to take a call (more on that later).  The left and right sides are your volume up/down, which double as track forward/reverse buttons.  They worked perfectly.  When changing the volume, there are cascading beeps going up or down in tone to tell you where your volume is going.  The buttons are large enough that you don't need to look at the unit to use them.
Now, for the one downside of this device.  Using it to take phone calls was an exercise in frustration.  Not once did pressing the circular button take the call.  I had to manually take the call from the phone and sometimes the phone lost the Bluetooth connection with the call.  I had to scramble to get the thing to work and on the rare occasion that it did work, the person on the other end complained how bad the quality of the call was.  I cannot recommend this device for taking phone calls.
So, should you get this?  Well, it only costs $29-30 from Amazon, depending on the color you choose.  If you are planning to use it as your music, podcast or audiobook headset while out and about, its battery life is reasonable and the fit in the ear is very good.  If you want to use this to make and take calls, I cannot recommend it for that purpose.
Source: Thanks to Jokeret for generously providing the sample unit. Please visit their site for more info and Amazon to order.