We use affiliate links. If you buy something through the links on this page, we may earn a commission at no cost to you. Learn more.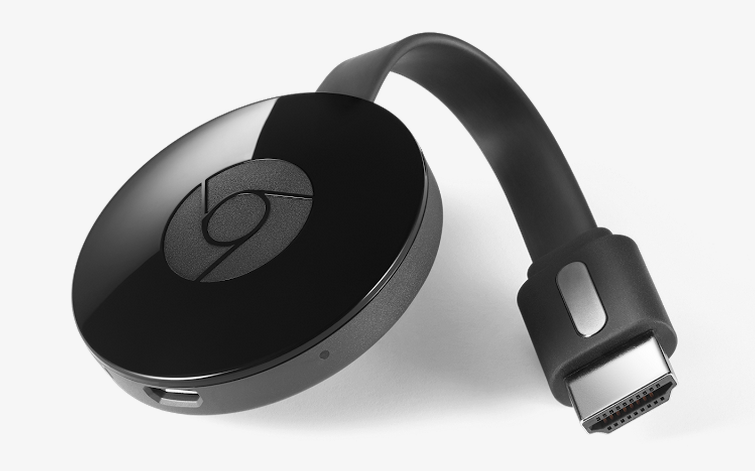 When I purchased my current Chromecast, I was disappointed that it didn't support the 5 GHz WiFi band. The 2.4 GHz band is just a bit crowded in my neighborhood and my streaming can sometimes suffer. But today Google announced that the newest Chromecast (which works with iPhone, iPad, or Android devices, plus Chromebook, Mac, and Windows laptops) is available for purchase for $35 and now includes 2.4 GHz/5 GHz dual-band support. In addition, it has a "built-in adaptive antenna system" (three antennas) and an algorithm that "ensures that the WiFi chip is always using the best antenna and radio frequency for the changing WiFi conditions in the home" (from the Google Nexus 2015 Live Event). According to Google, this new design results in superior throughput across the entire range of changing WiFi conditions in your home when compared to competitors of the same form factor. This means higher quality video and audio and less buffering. The latest version of Chromecast has been redesigned into a circular disk that is smaller than the palm of your hand and has an attached HDMI cable. Simply plug Chromecast into an available HDMI port in your TV, plug in the power cord, connect it to your home WiFi network, and start casting from any of the apps that support Chromecast.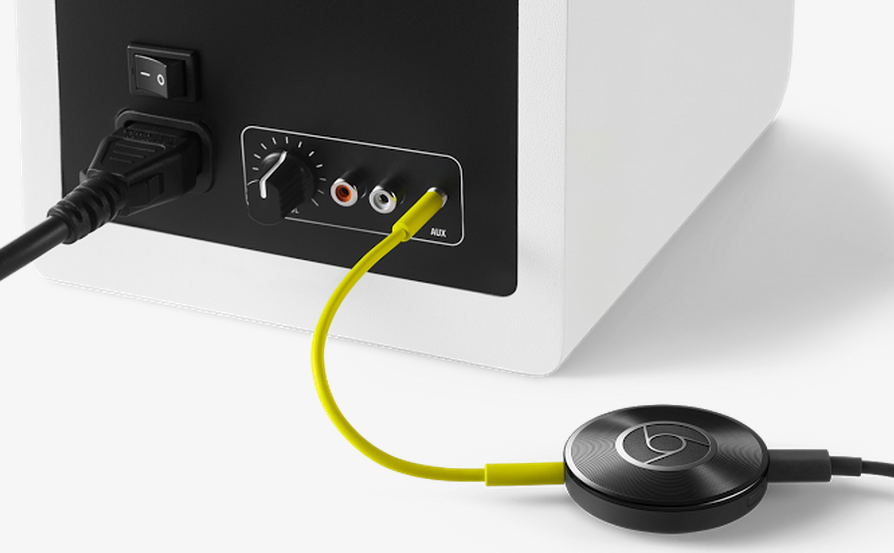 Chromecast Audio (which works iPhone, iPad, or Android devices, plus Chromebook, Mac, and Windows laptops) is a new product from Google. The device looks similar to the new Chromecast but instead has a 3.5mm audio cable which inserts into the AUX input of your speaker (it also supports RCA and optical inputs). This device has the same antenna system as the new Chromecast and allows you to turn your existing speakers into WiFi speakers. You'll first need to plug in your Chromecast Audio to the power cord, insert the audio cable into the AUX input of your speaker, then connect the device to your home WiFi network; after which you'll be able to use any Chromecast Audio enabled app. When you select that you want to cast music, radio or podcasts, you will be prompted to select which device you want to cast to (you will be given a list of Chromecast devices and those connected to Chromecast Audio will be listed as speakers). Chromecast Audio will also support multiroom synchronization as long as each speaker is connected to a Chromecast Audio device.
You may purchase your Chromecast or Chromecast Audio today for $35 each from the Google Store. It will ship in 1-2 business days. Chromecast comes in three colors: Black, Lemonade, and Coral (red) and Chromecast Audio comes in black but has a yellow audio cable.