We use affiliate links. If you buy something through the links on this page, we may earn a commission at no cost to you. Learn more.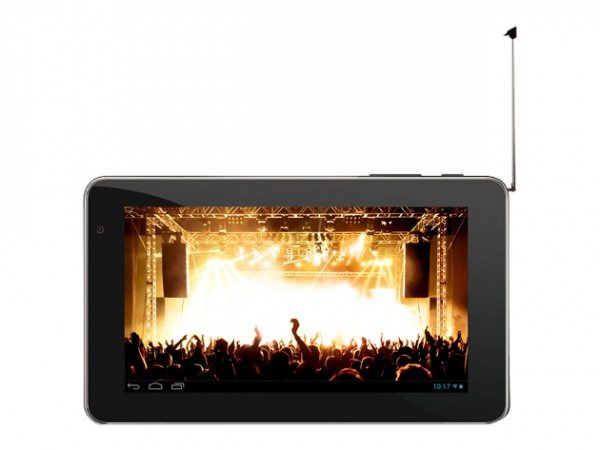 Let's get this out of the way, this tablet has mediocre and outdated specifications. It runs Android 4.1, has a 1.5Ghz dual processor, and only 8 GB of built-in storage. This is not a top of the line tablet, but it should be fine for basic internet browsing, reading, and music streaming.
So why the news post? This tablet has a unique feature that sets it apart from others I've seen before. It has a built-in HDTV tuner and antenna to receive over the air transmissions. Depending on where you live, there may be several free HDTV channels that you could watch on the tablet. This could be an excellent option for mass transit commuters or for sports fans who can't always be home for the game.
Priced at $139.99, I think the tablet is a good price. You're getting a 7 inch 720P TV and a budget tablet. If you are interested in the tablet and curious what channels you could get, you can visit the FCC's DTV website. For more information on the tablet, visit ThinkGeek.