We use affiliate links. If you buy something through the links on this page, we may earn a commission at no cost to you. Learn more.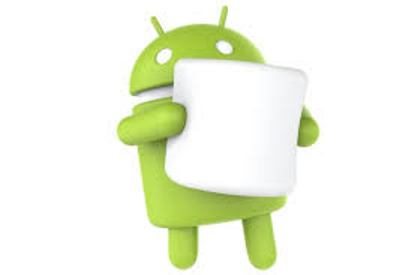 Since I purchased my Nexus 6 phone, I have thoroughly enjoyed receiving immediate system updates from Google. The Android 6.0 update known as Marshmallow has been described as an incremental upgrade in which certain features are being updated and the bugs of the previous OS are being fixed. Even so, I still find myself eagerly awaiting these updates that are coming soon because the features and fixes apply to the very things that I have been wishing for.
But before I get into the features that I'm looking forward to, I figure that many of you (like me) are interested in the release date. Well, as usual, there is much speculation. TechRadar mentions that we should expect Marshmallow at the end of the month while Gadgets 360 mentions it will be released to the public in November 2015. Perhaps there is truth in both statements – the newest Nexus devices will have the new operating system and "September 29 has been the rumored launch date for Google's Nexus line for a few weeks now, and it looks like the rumor mill was right on target" (according to ArsTechnica); while the public release of Marshmallow, starting with the current Nexus devices, may be around the November time frame.
Okay, now these are the Marshmallow features that I can't wait to use:
App permissions – No longer will I have to accept all the permissions for an app that I am installing. Each app will now request permission to use what it needs when it needs it. For example, when an app like Evernote needs access to the microphone for me to record an audio note, it will ask to have access to my phone's microphone. You iOS users have enjoyed this feature for quite some time now (I too have an iPod Touch 5G). However, I favor Android (because I MUST have access to my file structure to move files around – preferably without having to root or jailbreak my phone), and with this update I still get to have my cake and eat it too – finally!
System UI Tuner – I'm so excited! The addition of the System UI Tuner will allow me to get rid of my system notifications! You know, all those icons located in the upper right on the status bar like the Bluetooth icon, alarm icon, Cast icon, WiFi icon, Network icon, NFC icon, etc.  I used to have an HTC One X phone in which the useless NFC notification just sat there cluttering up my status bar.  You will be able to disable these notifications by following the steps below (according to AndroidPit):
Go to your phone settings
Tap on About Phone
Tap on the Build number seven times to reveal Developer options
Go back to the phone settings
Tap on Developer options
Toggle on the "Show SystemUI tuner"
Return to the phone settings
Tap on System UI Tuner
When you enter this setting you'll have access to the Quick Settings, Status bar settings, and Show embedded battery percentage (which will display the battery percentage within the battery icon in the status bar – Yay!). Within the Status Bar settings, you can toggle on or off each of the system notifications in the status bar. The Quick Settings (these are the settings that you see when you swipe down twice from the top of your phone) allow you to arrange or add/remove tiles here.
Doze power saving mode – This update will use significant motion detection to determine when my phone is not being used to place it in deep sleep mode thus limiting the number of background processes that are running. It will still be responsive to calls, messages, etc. Google reports that this has the potential to double your battery life (Google I/O 2015 keynote).
App links – This addition will decrease the number of times "Open with" pops up when I want to open a file or link. For example, when I receive a link from Twitter, it will open the link in Twitter rather than ask me "Open with" [the list of all the apps on my phone that will open the link].
Chrome custom tabs – Even though this is something that developers will incorporate into their apps, this will impact how quickly links within the app open in a browser. According to the Chromium blog, when app developers incorporate this, it will allow the apps to
pre-load pages in the background so they appear to load nearly instantly when the user navigates to them. Apps can also customize the look and feel of Chrome to match their app by changing the toolbar color, adjusting the transition animations, and even adding custom action to the toolbar so users can perform app-specific actions directly from the custom tab.
Of course, there are other updates like creating support for USB-C, standardizing fingerprint scanning for future devices that have the hardware (even though some Motorola and Samsung devices have already implemented fingerprint scanning), implementing app drawer updates which include vertical scrolling, accessing Google Now from anywhere on your phone by tapping and holding the home button, improving the volume control, accessing voicemail from your phone's dialer, implementing MIDI support, etc. (BGR has a succinct list of Marshmallow features), but the above are those I most look forward to.
What are you looking forward to most?