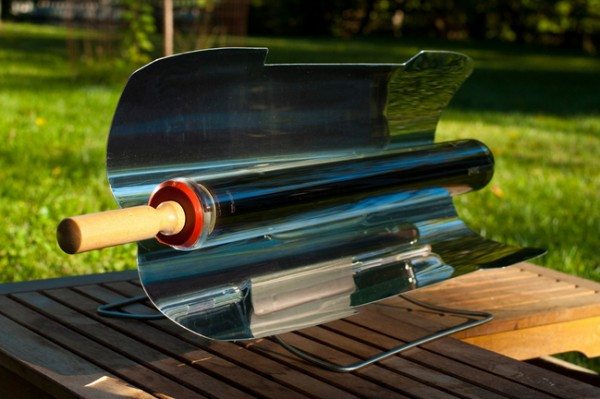 I like the idea of grilling outdoors, but over the years I've tried a gas grill and a charcoal grill and didn't like using either one. Gas grills are a hassle because you have to replace the gas canister when it becomes empty. Charcoal grills are dirty, messy and make me paranoid that I'm killing myself with the lighter fluid fumes that I end up breathing and eating. Is there a better and easier method of cooking? The GoSun Solar Cookers look very interesting to me for several reasons. They don't use gas, charcoal or electricity because they use the power of the sun. GoSun sells several different models of their solar cookers, but the one I'm showing here is the GoSun Sport. It features a glass tube where you place the uncooked food and parabolic reflectors that direct the sunlight to cook the food in as little as 20 minutes at temperatures approaching 550°F / 290°C even under cloudy skies! The cooker is portable, comes with a 2 year warranty and a 30 day money back guarantee. If you're interested in buying one, the price of the GoSun Sport is $279.99. Visit GoSunstove.com for more info or Amazon to buy one.
Support The Gadgeteer
:
We may earn a small affiliate commission from purchases made from buying through links on our site. As an Amazon Associate I earn from qualifying purchases. Learn more.