We use affiliate links. If you buy something through the links on this page, we may earn a commission at no cost to you. Learn more.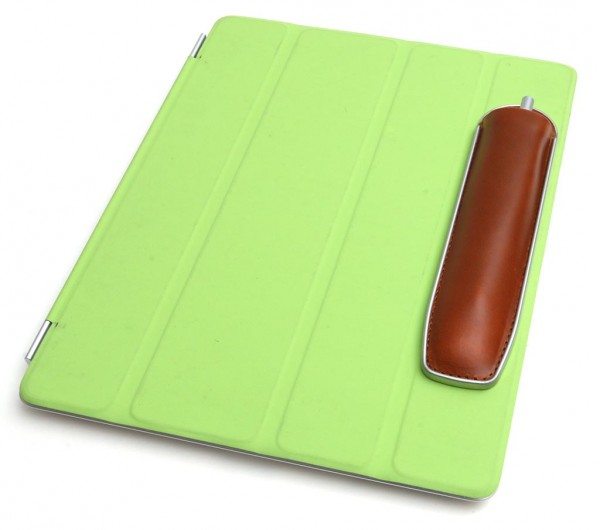 iPad owners who use the Apple Smart Cover and also like to use a stylus to take notes or draw should check out the REMORA stylus & pen holder project on Kickstarter. It's a leather stylus holder that magnetically sticks to the outside of the smart cover. They sent me one to try out and I'm very impressed.
Note: Images can be clicked to view a larger size.

The name REMORA comes from the name of a sucker-type fish that attaches to sea turtles, sharks and whales to hitch a ride. The REMORA stylus holder hitches a ride on the edge of the Apple Smart Cover.  The stylus / pen holder is made with chestnut stained leather that is formed into a semi-rigid pocket.

The bottom of the REMORA has a thin metal base plate with the REMORA logo and manufacture's logo (Prism) stamped on it.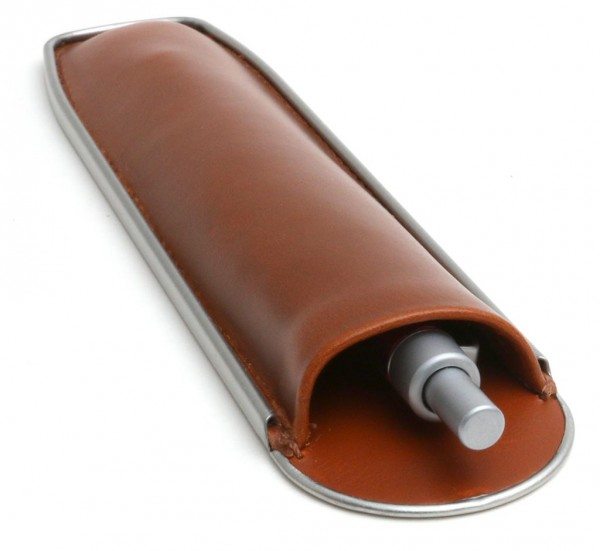 The holder's base plate has nicely formed edges for a smooth feel. The leather sides are stitched and the pocket edge has been folded to give it a very nice look.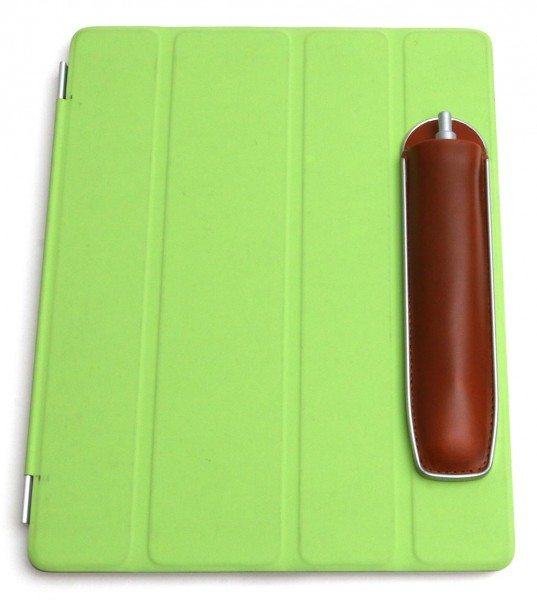 The REMORA sticks to the edge of the Apple Smart Cover without any adhesive. The metal base sticks to the magnets in the cover with a very satisfying click. The magnetic hold is very strong, so the holder is not going to fall off accidentally. But it's easy to remove it just by sliding it off the edge.
The REMORA can hold one or two styluses or pens depending on the size. In the image above, I have a Hand Stylus in the slot. Interestingly, the Hand Stylus was invented by the same company that invented the REMORA.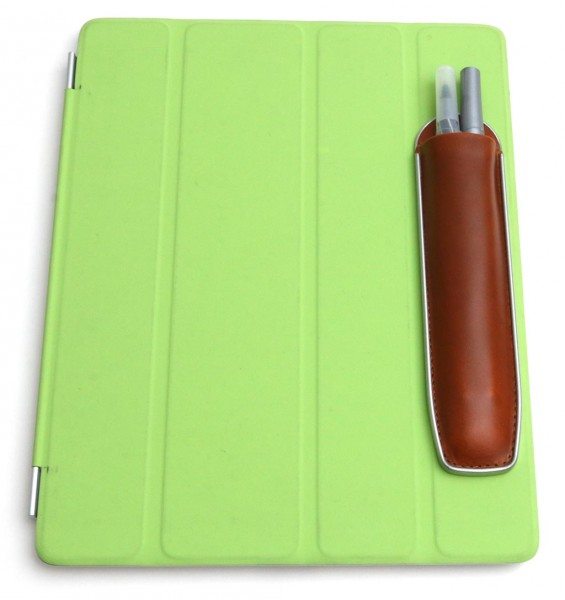 Here we see two BIC style pens in the slot.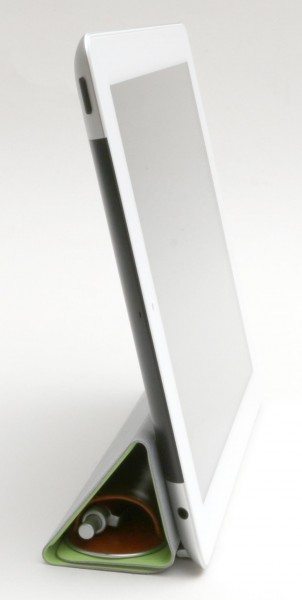 The REMORA holder will even stay in place if you fold the smart cover to use it as stand.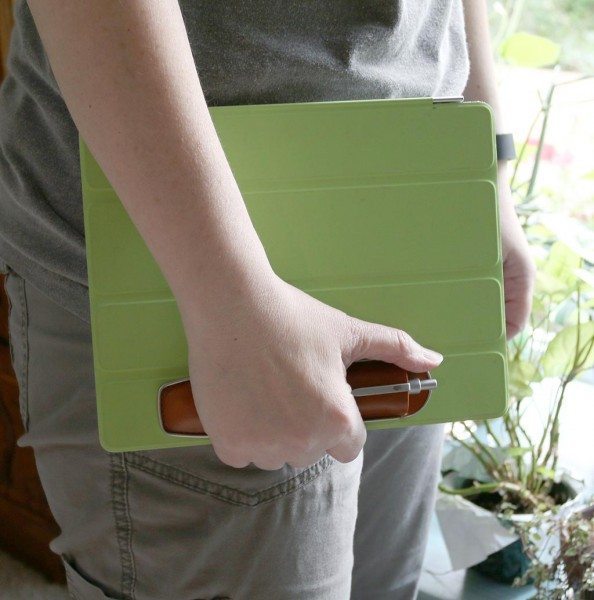 It also doubles nicely as a grip when you're carrying around the iPad. Slide it off and put it on the inside edge of the cover when you're using the iPad and it provides a nice grip that way too.
The REMORA stylus & pen holder for Apple iPad Smart Covers is a simple but elegantly designed solution for attaching your favorite stylus or pen to your iPad without using adhesives, Velcro, etc. It looks great and performs its intended function perfectly.
The REMORA Kickstarter project ends in 17 days and hasn't achieved its funding goal of $25,000 yet. If they do reach their goal (right now they are only $7000 short), they plan to ship the holders in November.
Source: The sample for this review was provided by Prism Designs. Please visit their site for more info and Kickstarter to pre-order.