We use affiliate links. If you buy something through the links on this page, we may earn a commission at no cost to you. Learn more.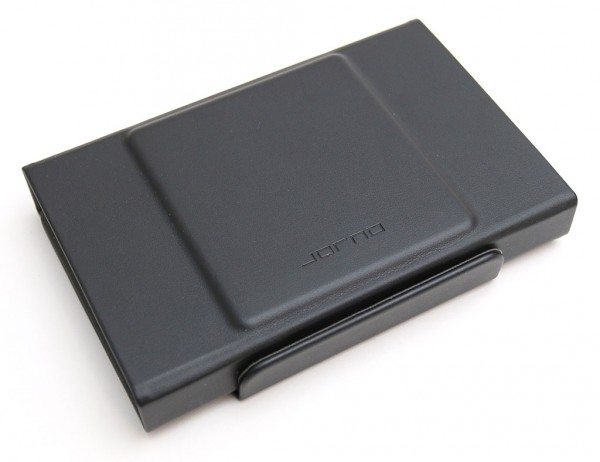 My all time favorite keyboard for a PDA (remember those?) was the original Stowaway Keyboard from Think Outside. They later came out with a Bluetooth model, but it was smaller and didn't match the cool factor of the first one. It's been 15 years since I reviewed the Stowaway and I've been hoping someone would produce a similar keyboard for modern smartphones and tablets. The Jorno folding Bluetooth keyboard comes very close. But is it close enough? Let's find out.
Note: Images can be clicked to view a larger size.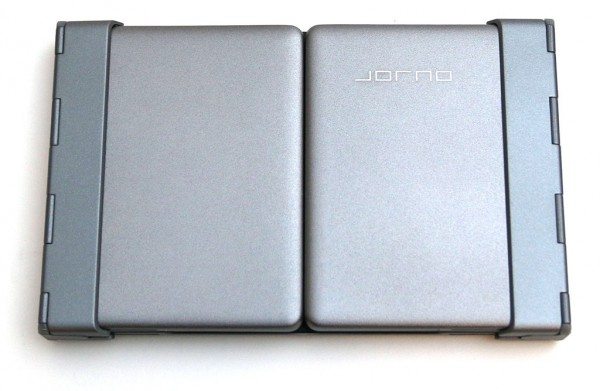 The Jorno is a folding keyboard that has a textured anodized aluminum outer shell. It's designed like a shuttered window that opens to reveal a QWERTY keyboard.

When the keyboard is folded, it measures 5.77 x 3.53 x 0.67 in (146.5 x 89.6 x 16.9 mm) and when unfolded it measures 9.91 x 3.53 x 0.26 in (251.7 x 89.6 x 6.6 mm). All the normal keys are available including a full number row, arrow keys and special keys for Windows, iOS and Android. Status LEDs above the 6 & 7 keys light up to show when the keyboard is powered on, in pairing mode or has a low battery. Unfolding the keyboard wakes up the keyboard for instant use and folding it powers it off.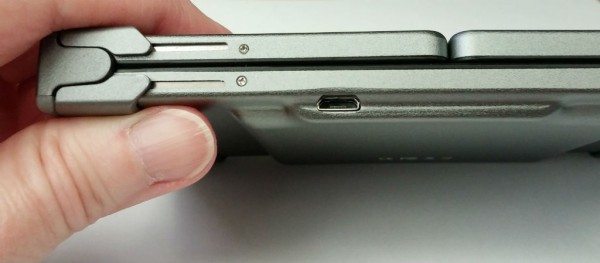 The Jorno is powered by a built-in rechargeable battery that is charged using the included micro USB cable. I has an impressive 220 days in standby mode and 85 hours of continuous typing.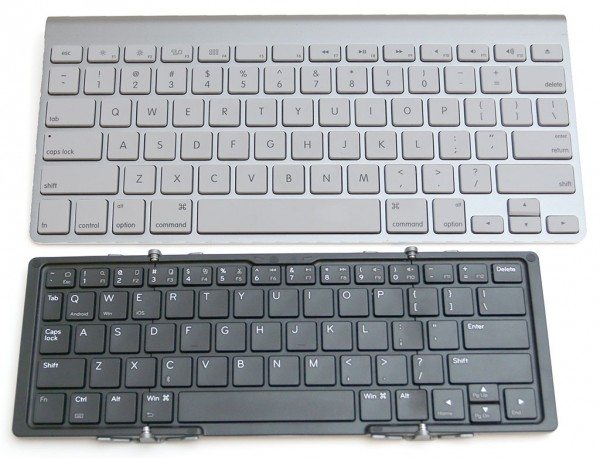 In the image above I have the Jorno keyboard shown with my Apple wireless keyboard. As you can see, the Jorno is slightly smaller, but it has nearly full-sized keys (most of them) with normal spacing and travel. The keyboard is very comfortable to type on even for a touch typist like myself. The keyboard doesn't make much noise when typing which is a plus. I only had a few issues with the key layout that all relate to the fact that the keys in the top row are smaller than the same keys on a full-sized keyboard. The main keys that I have problems with are the backspace/delete key, hyphen (-) and and @ key. Of those three keys, not pressing the backspace/delete key when I need it and getting the +/= key instead is the most annoying.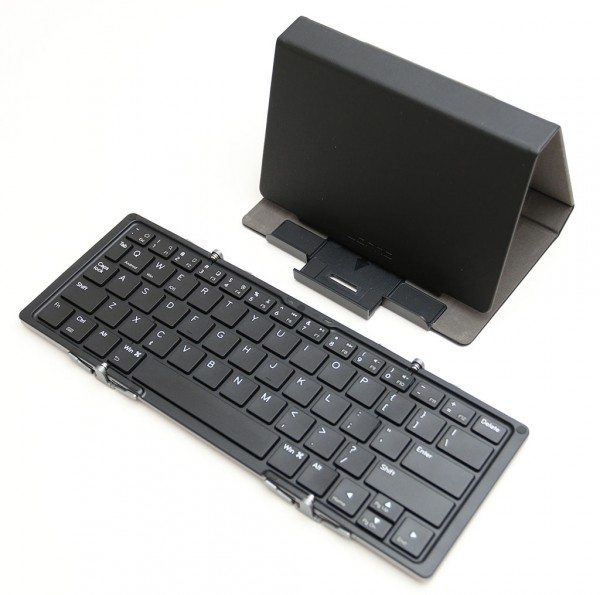 The protective case for the Jorno Bluetooth keyboard doubles as a stand for your phone or tablet. The case folds up and is held in place via a magnet. A slide out stand provides a device holder for either portrait or landscape orientation.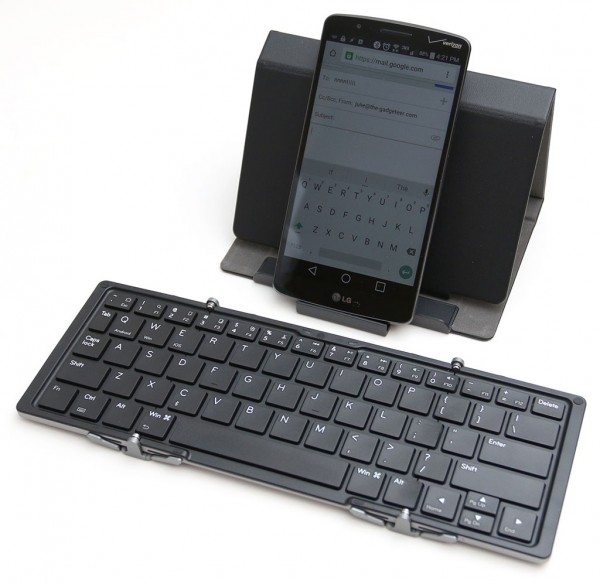 I tested the keyboard and stand with my LG G3.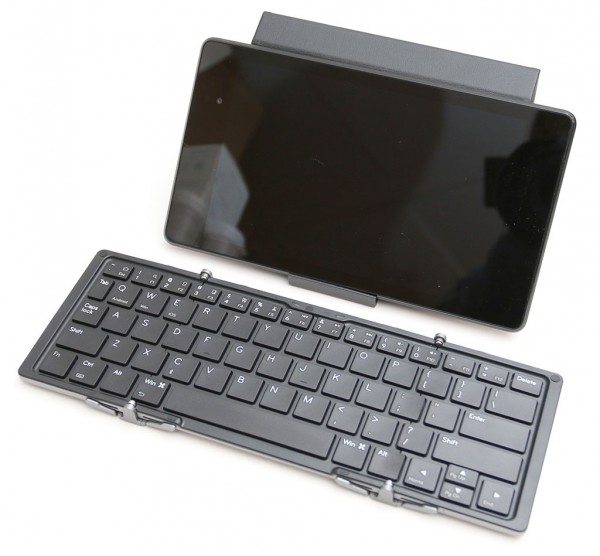 And I also tested it with my Nexus 7 tablet. Both devices had no problems pairing with the Jorno.
The only thing that would make the Jorno folding Bluetooth keyboard perfect would be a built in stand / holder that would allow me to use the keyboard on my lap instead of a table top. But even without that feature, I really like this keyboard. It reminds me most of the Stowaway in both look and feel. It's earned a coveted spot in my gear bag.
Source: The sample for this review was provided by Jorno. Please visit their site for more info.
Product Information
Price:
$99.00
Manufacturer:
Jorno
Pros:

Comfortable to type on
Long battery life
Case doubles as a device stand

Cons:

Top row of number keys and backspace key is smaller than full-sized keyboards